Athlete Spotlight: Shannon Corr
Shannon Corr's days as a Marywood Pacer are trickling down. With that in mind, she reflects back on the winding journey that she has taken, both on and off the court.
Corr, a senior graphic design major from Long Island, New York, has spent 12 years playing volleyball, including four during college. Two of the four years were spent at Marywood, following the prior two seasons spent at Pratt Institute in Brooklyn. Corr transferred before her junior year, valuing the schooling aspect of Marywood.
"A lot of it wasn't what I expected; I wanted something a little more personal when it came to classes," Corr stated. "So, coming here to Marywood, the class sizes were a lot smaller and I had a lot more opportunities."
Along with the class opportunities came the opportunity to continue her athletic career. Corr, along with her years of volleyball, had spent years playing basketball, lacrosse, soccer, and racing BMX bikes, with volleyball being her main sport. Corr has a lifetime of memories to look back on.
"Definitely some of my beach volleyball leagues that I play for in the summertime," Corr said. "Those are always fun, being on the beach with family and friends, playing volleyball and having fun. From club volleyball, I made a lot of good friends. We went down to Nashville for a tournament and ended up winning it all. From Marywood, definitely our Halloween volleyball practices, as well as making a lot of friends here."
Along with those memories, Corr has managed to rack up a plethora of different awards, including graduating high school 1st in digs and 2nd in kills, being nominated as Pratt volleyball's MVP 2018, All ACAA first team 2018, and all ACAA tournament playoff team 2019.
Corr didn't know what to expect from her senior season, battling a herniated disc in her back, which had hindered her play in the past. However, she has been able to persevere and put together a very solid season for the Pacers.
"I think this season went very well," said Corr. "Personally, I thought it was off to a slow start, coming off an injury. Honestly, I think we picked it up."
The Pacers season just recently ended, getting knocked out of the Atlantic East playoffs by Cabrini. Corr is going to miss a handful of things from Marywood.
"I'm going to miss the personality of the campus," Corr said. "It's so small and I feel like everyone knows everybody here. It's super friendly here, and I know going back to New York, it's not going to be like that. From volleyball, I'm going to miss my teammates more than anything."
As the future is coming, Corr has a strong plan in place, to use both her degree and love for volleyball.
"Definitely plan on coaching volleyball, first and foremost, I think even before looking for a design job," Corr said. "Right now, I'm working with a couple different athletic programs, so I kind of want to continue that farther, and not just as an internship. So, I think my plan would be to work in an athletic department as a graphic designer, or communications, as well as help out with the volleyball program, whatever the role would be."
Though she still plans to work around the sport of volleyball, it seems that her playing days are over.
"I'm going to miss volleyball, but my body sure as heck won't miss volleyball."
Contact the writer: [email protected]
About the Contributors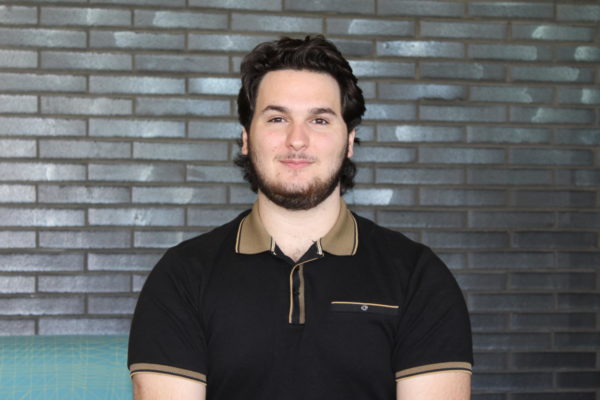 Vincent Goldschmidt, Sports Editor
Vincent Goldschmidt is a sophomore Multimedia Communications Major, on the track of Sports Media, and is the Sports Editor for the Wood Word. Along with...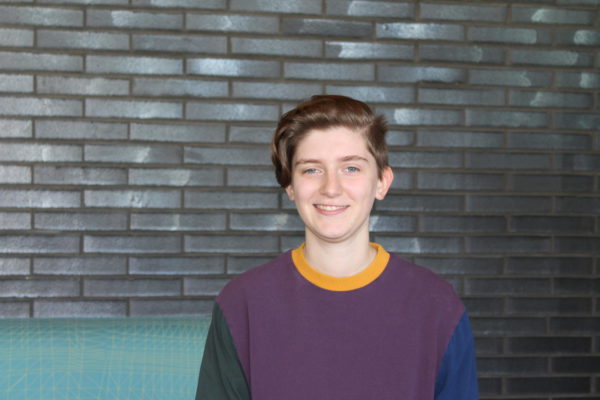 Sabrina Resuta, Graphics Editor
Sabrina Resuta is a junior graphic design major and the lead designer for the Wood Word. Sabrina is also a part of Zeta Omicron, Marywood's art honor...