Commentary: Who will advance to the AFC/NFC Championship?
Wild Card Weekend has come and gone and only eight teams remain on their quest for the Lombardi Trophy. Following a few upsets and adding the pair of teams who clinched a first round bye, who will advance to the AFC and NFC Championship game?
AFC: #4 Jacksonville Jaguars (9-8) @ #1 Kansas City Chiefs (14-3)- Saturday at 4:30 on NBC
The Jaguars had a rollercoaster of a Wild Card matchup against the Chargers. Quarterback Trevor Lawrence threw four interceptions through the first six drives for the Jaguars, with the other two ending with punts. The game went into halftime, with the Chargers leading 27-7, with a 94.7% chance of victory. However, Lawrence had a tremendous second half, throwing three touchdown passes, while defense stood steady, limiting the Chargers to only three points in the half. It came down to a last-second field goal, but kicker Riley Patterson snuck it just inside the upright to clinch the victory for Jacksonville. The core receiving options of Zay Jones, Christian Kirk and Evan Engram combined for 23 receptions, 245 yards and three touchdowns, while running back Travis Etienne rushed for over 100 yards. Trevor Lawrence remains undefeated on Saturdays, dating back to his high school career.
With all that being said, they have to face the NFL's best quarterback in Patrick Mahomes. Before the season, many predicted that the Chiefs would regress, following the departure of Tyreek Hill. Kansas City proved that narrative wrong, finishing at 14-3. Their record is largely due in part to another year of Mahomes' brilliance, throwing for 5,250 yards and 41 touchdowns, enroute to another MVP-caliber season. Tight End Travis Kelce proved why he is the best at the position again this season, while JuJu Smith-Schuster had a resurgent year with the Chiefs. Seventh round rookie running back Isiah Pacheco took over the reins in the backfield for Kansas City, helping to make this offense more prolific. Though the defense wasn't as scary as the offense, they held their own, allowing the offense to win them games. These teams squared off in Week 10, with Kansas City coming out victorious, 27-17. Though the Jaguars are a much better team than they were in the first matchup, a similar outcome will occur on Saturday, as Trevor Lawrence's Saturday undefeated streak will come to an end at the hands of the Chiefs, by a final score of 34-28.
NFC: #6 New York Giants (9-7-1) @ #1 Philadelphia Eagles (14-3)- Saturday at 8:15 on FOX
The Giants had potentially the biggest upset from Wild Card Weekend, knocking off the NFC North Champion Minnesota Vikings. Minnesota was undefeated in one-score games in the regular season, so many thought the streak would continue. However, New York had different plans. Quarterback Daniel Jones put together a wonderful performance, throwing for over 300 yards and a pair of touchdowns, while adding 78 rushing yards to his statline. Running back Saquon Barkley continues his dominance from the regular season, tallying 109 yards from scrimmage on 14 touches and scoring two touchdowns. Wide Receiver Isaiah Hodgins, who broke out late in the season for the Giants, led the way in receiving with eight receptions, 105 yards and a touchdown. Despite T.J. Hockenson having a monster game, the Giants' defense limited Justin Jefferson, Adam Thielan and Dalvin Cook to quiet games.
The Giants now have to travel to Philadelphia, where the #1 seed Eagles are rested and ready for another playoff run. The Eagles had a Top-3 offense and defense in the league this season, finishing with a 14-3 record. Two of those losses came while third-year quarterback Jalen Hurts was injured. Hurts has returned to lead this high powered offense. Hurts, prior to his injury, was a front-runner for the MVP with his dual threat ability. Despite the pair of games missed, Hurts threw for over 3,700 yards and 22 touchdowns, while adding 760 yards and 13 touchdowns on the ground. Wide receivers A.J. Brown and DeVonta Smith headlined the air game for Philadelphia, both having over 1,000 receiving yards, becoming the first duo to accomplish the feat in franchise history, while also combining for 18 touchdowns. Running back Miles Sanders had a career year, rushing for 1,269 yards and 11 touchdowns. Philadelphia's defense was just as dominant, leading the NFL in sacks with 70, setting a franchise record. Linebacker Hassan Reddick, defensive tackle Javon Hargrave, and defensive ends Brandon Graham and Josh Sweat all had 10+ sacks, becoming the first four teammates to reach that mark in a single season. Philadelphia won both matchups against New York, 48-22 and 22-16. The Eagles will complete the sweep versus the Giants, winning Saturday night, 28-21.
AFC: #3 Cincinnati Bengals (12-4) @ #2 Buffalo Bills (13-3)- Sunday at 3:00 on CBS
Sunday's doubleheader starts with a rematch of what should've been the game of the year from Week 17. The Bengals and Bills were set to face off Monday Night Football in Week 17. The first two drives were exciting and it seemed that we had a great game on our hands. However, tragedy struck, as Bills safety Damar Hamlin went into cardiac arrest on the field. Hamlin was rushed off to the hospital, and the game was canceled. Hamlin has since recovered and both teams won their respective divisions and Wild Card games. Now, it's time to see how this game for the ages goes. Quarterback Joe Burrow had a subpar performance versus the Ravens on Sunday night. However, Burrow still had a stellar season, throwing for 4,475 yards and 35 touchdowns. Wide receivers Ja'Marr Chase and Tee Higgins both produced 1,000 yard seasons. The tandem was responsible for 13 receptions, 121 receiving yards and a touchdown.
Cincinnati's defense was solid this season and continued their trend, holding the Ravens to 17 points and coming up with a huge stop on the last drive of the game. As for the Bills, in a game that had them projected to blow out the Miami Dolphins, it came down to the final minutes. If it wasn't for a costly delay of game penalty, Buffalo could've been upset. Josh Allen had three turnovers, which allowed Miami to keep the game close, but he still managed to throw for over 350 yards and three touchdowns. For the season, Allen had over 4,200 passing yards and 35 touchdowns, along with his 762 rushing yards and seven touchdowns. Wide receivers Stefon Diggs and Gabe Davis carried the load in the pass catching game, both going for over 100 yards each. The X-factor for Buffalo will be Allen's ability to keep the turnovers to a minimum. I believe he'll be able to, and that will lead Buffalo to an AFC Championship berth, outlasting the Bengals 34-31.
NFC: #5 Dallas Cowboys (12-5) @ #2 San Francisco 49ers (13-4)- Sunday at 6:30 on FOX
The final game of the Divisional Round is a clash that recalls a rivalry from the 1990s. The 49ers and Cowboys were two of the NFL's best teams in that decade, with Dallas and San Francisco winning four straight Super Bowls, usually meeting in the NFC Championship game. Both teams meet again with another chance to make it to the NFC Championship game. Dallas dominated on Monday Night, taking down Tom Brady and the Buccaneers. Quarterback Dak Prescott lit up the Tampa Bay secondary, throwing for 305 yards and four touchdowns. While Dallas' defense gave up nearly 400 yards of offense, they limited the Buccaneers to only 14 points. This was one of Dallas' best performances this season, during the postseason, in which they've gotten the reputation of struggling during this time of year.
The only negative takeaway from this game was kicker Brett Maher, who missed four of his five extra point attempts. Though they plan for Maher to be their kicker on Sunday, Dallas signed Tristan Vizcaino to the practice squad as insurance. If Dallas can get past their kicking struggles, they could be destined for a deep playoff run. As for San Francisco, I expected them to be in this position. The Niners went into the halftime break trailing the Seahawks, before putting the game to rest, outscoring Seattle 25-6 in the second half. Mr. Irrelevant, Brock Purdy, produced a stellar performance, throwing for 332 yards and a trifecta of touchdowns, while adding another of the ground. Swiss army knives Christian McCaffrey and Deebo Samuel combined for 301 yards from scrimmage and a pair of the Niners touchdowns. As for the defense, they forced a pair of turnovers, while quieting the Seahawks in the second half. San Francisco has won 11 straight, and are 6-0 since Purdy has taken over. The Niners will stay on a win streak taking down the Cowboys, 28-23.
Contact the writer: [email protected]
About the Contributor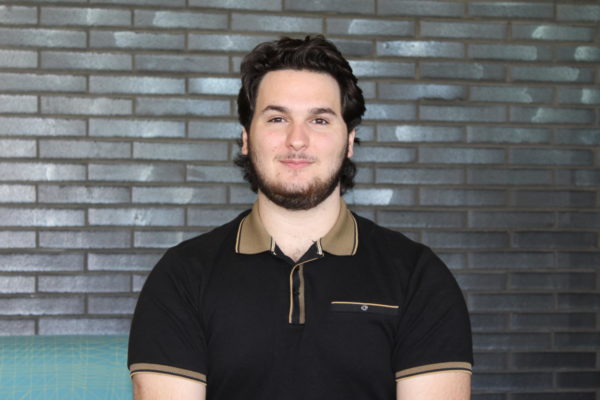 Vincent Goldschmidt, Sports Editor
Vincent Goldschmidt is a sophomore Multimedia Communications Major, on the track of Sports Media, and is the Sports Editor for the Wood Word. Along with...