Commentary: Winners and losers of the MLB offseason
Spring Training is starting up, with pitchers and catchers reporting today and Thursday, officially starting the 2023 Major League Baseball season. Teams spent over $3 billion this offseason on free agents, not to mention a flurry of trades. As the offseason turns to the preseason, which teams had winning and losing offseasons?
Winners
New York Mets
The Mets won 101 games, grabbing the top Wild Card spot, before being eliminated by the San Diego Padres. The Mets saw a plethora of players hit the free agent market, including MLB's best pitcher Jacob deGrom. Even though deGrom signed elsewhere, the Mets had debatably the best offseason. They started their offseason moves by re-signing the best relief pitcher in baseball, Edwin Diaz, to a three-year contract, with three years of options after. To replace deGrom, they signed reigning AL Cy Young Award winner Justin Verlander to a two-year contract, giving him the second highest annual average salary, behind teammate Max Scherzer.
Owner Steve Cohen wasn't done addressing the rotation, signing Japanese pitcher Kodai Senga, after he put up a 1.89 ERA in his final season pitching in Japan and lefty Jose Quintana, who had the best season of his career. Despite the debacle with Carlos Correa's physical, which led to the contract falling through, the Mets continued to improve offensively, by re-signing Brandon Nimmo to an eight-year deal. Along with Diaz, the Mets strengthened their bullpen even more, re-signing Adam Ottavino and signing David Robertson to a one-year contract, after being a part of the Phillies' World Series run. Lastly, the Mets addressed depth in their lineup, adding outfielder Tommy Pham, infielder Danny Mendick, and catcher Omar Narvaez.
Philadelphia Phillies
The Phillies had somewhat of a miracle season, grabbing the last playoff spot, before making a World Series run, eventually falling to the Houston Astros. Philadelphia wasn't satisfied with second-best, so the Phillies made a variety of moves to address their few roster holes. This offseason had potentially one of the best shortstop classes in recent history, headlined by Trea Turner, Xander Bogaerts, Dansby Swanson and Correa. Philadelphia signed Turner to an 11-year, $300 million contract, adding a perennial 20 home run, 20 stolen base candidate to their lineup.
The major question mark for Philadelphia was their relief pitching, leading to the team signing both lefty Matt Strahm and potential future Hall of Fame reliever Craig Kimbrel. They weren't done addressing the bullpen, making a trade with the Tigers to acquire lefty Gregory Soto, after his second consecutive All-Star season. The Phillies lost a few starters to the free agent market, but countered by signing Taijuan Walker to a four-year deal. The Phillies further added one of the better utility men in baseball by signing Josh Harrison.
New York Yankees
The Yankees, going into the offseason, knew that this year was make-or-break, with two key offensive players hitting the free agent market. First, they brought back on a two-year deal first baseman Anthony Rizzo, who hit 32 home runs for the fourth time in his career. Then, the Yankees were able to retain reigning AL MVP Aaron Judge, signing him to the largest contract in Yankees' history. As for the pitching side, New York made a trifecta of moves for both the rotation and bullpen. The Yankees first exercised Luis Severino's option, bringing him back for the final year of his contract. Next, the Yankees added the top left-handed free agent, Carlos Rodon, after his second straight All-Star and top-10 Cy Young finish. Lastly, the Yankees brought back Tommy Kahnle, who spent parts of four seasons with New York, before signing a two-year deal with the Dodgers.
Texas Rangers
The Rangers have made it crystal clear over the past two offseasons that they aren't afraid to spend. Last offseason, Texas spent half a million dollars on shortstop Corey Seager and second baseman Marcus Semien. This past season, Texas saw its pitching staff finish in the bottom 10 in ERA (Earned Run Average), WHIP (Walks and Hits Per Innings Pitched), and FIP (Fielding Independent Pitching).
To fix that, they spent over $250 million on the rotation this offseason. Bringing back Martin Perez, on a qualifying offer after a career year, was the effort to fix their rotation. Signing solid performers Nathan Eovaldi and Andrew Heaney, though they both spent portions of last season on the injured list, continued the improvement. Texas traded with the Atlanta Braves for Jake Odorizzi, who had a great start in Houston, but struggled after getting dealt there midway through last season. Oh, and how could I forget adding MLB's best pitcher, Jacob deGrom. deGrom has struggled to stay healthy, failing to reach over 100 innings over the last two full seasons. When he is out there, deGrom is the most electric pitcher in baseball, leading Texas to give him a five-year contract.
Seattle Mariners
The Mariners made their first postseason appearance since 2001, knocking off the Guardians in the Wild Card round, before being eliminated by AL West rival and eventual World Series champion Houston Astros. Seattle had a phenomenal season, and knowing that they have a strong future, continued to strengthen their roster. The Mariners made a pair of trades, first adding outfielder Teoscar Hernandez, a perennial 20-home run hitter, who helped the Blue Jays turn around the team's fortunes over the past few years. The other trade brought in the second baseman they desperately needed, acquiring Kolton Wong from the Brewers for a pair of players, Abraham Toro and Jesse Winker, who couldn't live up to the expectations in Seattle. Lastly, Seattle added AJ Pollock, who is a lefty masher, hitting for a .286 average and a .935 OPS versus southpaws last season.
Losers
San Francisco Giants
San Francisco made a group of great moves this offseason. They strengthened their lineup by retaining outfielder Joc Pederson and adding outfielders Mitch Haniger and Michael Conforto. As for the rotation, they added Sean Manaea and Ross Stripling. Yet, this feels like the Giants had a losing offseason. Judge was assumed to be between two organizations, the Giants and Yankees. Judge ended up re-signing with New York, strike one. Next, the Giants signed Correa, but the deal fell through due to concerns with his physical. Correa re-signed with the Twins after "signing" with the Mets, strike two. Giants ace Rodon hit the free agent market, with the Giants needing to retain their star lefty. Rodon headed east, signing with the Yankees, strike three. The Giants whiffed on not one, but three of the offseason's biggest free agents.
Los Angeles Dodgers
The Dodgers, who have never been afraid of spending money, barely spent any this offseason, at least by their standards. Los Angeles retained future Hall of Fame lefty Clayton Kershaw, before adding J.D. Martinez, a solid righty bat for the middle of the lineup. They acquired shortstop Miguel Rojas from the Marlins, which addressed their shortstop need. Yet, in an offseason with so many big name free agents, the Dodgers didn't sign any.
You'd think to fill the shortstop need, they would spend a boatload of money on Correa or Turner, but no. Same thing for pitching, maybe trying to bring in Chris Bassitt, Rodon or deGrom, but again no. Los Angeles could've used a center fielder. Both Judge and Nimmo were on the market, and yet neither signed with Los Angeles. The Dodgers will still win 90-plus games, so there is really no concern, but this is definitely not their best offseason.
Tampa Bay Rays
Left me preface this analysis by saying Tampa Bay doesn't spend money. They historically never really have, whether it be on extensions or free agents. Yet, they set a record for free agent signings this offseason. The Rays signed right-handed pitcher Zach Eflin to a three-year, $40 million contract, the largest free agent signing in franchise history. Now, Eflin is a solid end of the rotation or reliever, but definitely is not worth that amount, let alone a franchise record.
Tampa Bay also parted ways with a few core players from the past few seasons. The Rays let defensive whiz Kevin Kiemaier and power hitting catcher Mike Zunino walk in free agency, after both had injury-riddled seasons, despite knowing both players' upsides when healthy. Tampa Bay moved a pair of quality relievers, Brooks Raley and J.P. Feyereisen, both of whom were under team control for multiple years, for a pair of minor leaguers who seem to still be years away from debuting. Tampa Bay usually builds from within, but they let too many valuable players leave, with no significant return.
Detroit Tigers
Detroit is in a rebuild. The team has just a few Top 100 Prospects going into the season and a handful more with potential to join that group during the season. However, this doesn't mean Detroit has to tear down its roster fully. Detroit made a few quiet moves to address the roster, yet did more damage than fixing this offseason. Mainly destroying their bullpen, which was one of the top 10 in baseball in 2022, they allowed too many players to walk in free agency or traded them.The Tigers traded righty reliever Joe Jimenez to the Braves, then shipped Gregory Soto to the Phillies, for prospects who either aren't ready to debut or have underwhelmed when they debuted. They failed to re-sign lefty Andrew Chafin, and let defensive-minded catcher Tucker Barnhart walk. The Tigers want to create opportunities for younger players, which is no surprise. There was no need to tear down one of the MLB's best bullpens.
Baltimore Orioles
The Orioles had a surprise season, winning 83 games in the always difficult AL East. Baltimore is a young team, with many of their youngsters just dipping their toes into the majors.. Baltimore had a few holes in their roster that could've been addressed this offseason to give them a bid to make a postseason run. Adding rotation help and a hitter to the lineup was on top of the list of team needs. Baltimore added Kyle Gibson and Adam Frazier, which technically addressed the needs, but not in a way to make them true threats in the American League. Baltimore is heavily relying on young stars to carry the load, which isn't necessarily a bad thing, but helping them with veterans definitely would've been a plus.
All stats are from https://www.baseball-reference.com as of Feb. 14.
Contact the writer: [email protected]
About the Contributor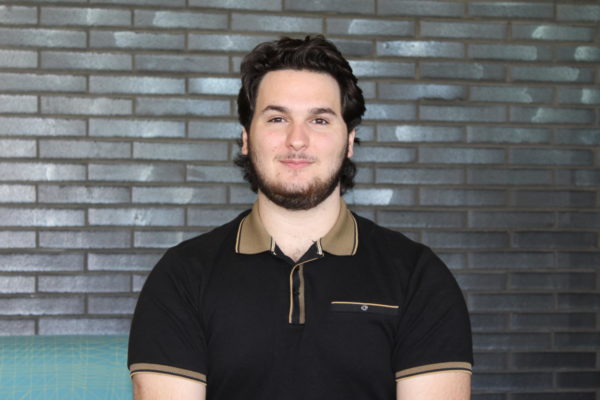 Vincent Goldschmidt, Sports Editor
Vincent Goldschmidt is a sophomore Multimedia Communications Major, on the track of Sports Media, and is the Sports Editor for the Wood Word. Along with...