Commentary: 2023 MLB Preseason Power Rankings (26-30)
It's officially Spring Training, so it's time to rank the MLB clubs going into the 2023 season. Note: All wins over/unders are by Sports Illustrated. 30. Oakland A's (59.5 Over/Under Wins) Leading up to last season, the Oakland A's decided to tear their team down, shipping off Matt Olson, Matt Chapman, and Chris Bassitt, as all of them were on expiring contracts and would likely be leaving Oakland either way. The haul in return consisted of prospects and players freshly introduced to the league. By no surprise, Oakland was one of the worst teams in the MLB last season, finishing 60-102. This offseason, Oakland parted ways with catcher Sean Murphy, sending him to Atlanta as part of a three-team trade with Milwaukee and shipped left-handed pitcher A.J. Puk to Miami. The acquisitions for Oakland included left-hander Kyle Muller, the Braves' number one prospect, right-handed pitcher Freddy Tarnok, the Braves' sixth-ranked prospect, outfielders Esteury Ruiz, the Brewers' eighth-ranked prospect, J.J. Bleday and catcher Manny Pina. Along with the trade acquisitions, Oakland made a few quiet yet solid signings. The A's signed utility men Jace Peterson and Aldemys Diaz to two-year deals, while getting slugger Jesus Aguilar on a one-year deal, most likely using him as a designated hitter. The biggest signing of Oakland's off-season was Japanese pitcher Shintaro Fujinami, who's been a sensational starter overseas since 2013. Despite Oakland having a sneakily good offseason, they didn't improve their roster compared to last season. I expect the young, debuting players, such as catcher Shea Langeliers and first baseman Tyler Soderstrom, to find success as individuals. The future is bright for Oakland, but this year doesn't look good. Team MVP: Shea Langeliers Team Cy Young: Shintaro Fujinami Team Rookie of the Year: Tyler Soderstrom Record: 56-106 29. Washington Nationals (60.5 Over/Under Wins) In 2022, Washington was the worst team in MLB, finishing 55-107. It was obvious that Washington wasn't going to contend early last season, leading the Nationals to be sellers at the trade deadline. Washington dealt debatably the best hitter in baseball, Juan Soto, along with switch-hitting slugger Josh Bell, for a bundle of young players. The return included rookie shortstop CJ Abrams, rookie left-handed pitcher MacKenzie Gore, right-handed pitching prospect Jarlin Susana and outfield prospects James Wood and Robert Hassell III, both of whom rank in this season's MLB top 100 prospect rankings. Washington, like Oakland, made a few quiet moves to bolster the roster. Jeimer Canderlario, a switch-hitting corner infielder, was signed to a one-year deal. The Nationals signed a pair of outfielders, veteran Corey Dickerson and Stone Garrett, who is coming off his rookie year. In addition, Washington added first baseman Dominic Smith, who has shown flashes of his potential, though he hasn't found consistent production throughout his career. To strengthen the pitching staff, the Nationals signed righty Trevor Williams. The Nationals will improve from last season. Will it be by much? No, but they aren't in a win-now situation. They have a bright future ahead. All they are hoping for is to see success from their younger stars, such as Abrams, Gore, Josiah Gray, Cade Cavalli, and Luis Garcia. The resurgence of Canderlario, Smith and Patrick Corbin is a bonus for a team still in the midst of a rebuild. Team MVP: CJ Abrams Team Cy Young: Josiah Gray Team Rookie of the Year: Cade Cavalli Record: 60-102 28. Pittsburgh Pirates (67.5 Over/Under Wins) The Pirates have been one of the MLB's bottom dwelling teams for a while now. They've had players who've had success. However, the Pirates have either traded them and they've found success elsewhere or they traded them because Pittsburgh was struggling and the front office thought it'd be best to get the value out of the player. Pittsburgh, following a 62-100 season, acquired a plethora of veterans, mainly to mentor their young, up-and-coming players and provide roster depth. Pittsburgh added sluggers Ji-Man Choi and Carlos Santana, most likely platooning them between first base and designated hitter. The Pirates traded for outfielder Connor Joe and signed righty Vince Velasquez and catcher Austin Hedges, all of which veterans who have had flashes of greatness throughout their careers and have plenty of experience to give. Who better to mentor young players than the oldest active player in MLB, left-handed pitcher Rich Hill. Lastly, Pittsburgh reunited with former NL MVP Andew McCutchen, who spent his first nine seasons with the franchise. Things don't look great for Pittsburgh, especially not knowing what the future holds for center fielder Bryan Reynolds. Reynolds requested a trade early in the offseason, yet is still open to signing a long-term contract with Pittsburgh. Overall, Pittsburgh's young players will benefit from the veteran presence in the locker room. The team's record won't reflect the success, but the individual development of players like Oneil Cruz, Ke'Bryan Hayes, Jack Suwinski, Roansy Contreras, Canaan Smith-Njigba and Cal Mitchell will be what the Pirates are looking for the most. Team MVP: Ke'Bryan Hayes Team Cy Young: Mitch Keller​ Team Rookie of the Year: Canaan Smith-Njigba Record: 64-98 27. Colorado Rockies (67.5 Over/Under Wins) The Rockies made a surprising move last off-season, signing four-time All-Star and former NL MVP Kris Bryant to a seven-year contract, despite allowing superstar shortstop Trevor Story to leave in free agency. Story's departure led many to believe Colorado was heading into a rebuild. The addition of Bryant left much to be desired, with Bryant only playing in 42 games due to injury The Rockies finished with only 68 wins on the season. This offseason was otherwise quiet for the Rockies, who only signed depth players to cheap deals. Colorado is in a difficult NL West division, and the rest of their division mates made moves to be ready to compete this year. Colorado has a decent lineup, led by Bryant, assuming he can stay healthy. WIth him, Colorado has first baseman C.J. Cron, who made his first All-Star appearance last year, outfielder Charlie Blackmon, who seems to be in the twilight of his career and Brendan Rodgers, who earned his first Gold Glove nomination last year. Rookie shortstop Ezequiel Tovar looks to be a boost to an underwhelming team. The Rockies pitching staff, apart from closer Daniel Bard, is mediocre at best. Some of that performance is due to playing in probably the most hitter friendly ballpark due to the altitude. The Rockies manage to tally wins, somehow, despite having a subpar team from top to bottom. Noting the fact that they didn't improve over the offseason, it is hard to believe that Colorado will be successful this year.. Team MVP: Kris Bryant Team Cy Young: Daniel Bard Team Rookie of the Year: Ezequiel Tovar Record: 64-98 26. Kansas City Royals (68.5 Over/Under Wins) The last time the Royals were successful was their 2015 World Series run. Since then, it's been a steady decline. The 2023 team isn't going to prove to be any different. However, if the young core of the team continues to develop, success might not be far away. Kansas City, knowing they aren't contending, didn't go and blow the bank on free agents. The Royals brought back veteran right-handed starter Zack Greinke, and journeyman starter Jordan Lyles, both agreeing to one-year contracts. Kansas City strengthened the bullpen, adding a pair of lefties, Aroldis Chapman and Ryan Yarbrough, on one-year deals. The Royals are relying on the core of young players to either have a breakout season or continue having success from last season. Kansas City's lineup is one of the MLB's youngest, with guys like Bobby Witt Jr., Vinnie Pasquantino, M.J. Melendez, Drew Waters and Michael Massey, all of whom are 25 years old or younger. Apart from Grienke and Lyles, the rotation is young as well, with Brady Singer, Daniel Lynch and Kris Bibic all being under the age of 27. Kansas City is hoping the veteran presence from Greinke, Lyles, Scott Barlow and superstar catcher Salvador Perez will help with the continued development of the young core of the Royals. Team MVP: Salvador Perez Team Cy Young: Brady Singer Team Rookie of the Year: Angel Zerpa Record: 67-95 All stats are from https://www.baseball-reference.com/ as of Feb 19. Contact the writer: [email protected]
About the Contributors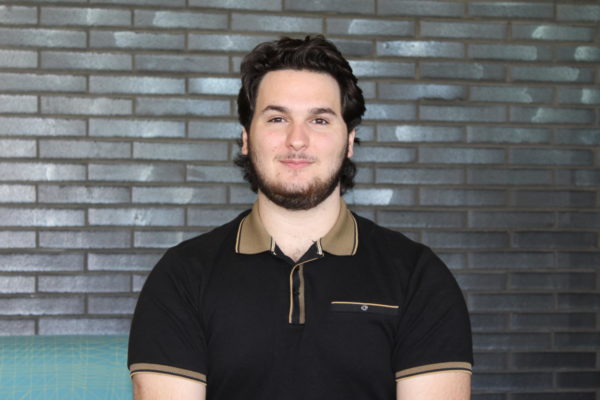 Vincent Goldschmidt, Sports Editor
Vincent Goldschmidt is a sophomore Multimedia Communications Major, on the track of Sports Media, and is the Sports Editor for the Wood Word. Along with...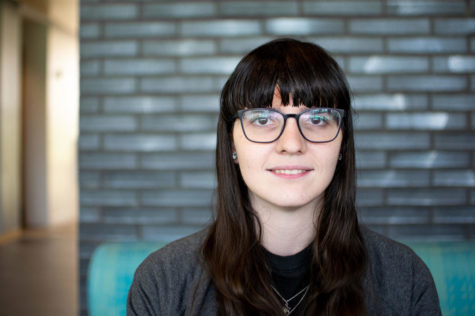 Jennifer Flynn, Digital Content Lead Designer
Jennifer Flynn is a Senior Graphic Design major and is the lead graphic designer for The Wood Word. Jennifer is also the historian for the Society for...