2023 MLB Pre-Season Power Rankings (16-20)
All Over/Unders as from Sports Illustrated as of Feb. 13.
20. San Francisco Giants (Over/Under 80.5 Wins)
After a 2021 season that saw the Giants win a franchise record 107 games and a NL West division title, the Giants had high expectations last season. Instead, San Francisco had 26 less victories, finishing at .500. San Francisco was expected to make big splashes in the offseason. However, the Giants missed on retaining starter Carlos Rodon and failed to add shortstop Carlos Correa and 2022 AL MVP Aaron Judge.
Despite striking out on three of the top free agents, San Francisco added a handful of quality players. The Giants began their offseason by retaining slugger Joc Pederson, who accepted a qualifying offer. The team added outfielders Mitch Haniger and Michael Conforto, who spent the majority of last season hurt. For the pitching staff, the Giants signed starters Sean Manaea and Ross Stripling to two-year contracts, both returning to the NL West. With the additions to the rotation, the Giants also added lefty Taylor Rogers, pairing him with his brother, Tyler, in the bullpen.
Though these players won't have the impact that Rodon, Judge and Correa would've made, they will undoubtedly pair well with the current roster. Stripling and Manaea will keep rotation, headlined by Logan Webb, one of the better ones in baseball. Conforto, Pederson and Haniger will be a scary heart of the lineup, with hopes that catcher Joey Bart can continue his development to be the next consistent bat in the lineup.
The Giants are not going to win 107 games again. Granted, nobody had high expectations for them before the season in which they won 107 games. However, I believe they are a very similar team to the team they were a season ago.
Team MVP: Joc Pederson
Team Cy Young: Logan Webb
Team Rookie of the Year: Brett Wisely
Record: 80-82
19. Arizona Diamondbacks (Over/Under 75.5 Wins)
Torey Lovullo became the skipper of Arizona in 2017, leading the Diamondbacks to three straight winning seasons, including a playoff berth. However, the second half of his tenure has been the opposite, with three losing seasons and only avoiding the NL West cellar last year. Arizona, looking to recapture the results from the beginning of the Lovullo era, added a variety of players who would fill the few needs of this younger roster.
Arizona opened its offseason by acquiring 2020 AL Rookie of the Year Kyle Lewis, who is yet to play more than 60 games in a season, due to injury. Arizona wasn't done with trades yet, acquiring outfielder Lourdes Gurriel Jr. and catcher Gabriel Moreno from the Blue Jays. Looking for a veteran presence in the lineup, the Diamondbacks signed Evan Longoria, who isn't the superstar he once was, but is still a quality bat for the middle of the lineup. In need of another productive reliever, Arizona added lefty Andrew Chafin just as pitchers and catchers were reporting to camp.
The Diamondbacks could be the team that sneaks into a Wild Card spot. Ace Zac Gallen looks to build off his fifth-place NL Cy Young finish. First baseman Christian Walker, who is debatably one of the most underrated players in baseball, had a career best year, tallying 36 home runs and bringing home a Gold Glove award. Second baseman Ketel Marte has been a solid bat in the Diamondbacks lineup, but is looking to regain his All-Star form that he once had. MLB's number two prospect Corbin Carroll is going to get everyday opportunities for Arizona and with his talent, there is no surprise he is the front-runner for NL Rookie of the Year.
Arizona might still be a few years away from being perennial threats in the National League, but this season could provide a look into the future. Who knows? Arizona is very capable of being a team that flies under the radar and stays in contention for a playoff spot until its final game.
Team MVP: Christian Walker
Team Cy Young: Zac Gallen
Team Rookie of the Year: Corbin Carroll
Record: 83-79
18. Chicago White Sox (Over/Under 84.5 Wins)
It's weird to think that despite losing former AL MVP Jose Abreu to free agency that the White Sox could very easily be a better team. The White Sox brought back Miguel Cairo, who took over managerial duties for the final month-plus last season. Cairo will be able to build the locker room culture he wants from day one this season.
Though the White Sox weren't overly active in the offseason, they made two huge additions. Chicago added right handed starter Mike Clevinger to a one-year deal, adding depth to one of the better rotations in baseball. Their other big move was signing outfielder Andrew Benintendi to provide stellar defense and most likely serve as their leadoff hitter.
Chicago's biggest need this season is for the lineup to stay healthy, which is every team's biggest need. Chicago's core lineup pieces shortstop Tim Anderson, catcher Yasmani Grandal and outfielders Luis Robert and Eloy Jimenez all played less than 100 games due to injuries. As for the pitching staff, it must continue to be stellar. They want AL Cy Young runner Dylan Cease, Lance Lynn and Michael Kopech to build off last season's success and Lucas Giolito to regain form after a down year. The bullpen is just as good as the rotation, but must step up in order to fill the hole left by closer Liam Hendriks, who was diagnosed with non-Hodgkins lymphoma.
Chicago has enough talent to win the AL Central. In Cairo's first season, it all depends on the culture he builds and if his players will be able to stay on the field.
Team MVP: Luis Robert
Team Cy Young: Dylan Cease
Team Rookie of the Year: Lenyn Sosa
Record: 84-78
17. Baltimore Orioles (Over/Under 76.5 Wins)
Baltimore had a miraculous turnaround, winning 31 more games in 2022 for its first winning record since 2016. The Orioles have one of the best young corps in all of the MLB.
Baltimore wants to give its young players as many opportunities as possible. To that end, they added role players to build around the core. For the lineup, the Orioles traded for catcher James McCann and Adam Frazier, who both are looking to bounce back after dreadful seasons. The pitcher staff added veteran Kyle Gibson for rotation depth and reunited with Mychal Givens, who spent parts of six successful seasons in Baltimore.
Baltimore is going to see the rise of the future, with MLB's top prospect Gunnar Henderson projected to be its starting third baseman. With Henderson, Orioles' prospects pitchers Grayson Rodriguez (MLB's No. 7/Orioles No. 2) and DL Hall (97/7), outfielder Colton Cowser (40/4) and infielders Jordan Westburg (74/5) and Joey Ortiz (99/8) are all going to get opportunities to contribute for Baltimore at the big league level. Along with the production from the prospects, Baltimore will see catcher Adley Rutschman, first baseman Ryan Mountcastle and outfielders Cedric Mullins and Anthony Santander become focal points of the lineup.
This Orioles team is on a very similar trajectory to the Blue Jays team from 2019 to now, continuing a steady climb of success. Baltimore has one of, if not the, brightest futures in baseball and this season will play a pivotal role in seeing truly how far away Baltimore is from becoming a team to be reckoned with.
Team MVP: Adley Rutschman
Team Cy Young: Grayson Rodriguez
Team Rookie of the Year: Gunnar Henderson
Record: 84-78
16. Texas Rangers (Over/Under 82.5 Wins)
Last offseason, Texas broke the bank by acquiring infielders Corey Seager and Marcus Semien. While both had successful first seasons in Texas, the Rangers only managed eight more wins than in 2021. They've since fired manager Chris Woodward and hired three-time World Series manager Bruce Bochy.
The Rangers continued their trend of spending loads of money in free agency, primarily focusing on their pitching staff. After retaining lefty Martin Perez on a qualifying offer, the Rangers signed two-time Cy Young Jacob deGrom, Nathan Eovaldi and Andrew Heaney and traded for Jake Odorizzi. The last move they made for the pitching staff was signing lefty reliever Will Smith. The only notable addition to the offense was signing Robbie Grossman to platoon in the outfield.
Texas could very easily have a turnaround with all of the additions. The offense wasn't the issue, as Nathaniel Lowe, Jonah Heim and Adolis Garcia all had solid seasons. Josh Jung, Texas' top prospect, will get numerous opportunities to have success this year, as he's projected to be the starting third baseman.
If the additions to the pitching staff all perform to their full potential, Texas could be a playoff team. At worst, they will continue to improve off last season.
Team MVP: Marcus Semien
Team Cy Young: Jacob deGrom
Team Rookie of the Year: Josh Jung
Record: 85-77
All stats are from Baseball Reference as of March 8.
Contact the writer: [email protected]
About the Contributors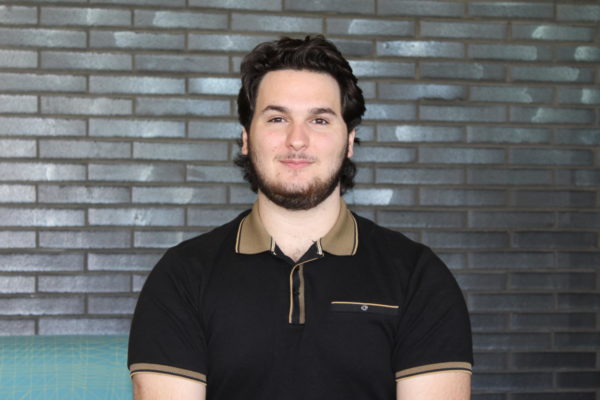 Vincent Goldschmidt, Sports Editor
Vincent Goldschmidt is a sophomore Multimedia Communications Major, on the track of Sports Media, and is the Sports Editor for the Wood Word. Along with...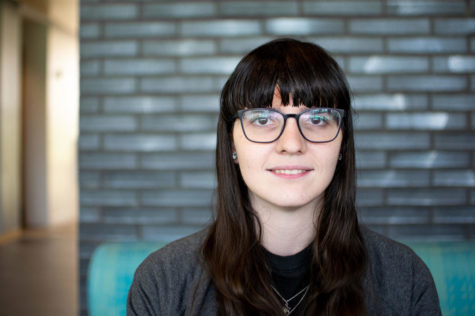 Jennifer Flynn, Digital Content Lead Designer
Jennifer Flynn is a Senior Graphic Design major and is the lead graphic designer for The Wood Word. Jennifer is also the historian for the Society for...