2023 MLB Preseason Power Rankings (6-10)
All Over/Unders are from Sports Illustrated.
10. St. Louis Cardinals (Over/Under 89.5 Wins)
St. Louis has been one of the most dominant teams over the last decade and a half. In that time span, the Cardinals earned 10 playoff appearances, six NL Central titles, a pair of NL pennants and a World Series championship in 2011. St. Louis is on a path to continue that dominance, due to their corner infielders. Reigning NL MVP Paul Goldschmidt and Top-3 MVP finisher Nolan Arenado proved to be one of the most lethal duos in baseball, which was a large factor in the Cardinals' NL Central title last year. Unfortunately, St. Louis was bumped from the postseason by the Phillies.
This offseason saw the Cardinals needing to replace future Hall of Fame catcher Yadier Molina. To replace him, St. Louis signed one of baseball's best hitting catchers, agreeing to a five-year contract with Willson Contreras.
St. Louis boasts a solid rotation, headlined by 17-year veteran Adam Wainwright, followed by Miles Mikolas, Jordan Montgomery and Jack Flaherty, who looks to rebound after spending a majority of his last two seasons dealing with right shoulder ailments. Along with a solid rotation, the Cardinals have an abundance of underrated hitters, including Brendan Donovan, Tommy Edman and Lars Nootbaar, and hope Tyler O'Neill can rebound from his 2022 down season. Rookie outfielder Jordan Walker looks to debut with the club this year and join Goldschmidt and Arenado in the heart of the lineup.
St. Louis is destined to repeat as NL Central champions, while looking to make a deeper run than last season. If their top guys contribute similarly to last season, St. Louis could very easily make a World Series run.
Team MVP: Nolan Arenado
Team Cy Young: Miles Mikolas
Team Rookie of the Year: Jordan Walker
Record: 92-70
9. Philadelphia Phillies (Over/Under 88.5 Wins)
Philadelphia went on a miracle run last year, sneaking into the postseason. They powered past the Cardinals, Braves and Padres and clinched their first NL pennant since 2009. Unfortunately, the Phillies fell short, losing 4-2 in the World Series to the Houston Astros. Despite 2021 NL MVP Bryce Harper due to miss a good chunk of the season recovering from offseason surgery, Philadelphia might have a scarier roster than last season.
Philadelphia's two biggest needs were pitching and finding a shortstop and they hit it out of the park in the offseason. Philadelphia landed superstar shortstop Trea Turner, reuniting him with his former teammate Harper and hitting coach Kevin Long. As for their other need, Philadelphia signed Matt Strahm and Craig Kimbrel, before trading for Gregory Soto, to make their bullpen one of the deepest in baseball. Philadelphia also signed Taijuan Walker to solidify an already dominant rotation. The Phillies finished their offseason signing utilityman Josh Harrison, giving them a Swiss Army knife to allow multiple positions days off.
Philadelphia's lineup, top to bottom, is arguably the best in baseball. It features sluggers like Kyle Schwarber and Rhys Hoskins, superstar catcher J.T. Realmuto, base hit machine Alec Bohm and potentially the rebound of outfielder Nick Castellanos. The Phillies also possess debatably one of baseball's prime starting trios, with Aaron Nola, Zach Wheeler and Ranger Suarez. MLB's number six prospect Andrew Painter was primed to break Spring Training in the Phillies' rotation before an injury sidelined him. Painter will most likely debut in the majors, looking to continue his dominance from last season.
Despite the World Series appearance and additions, Philadelphia is projected to finish third in the NL East. Philadelphia is a city of underdogs, and the Phillies are ready to prove many critics wrong.
Team MVP: J.T. Realmuto
Team Cy Young: Aaron Nola
Team Rookie of the Year: Andrew Painter
Record: 92-70
8. Seattle Mariners (Over/Under 88.5 Wins)
In 2021, the Seattle Mariners won 90 games, finishing just two games from a Wild Card spot. They followed up that 90-win campaign with another, though this one yielded a better result. Seattle snagged a playoff berth via a Wild Card spot, a feat that eluded them for over two decades. They swept the Blue Jays in the Wild Card Series, before being dropped by the division rival Astros. Their playoff appearance can be largely attributed to the emergence of Julio Rodriguez.
Seattle was active in the trade market this offseason, adding two of the most underrated players in baseball, acquiring outfielder Teoscar Hernandez from Toronto, followed by second baseman Kolten Wong. In the free agent market, Seattle added outfielder AJ Pollock, who is one of the best hitters versus left-handed pitching.
The Mariners own one of the best one-two combinations in the rotation, with 2021 AL Cy Young winner Robbie Ray and Luis Castillo. Behind them in the rotation is Logan Gilbert and George Kirby, who both had sensational 2022 seasons. The rotation will benefit from youngsters Bryce Miller and Emerson Hancock debuting this year. The lineup has a few solid bats to pair with Rodriguez, such as Ty France, Eugenio Suarez, Cal Raleigh and Sam Haggerty.
Seattle will certainly be back in the postseason, although it might still be as a Wild Card. However, the Mariners have gotten a taste of postseason baseball, so don't be surprised if they make a deep run.
Team MVP: Julio Rodriguez
Team Cy Young: Luis Castillo
Team Rookie of the Year: Emerson Hancock
Record: 93-69
7. Toronto Blue Jays (Over/Under 92.5 Wins)
Over the past three seasons, Toronto has been one of the best up-and-coming teams in baseball.The Blue Jays improved in the regular season, winning 92 games before being dropped by the Mariners in the Wild Card Series. The Jays have one of the best young cores with Vladimir Guerrero Jr., Bo Bichette and Alejandro Kirk.
The organization had one of the best offseasons. Toronto added to their already impressive rotation by signing Chris Bassitt to a three-year deal. They strengthened their outfield, signing defensive sensation Kevin Kiermaier and acquiring Daulton Varsho from Arizona. Toronto improved its bullpen by bringing in Chad Green and Erik Swanson.
Toronto's lineup, along with the new acquisitions and young core, has veterans George Springer, Matt Chapman and Whit Merrifield. Rookie infielders Otto Lopez and Addison Barger look to make an impact at the major league level. Bassitt joins a rotation with a pair of Top-10 AL Cy Young finishers with Alek Manoah and Kevin Gausman.
Toronto had an impressive 2022 and improved during the offseason. They could very well win the AL East and make a deep run in the postseason.
Team MVP: Bo Bichette
Team Cy Young: Chris Bassitt
Team Rookie of the Year: Otto Lopez
Record: 95-67
6. Los Angeles Dodgers (Over/Under 96.5 Wins)
The Dodgers have finished first in the NL West eight of the last nine seasons, and the one season they finished second, they won 106 games. Los Angeles set a franchise record in wins last season with 111 victories. However, with the loss of many crucial players from last year's team and a devastating ACL injury to Gavin Lux, the Dodgers are going to regress.
The Dodgers made an effort to replace the pieces who left in the offseason. The first move Los Angeles made was retaining franchise great Clayton Kershaw. To complement Kershaw, the Dodgers pitching staff added Noah Syndergaard, Alex Reyes and J.P. Feyereisen. For the everyday lineup, Los Angeles signed J.D. Martinez and David Peralta, while trading for Miguel Rojas.
The Dodgers have a great pitching staff, with Kershaw coming back, along with NL Cy Young finalist Julio Urias, All-Star Tony Gonsolin and Dodgers' number two and five prospects Bobby Miller and Gavin Stone knocking on the door of the pros. As for the lineup, superstar bats like Freddie Freeman, Mookie Betts, Will Smith and Max Muncy headline their offense. Prospects Miguel Vargas and Michael Busch are expected to be a part of this lineup this year.
The Dodgers are going to continue to make playoff appearances at least for the foreseeable future. Though the Dodgers' dominance in the NL West might be drawing to a close, Los Angeles will continue to be one of the best teams in baseball
Team MVP: Mookie Betts
Team Cy Young: Julio Urias
Team Rookie of the Year: Miguel Vargas
Record: 95-67
All stats are from Baseball Reference as of March 21.
Contact the writer: [email protected]
About the Contributors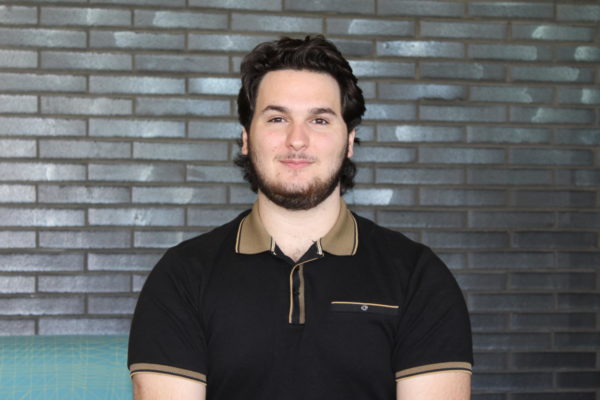 Vincent Goldschmidt, Sports Editor
Vincent Goldschmidt is a sophomore Multimedia Communications Major, on the track of Sports Media, and is the Sports Editor for the Wood Word. Along with...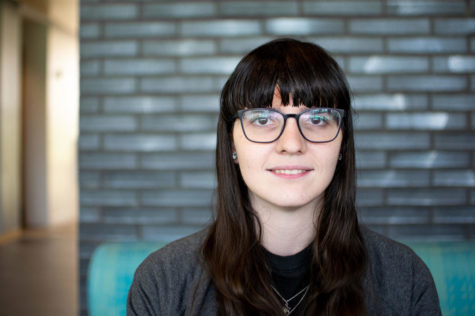 Jennifer Flynn, Digital Content Lead Designer
Jennifer Flynn is a Senior Graphic Design major and is the lead graphic designer for The Wood Word. Jennifer is also the historian for the Society for...