Our Opinion: Censorship is an unacceptable condition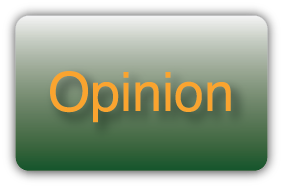 We've been getting the hint for quite some time now. Joe Garvey doesn't want to talk to us.
But last week, he made it abundantly clear.
Over the course of the last several weeks, The Wood Word has been trying to contact Vice President for Business Affairs and Treasurer, Joseph X. Garvey, in an attempt to verify information printed on the flyers that were distributed by the anonymous group "Faculty for a Better Marywood" at and around the time of the Centennial Celebration.
The information in question has to do with the financial state of the university. Garvey was out of the office the week of Sept. 6. He returned to work the week of Sept. 14, but told our editors he was "not taking interviews at this time."
The Wood Word, in its attempts at continuing coverage of campus news, then tried to reach Patrick Castellani, controller and assistant treasurer, for an interview.
Castellani referred The Wood Word back to Garvey.
This time, Garvey made it clear. He really doesn't want to talk to us.
"All requests regarding the finances of the University are to be specific and in writing, responses will be in writing with full understanding that they are to be printed in entirety, no editing, and before publication they will be reviewed by the University Administration."
That's the text of his email to one of our editors, printed here in its entirety.
 What Garvey is calling for is prior review–a form of censorship–which, according to the Journalism Education Association, "occurs when anyone not on the publication/media staff requires that he or she be allowed to read, view or approve student material before distribution, airing or publication."
At first, we thought maybe he just didn't realize what he was requesting. So, an editor responded, informing him that his terms constitute prior review and asking if, understanding that he's censoring the student press, he wished to maintain those terms.
"Those are my terms for all interviews and inquiries," he responded.
The Wood Word does not agree to Garvey's terms.
It is well-known that the United States Constitution guarantees freedom of the press, meaning that no branch of the government, be it local, state, or federal, can take steps to actively censor the press.
But, since Marywood University is a private institution, this constitutional freedom does not extend to us.
Despite the fact that The Wood Word does not operate with the same guarantees of freedom as larger news outlets, administrators of any university campus–a place where community dialogue should be vibrant and encouraged–should do as much as possible to embrace a free press.
Garvey's new terms are not only alarming for members of the student press, but for the Marywood community as a whole.
 He doesn't just want to keep us in the dark. He wants to keep our readers–the Marywood community–in the dark, too. 
 Dr. Andrea Frantz, national board president of The Society for Collegiate Journalists, said that this kind of censorship, "while it may be legal, it is not ethical." Frantz added that universities make a commitment to provide their journalism students with proper and ethical education and "any effort at censorship undermines that commitment."
The executive director for the Student Press Law Center in Washington D.C., Frank LoMonte, said "that's such a ridiculously non-standard way" for a university to do business, and that The Wood Word was presented with "unacceptable terms." LoMonte said that Garvey was asking the paper "to practice journalism that would violate [fundamental rules of journalism]."
When asked for comment on Garvey's conditions, Sr. Anne Munley, IHM, Ph.D., president of Marywood, said that she would be willing to take our questions about the university's finances when she meets with our editorial board for an interview next Friday. We are looking forward to our opportunity to talk with her later this week.
Nonetheless, Garvey's stance is seriously troubling. His conditions are impeding the education of every journalism student who enrolls at Marywood. And he's saying loudly and clearly to the rest of the Marywood community that he has no desire to lead in a transparent way.
Garvey's terms would not be tolerated by any professional journalism outlet.
They should not be tolerated at Marywood University.
Asking us to adhere to them deprives our staff of real world experience and renders us unable, despite the university's mission statement, "to live responsibly in an interdependent world."