Romance Revolution hosts first meeting
The Romance Revolution has come to Marywood.
On Tuesday, the first meeting of Romance Revolution, a newly formed Marywood group, took place at 9 p.m. in the Fireplace Lounge in Nazareth Hall.
The group serves as Marywood's chapter of the Love & Fidelity Network, a national organization that seeks to provide college students with the resources and support to uphold marriage values and sexual integrity, according to its online mission statement.
Alyssa Reilly, the group's founder and a junior communication sciences and disorders major, was inspired to create a group like this since beginning college. After attending the Love & Fidelity Network's national conference in June at Princeton University and returning from studying abroad in the fall, she launched the group.
Speaking as numerous students began arriving for the meeting, she was hopeful for what the group could bring to campus.
"I'm excited about this turnout and I'm excited to see their hopes for healthy relationships and love," Reilly said. "This is about forming an open community for everyone who wants something outside the hookup culture."
During the meeting, attendees introduced themselves before Reilly discussed the goals and ideas she has for the group. By Love & Fidelity Network and Marywood requirements, the group will be conducting a campus-wide event and service projects.
Reilly expressed her hope for the group's mission.
"I really believe in sexual integrity, healthy relationships and love," Reilly explained. "We can help bring the romance revolution to Marywood together."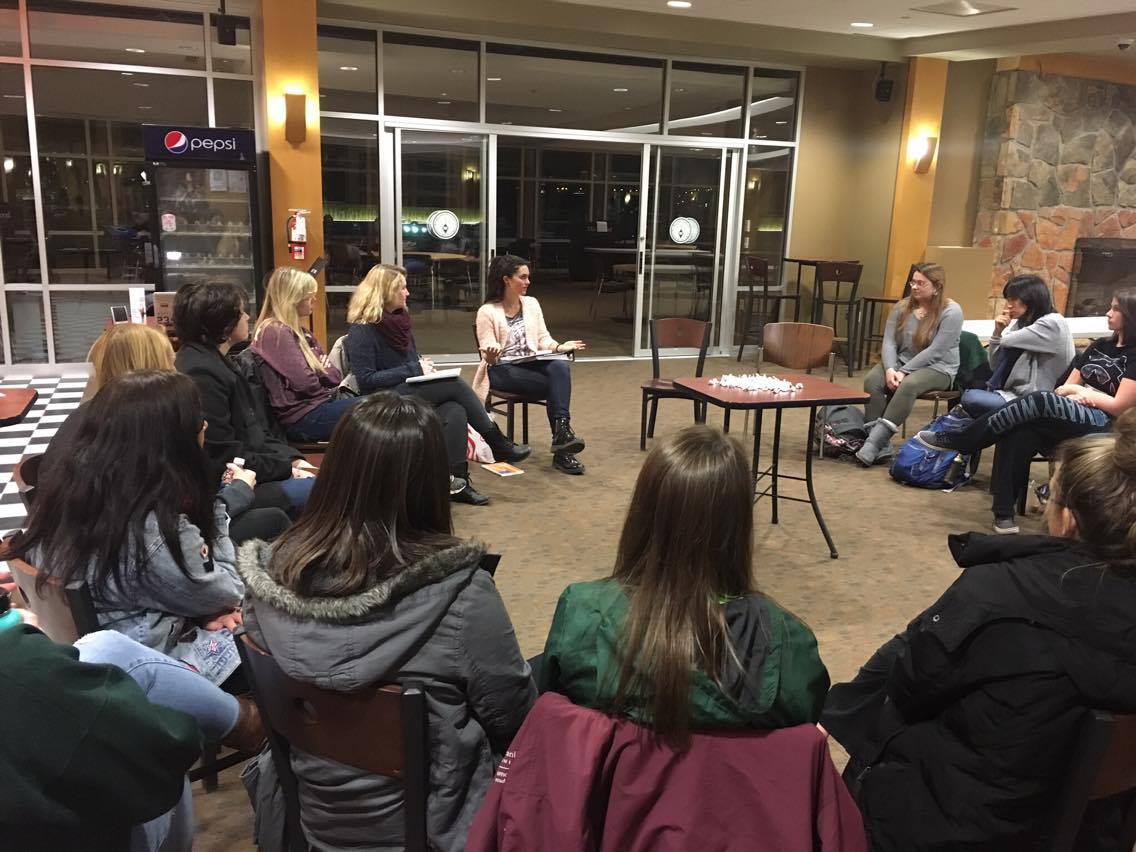 Stacey Watkins, a senior clinical psychology major, was pleased with how the meeting went and is excited for the group's future.
"I stand by marriage, relationships, love and integrity, and this group brings together people who believe in those things. This group also can reach out to those that are questioning the hookup culture," Watkins said.
Any students interested in joining the group can contact Reilly at [email protected]. The next meeting's day and time will be announced on the group's Facebook page.
Contact the writer: [email protected]
Twitter: Twitter: @https://twitter.com/PaulCapocciaTWW