OPINION: Trump needs to get a dictionary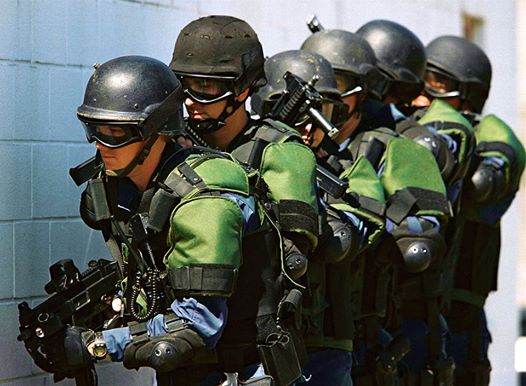 There's confusion amongst the Trump Administration about deportations.
On Thursday, Feb. 24, the President called his plan to deport undocumented immigrants a "military operation."
"We're getting really bad dudes out of this country, and at a rate that nobody's ever seen before," he said. "And they're the bad ones. And it's a military operation."
Homeland Security Chief John Kelly clarified later in the day that the military would not be used.
"There will be no use of military forces in immigration," Kelly said in Mexico City. "There will be no — repeat, no — mass deportations."
Kelly claimed that President Trump was using the word as an adjective to describe the precision with which they would deport immigrants.
This is not the definition of military, though. The word military means using armed forces, not a level of precision. If someone wanted to precisely measure the amount of milk to put in cake batter, they would not take a "military measurement."
But wait, didn't the head of Homeland Security say there would be no military force used? He is right that the U.S. Military will not be used, but that doesn't mean the deportations will be done without force.
According to the National Network for Immigrant and Refugee Rights, the U.S.-Mexico border is highly militarized and it has been becoming more militarized since 2003. An additional 5,000 border patrol agents are expected to be hired as a result of an executive order President Trump signed in January.
Whatever Trump wants to call it, the U.S. government is going to deport millions of immigrants. While some of the deportees will be the "criminals" that the President spoke about throughout his campaign, most will be non-violent individuals who came to the United States for a better life.
These are people like Jeanette Vizguerra, a 45-year-old immigrant from Mexico currently living in Denver. She had been arrested previously for driving without a license and for forging a social security number, but she has not committed any violent crimes. Now, the mother of four is seeking refuge in the basement of a Denver church because her request to stay in the country was denied.
It is people like Vizquerra that Trump plans to use the "military" to deport. People who came to the United States for a better life for themselves and for their children.
Contact the writer:[email protected]