Suraci Gallery features STRATA by Laura Duerwald
The Suraci Gallery at Marywood University hosted the STRATA exhibition reception on Feb. 25 at 6:00 p.m. The exhibit will be up until March 26.
The STRATA exhibit shows work by Laura Duerwald that is not painted, but constructed. STRATA is the plural of stratum, which defined by the Webster dictionary is "one of a series of layers, levels, or gradations in an ordered system."
At first, the work done in the gallery does not seem three-dimensional. Upon closer inspection, the intricacy of the work is evident. Each piece has layers of material carefully placed on top of each other that covers the entire canvas.
"From a distance, extremes of value, color and texture meld into dynamic fields that possess a teeming opticality, while up close, they assert their supple materiality," said Duerwald.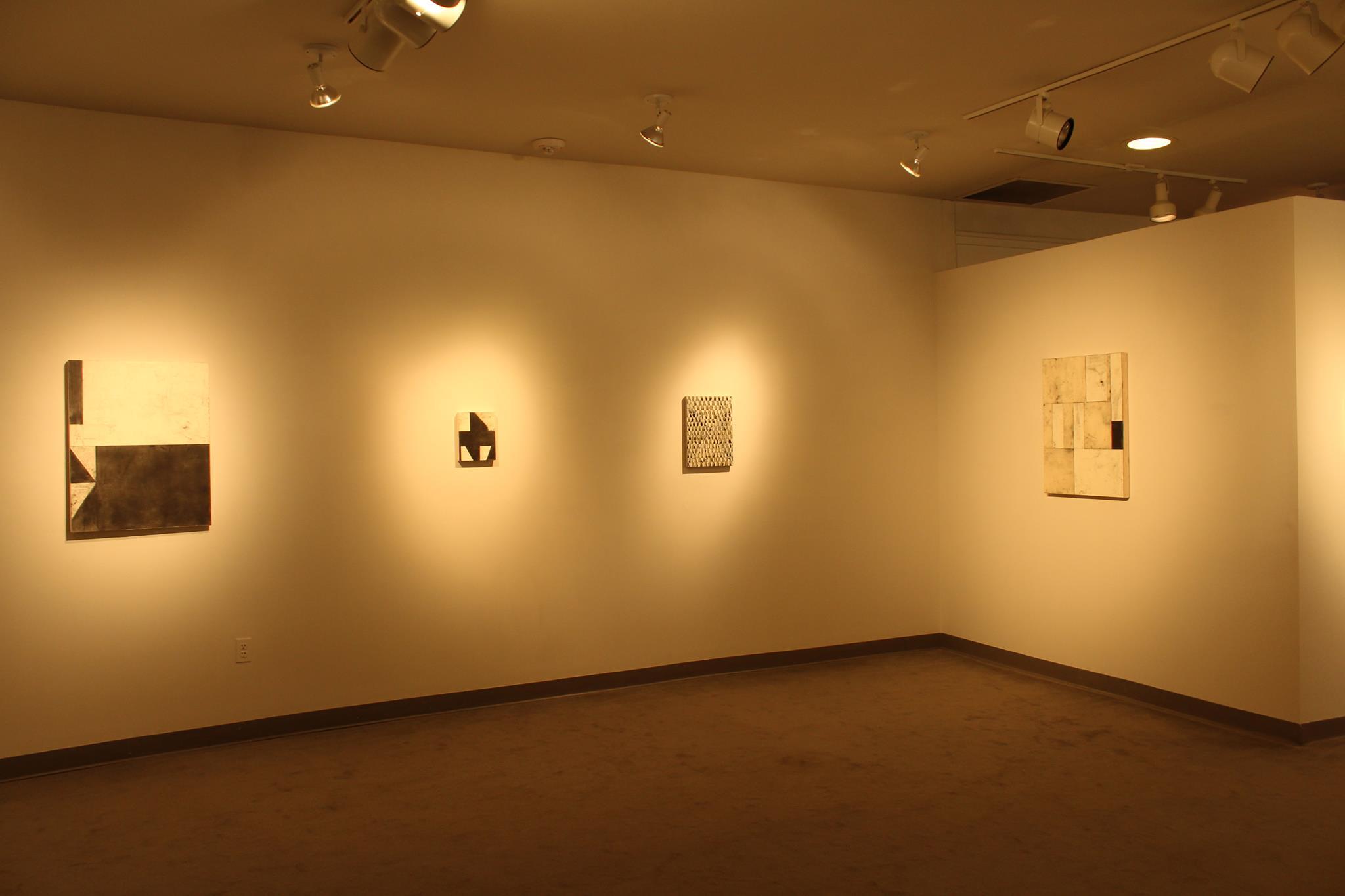 Photo credit/ Margaret Scott
Duerwald is presently working as an adjunct instructor of painting and drawing at Marywood University. She received a BFA in illustration from Syracuse University in 1984 before moving to New York City, where she worked as an illustrator and graphic designer. After turning her focus to painting, she received an MFA from Marywood University and was awarded a residency at the Vermont Studio Center.
According to Duerwald, the inspiration for her pieces are found through the natural materials she works with and the physical world around her.
"They are constructed out of materials – paper, graphite, linen, wax – through an intuitive process of addition and subtraction. They employ an acute sensitivity to the character of each material, and the poetic possibilities of their various combinations," said Duerwald.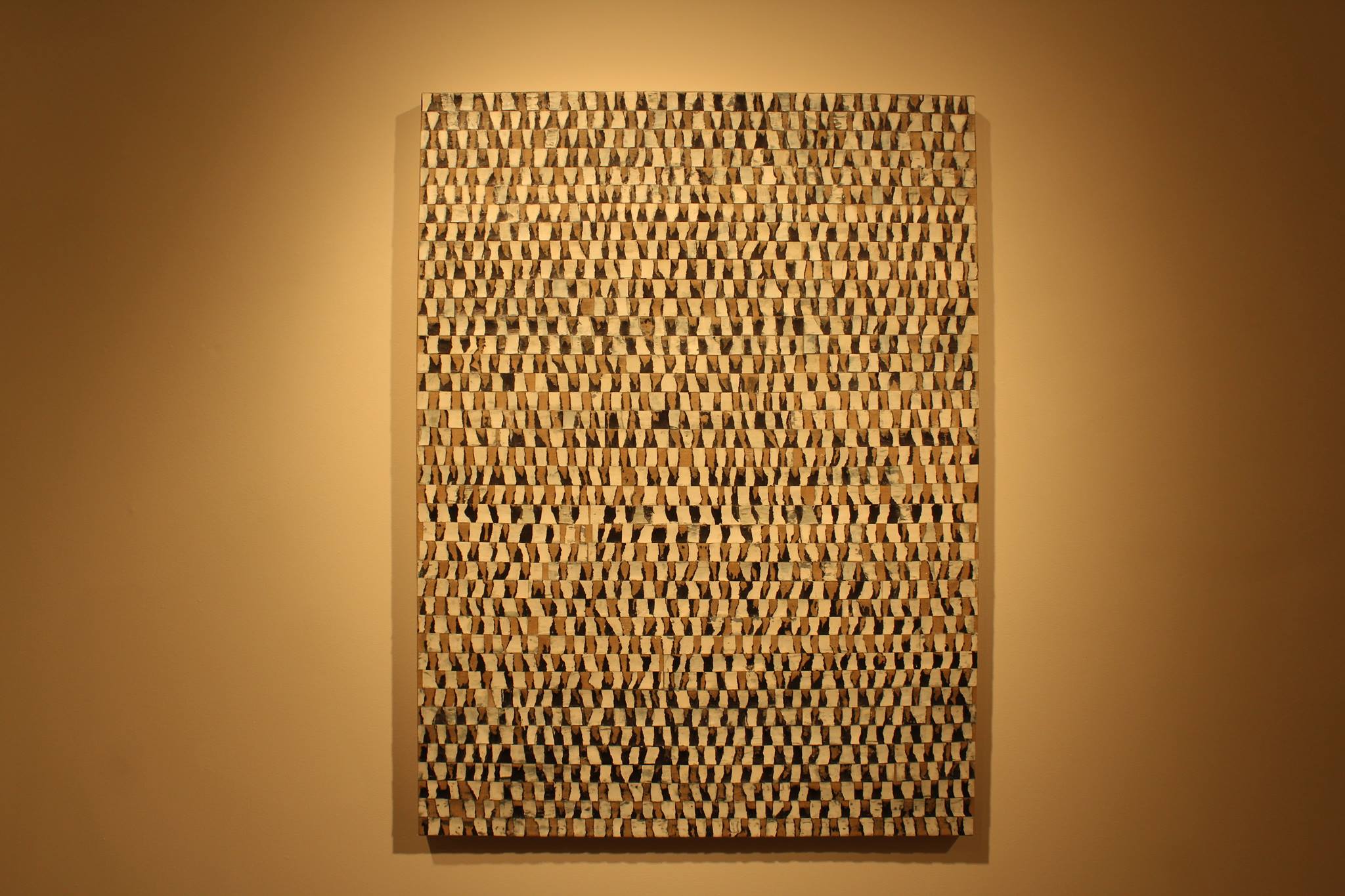 Photo credit/ Margaret Scott
Danielle Patrizi, a regular exhibit attendee from Scranton, enjoyed the illusions of the work.
"It's such a simple concept, but she executed it really well," said Patrizi, "At first I thought it was just paint, but when I got closer I realized it was made from actual pieces of material. It's different than what you would expect, but I think that's what makes it so beautiful."
You can find more of Duerwald's work on her website: http://lauraduerwald.com
Contact the writer: [email protected]