Mr. Marywood pageant crowns another winner
Marywood's Music Therapy Club held its annual fundraiser on Tuesday, giving male students a chance to participate in a beauty pageant.
The pageant allows male students to compete to be crowned "Mr. Marywood" and win a prize. This year's prize was a $70 gift card to Tuxedo by Sarno in Dickson City.
Contestants competed in five different segments: formal wear, occupational wear, interview, talent and a relay race.
This year's contestants were Spencer Cole, a freshman music therapy major, Cody Gangaware, a sophomore exercise science major, Tim Hackenburg, a junior architecture major, Paul Kraycer, a senior biotechnology major and Jayi Jefferson, a freshman architecture major.
The Mr. Marywood pageant has occurred for over five years, according to Music Therapy Club Member Jessica Malfa.
"The fundraiser has been very popular, and it's been a great success in the past for us," said Malfa.
"Within the club, we break into groups, and each group is responsible for planning a different aspect of the event, so things change each year."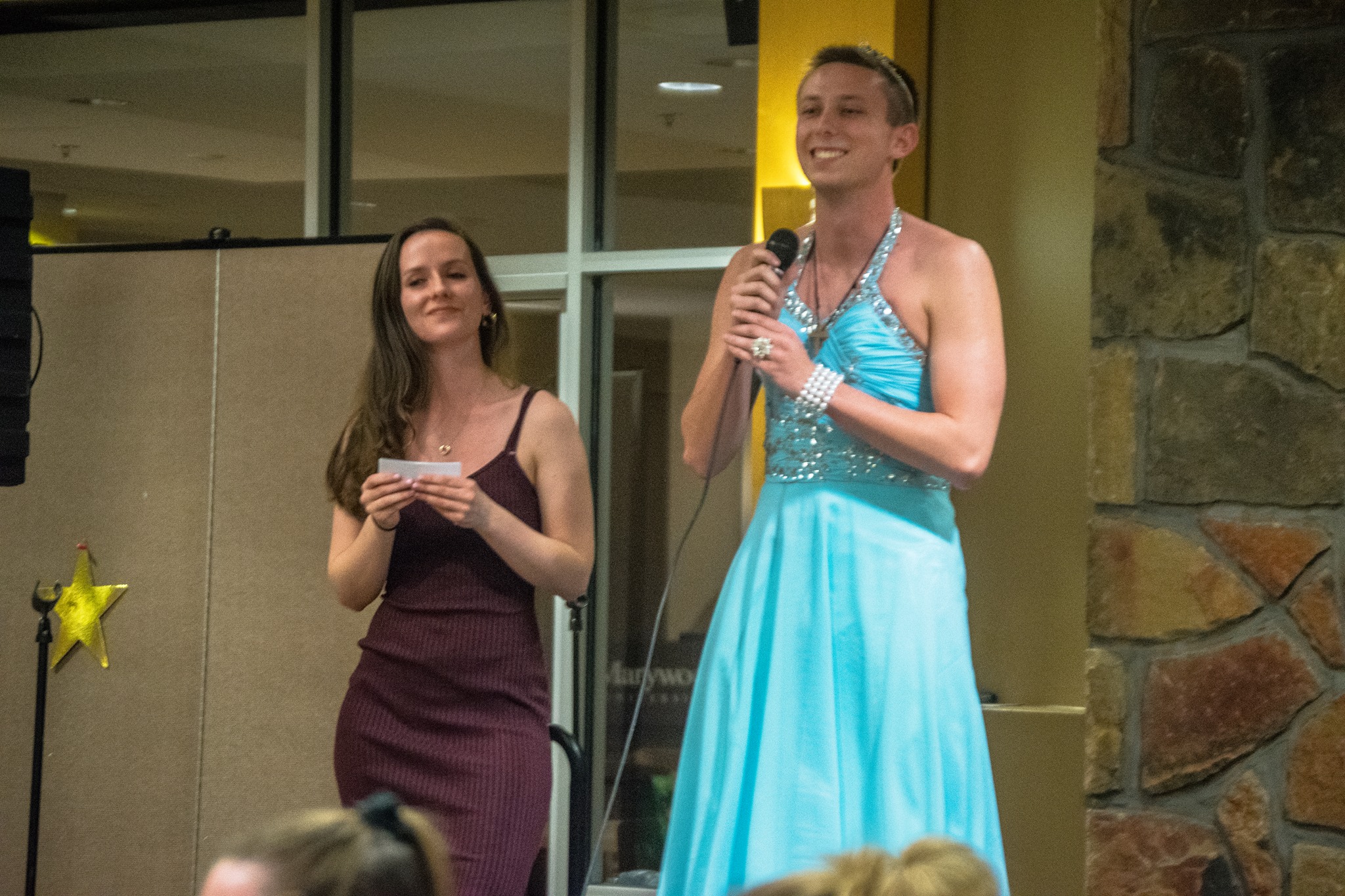 During the event, the club sold baked goods and raffle tickets for various gift cards and vouchers. The club raised $125 overall from the event.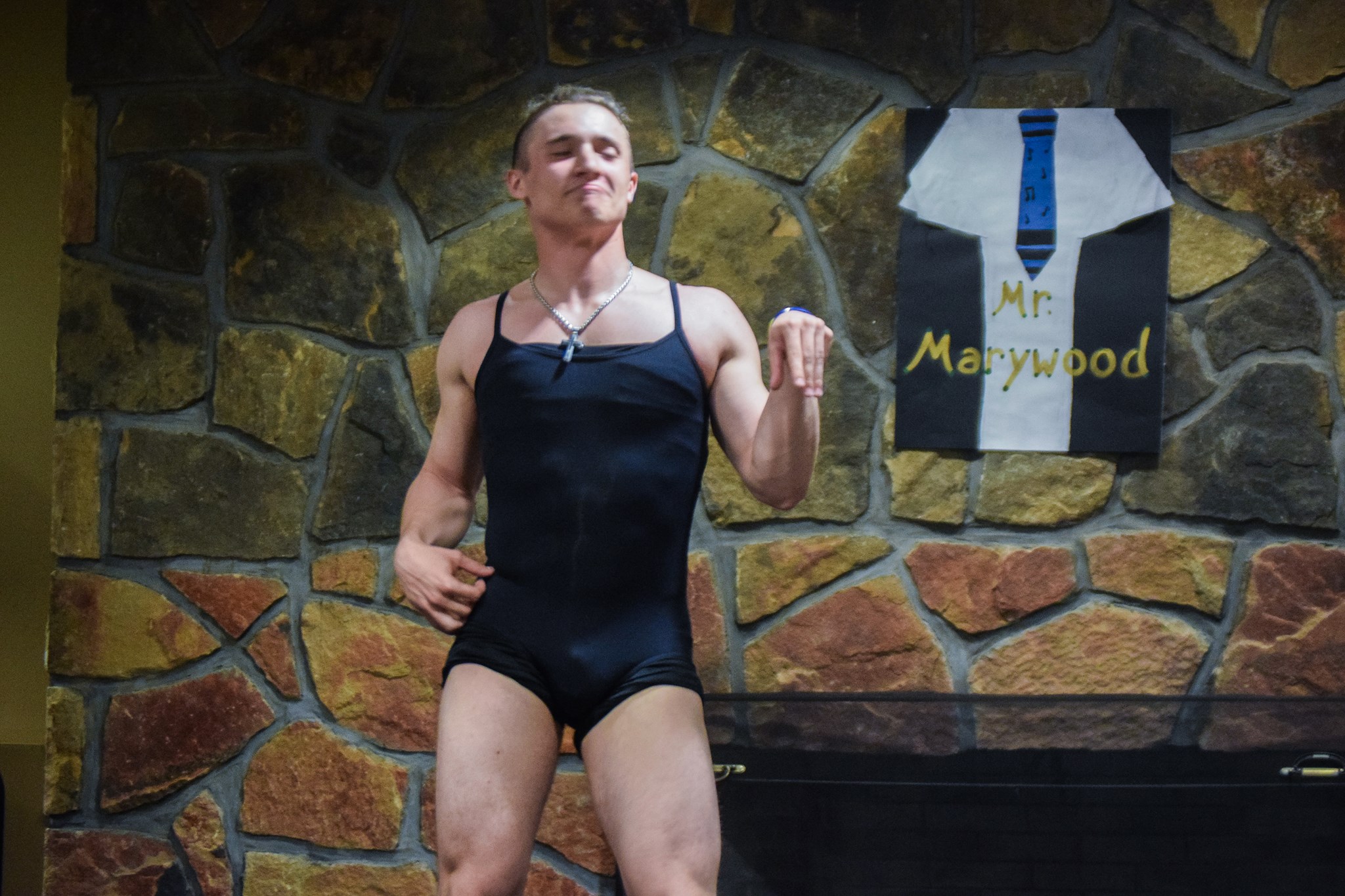 At the end of the night, Spencer Cole was declared the winner, and Paul Kraycer was the runner-up. Cole was asked to compete by other members of the Music Therapy Club.
"It's difficult, everything from dress shopping to the preparation for the questions," said Cole. "It takes time to look that good, so I have to give women a lot of credit."
Though the event may come off as silly, Cole believes it brings people together.
"It's a chance for people to goof off in front of their peers, sharing a funny experience together," said Cole.
Contact the writer: [email protected]
Twitter: @BethanyWadeTWW