Counseling Center sheds light on sexual assault awareness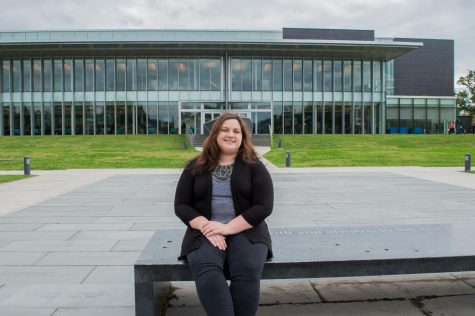 More stories from Bethany Wade
To bring light to issues of sexual assault and the national "It's On Us" campaign, the Counseling/Student Development Center held its 16th annual Release the Light event Thursday afternoon.
Held in the art field, the event offered students food, activities, performances and information to learn more about sexual assault and mental health resources on campus and in the community.
Students who attended could participate in numerous activities including signing a banner pledging to help end sexual assault, designing a t-shirt in solidarity with victims of assault and joining a march around campus protesting sexual assault.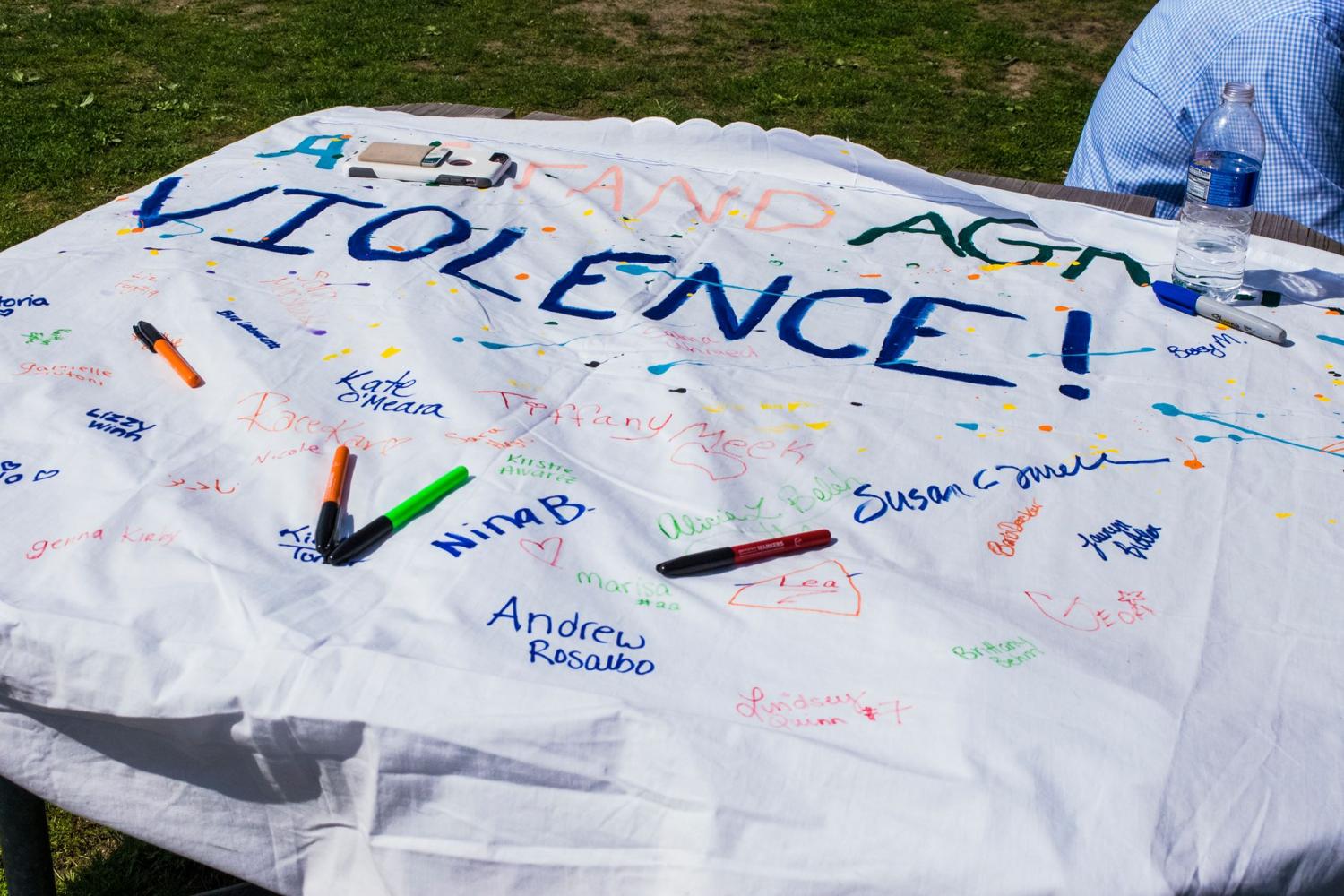 Amanda Battle, a third-year clinical psychology graduate student, was one of the student organizers and ran the counseling center table during the event.
"For the counseling center, we have information about sexual assault awareness, mental health and some of our information about how to get access to services," said Battle.
Over 20 other student organizations participated in the event. Each organization ran a table that offered information about sexual assault or mental health awareness as well as other activities. Peers on Wellness (POW) had an activity where students could paint over a sign with common excuses people use to dismiss sexual assault, replacing them with positive affirmations instead.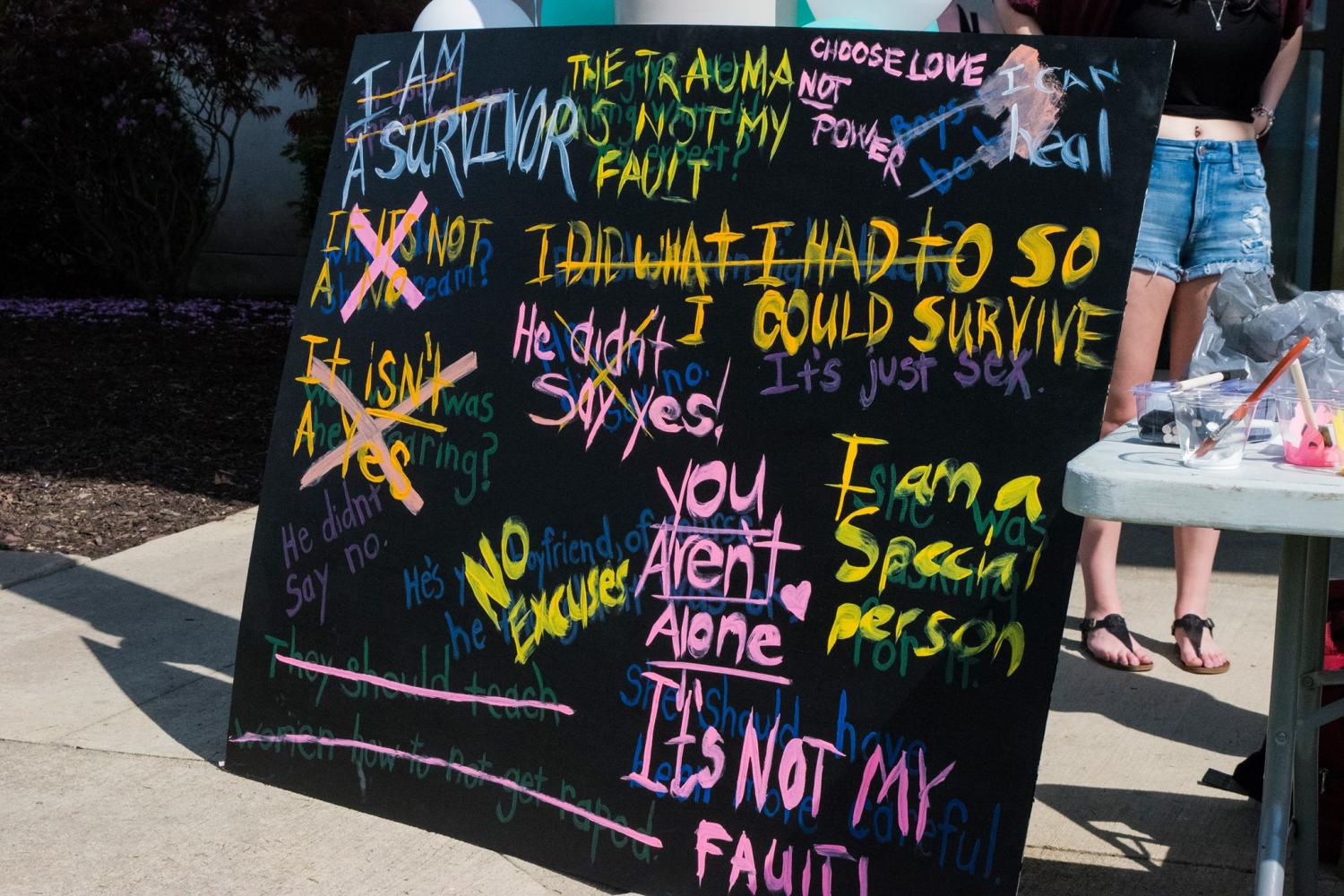 Alicia Belch, a senior writing major and a member of POW, said she hoped POW's table, as well as the other organizations present, sent a strong message to the Marywood community.
"We need to make a safe space at Marywood," said Belch. People need to know that it's not just [the counseling center], but they can go to these organizations too for help if they need it."
Contact the writer: [email protected]
Twitter: @BethanyWadeTWW