Breakfast with Santa brings Christmas to Marywood community
Christmas may be a few weeks away, but Marywood got into the holiday spirit on Dec. 3.
For the 21st year, the Breakfast with Santa event drew in over 150 community members to Nazareth Student Center to enjoy a morning with family and friends. The Marywood Alumni Club of NEPA runs the event each year as an opportunity for local alumni to reconnect and bring their families together with other alums.
According to Mary Theresa Montoro, president of the Marywood Alumni Club of NEPA, the event started when the Globe Store in downtown Scranton closed. The Globe Store was the place for local families to meet Santa.
"When the store closed, we picked up the reins and started having breakfast with Santa here to make the children feel like the holiday was here," said Montoro.
In the Latour Room, attendees enjoyed a catered breakfast with entertainment by the Jingle Girls, a group of dancers from the Ballet Theater of Scranton. Community members were given a chance to catch up with old friends and spend time with their family.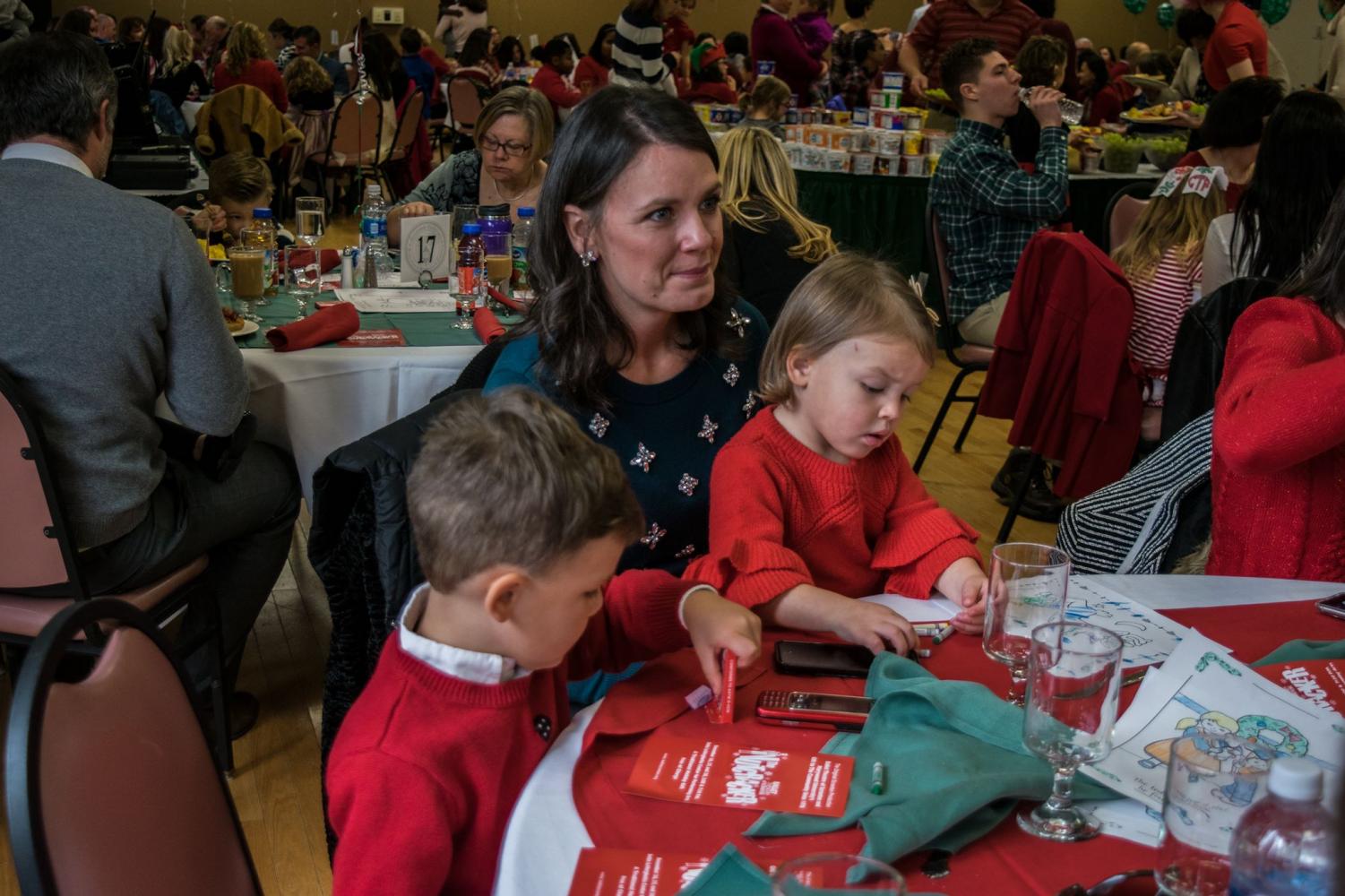 "There's alums who haven't seen each other in a long time and now they're here with their kids. It's a great time," said Montoro.
Marywood Alumna Katharine Sawyer came to the event with her kids and her mother-in-law for the first time and said she was impressed.
"It's a nice campus. It's nice exposure and it's nice to do it for the community," Sawyer said.
In the Fireplace Lounge, children met Santa Claus, posed for a photo and gave him their Christmas list. Mark, a 6-year-old fan of Santa, was excited to meet Mr. Claus and give his wish list.
"I'm going to ask for all the PJ Masks toys and all the Jake and the Neverland Pirates toys and all the Minecraft toys," said Mark. "I love Santa!"
Contact the writer: [email protected]
Twitter: @BethanyWadeTWW