Annual research forum invites faculty participation for the first time
The Marywood University annual research forum, usually reserved for undergraduate and graduate students, inaugurated its first faculty research forum on April 18.
Located on the first floor of the Center of Architectural Studies, undergraduate students, graduate students and faculty members presented their research on posters hung around the room.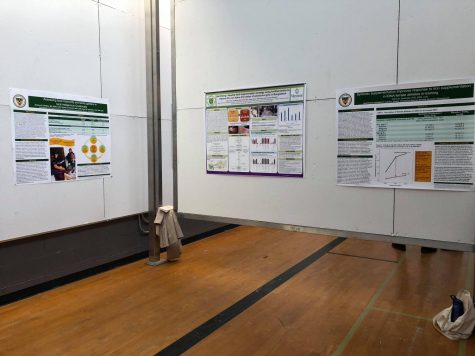 Undergraduate students presented their research in the morning from 10 a.m. to noon, faculty presented their research from 12:30 p.m. to 2:30 p.m. and graduate students presented their research from 3 p.m. to 5 p.m.
Senior architecture students Kayleen Zeko, Thaisha Roldan, Jamie Lee, James Hawkins, Tyler Shiner, Ivan Hanson and Kelsey Segraves presented their project which focused on the architecture that goes into museums.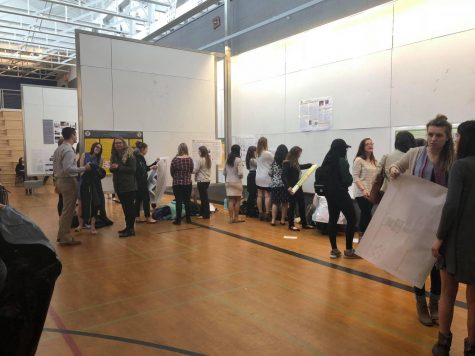 Lee said it's a good idea to let faculty present at the research forum because many students don't know what their professors are doing outside of the classroom.
"Letting them present their research gives us a true idea of what they specialize in. It leaves us holding our breath… to see what they'll have in store," Lee said.
Dr. Christa Irwin, assistant art history professor, presented her research on the Virgin Mary breastfeeding Christ, titled, "The Virgin Lactans in Colonial Lima: Maternal and Spiritual Role Model."
Irwin said it is a "great idea" for faculty to present their research.
"I think Marywood is home to a vibrant research community, and it only opens that community more when faculty, like my colleagues and I, are involved," Irwin said.
Contact the writer: [email protected]