'Release the Light' celebrates 17th year anniversary
The Counseling and Student Development Center held Release the Light for its 17th year anniversary on April 26 during National Sexual Assault Awareness Month.
The carnival-like program took place in front of the Insalaco Center for Studio Arts from 2 p.m. to 5 p.m. A "Solidarity March" took place before the event ended at 4:30 p.m.
More than 20 groups participated in raising awareness and putting together the event, such as the Counseling and Student Development Center, Peers on Wellness, Relationship Awareness and Empowerment Task Force (RAE), Music Therapy Club and more.
Assistance Graduate Assistant of the Counseling Center Maria Temples said the program always has a "good turnout" with these kinds of events.
"As unfortunate as it is to say, everyone either experienced some type of violence or they know someone who has gone through it," Temples said. "This is a great way to get the word out that these things are still always happening."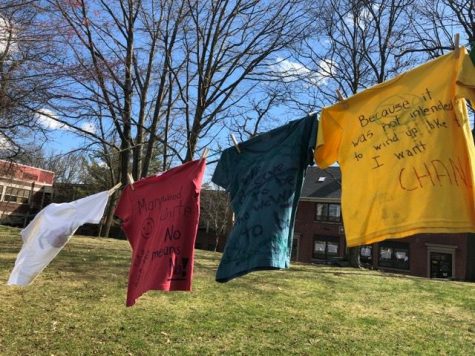 Barbara Decker, associate director of the counseling center, has been involved in each and every one of the Release the Light events.
"These events are the types of things for people who care in the first place," Decker said. "We're trying to do more than just sing to the choir. Every year we have had a different response, but overall it has been very supportive."
For additional information about the "Release the Light" program to raise awareness of sexual assault, please contact Marywood University's Counseling and Student Development Center at (570) 348-6245, or [email protected]
Contact the writer: [email protected]