True Black History Museum makes a stop at Marywood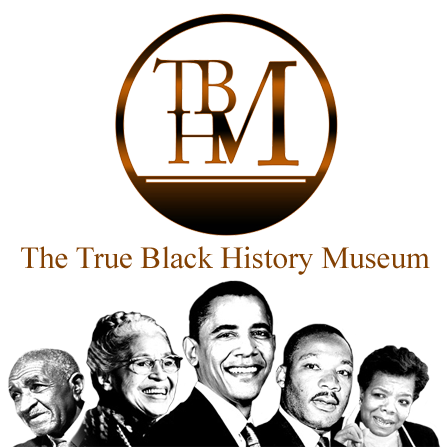 Marywood University hosted the True Black History Museum on Monday, Feb. 3 at the Fireplace Lounge in the Nazareth Student Center.
The exhibit, which was brought to campus by the Student Activities Crew (SAC) and Global Unity Club, was free and open to students and staff in addition to the general public.
The True Black History Museum is a traveling exhibit that aims to teach true black history through the use of authentic artifacts and to inform the general public of the achievements and overall impact that African-Americans have made on society.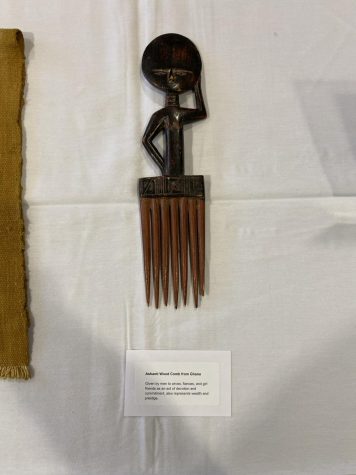 Director of Operations for the True Black History Museum Janay Craft said she feels that black history is something that can be celebrated year round.
"We try to push black history 365 [days a year,"] said Craft. "February is not the only month you can celebrate black history. It's up to us to break those barriers."
In its tenth year of traveling around the country, the museum has grown to include over 1,000 items, some of which date as far back as the late 18th century. Over 150 of these are on display within the museum's current exhibit entitled "A Tribute to the African-American Journey," which features pieces from historical figures including but not limited to Martin Luther King Jr., Booker T. Washington, Rosa Parks, Angela Davis and Barack Obama.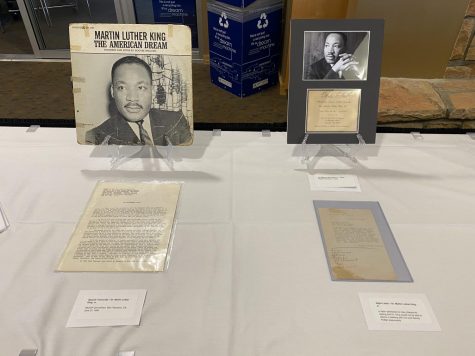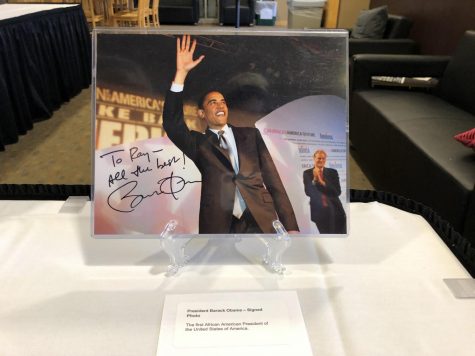 "When I was growing up, black history was slavery, Martin Luther King and Rosa Parks. People need to learn how black people have a history before slavery and that's why we pay homage to Africa," said Craft. "I love how we're also able to highlight artifacts having to do with women, which is not too common when you think about it when it comes to history. Everyone needs to be included, all cultures – women, men, everyone as a collective."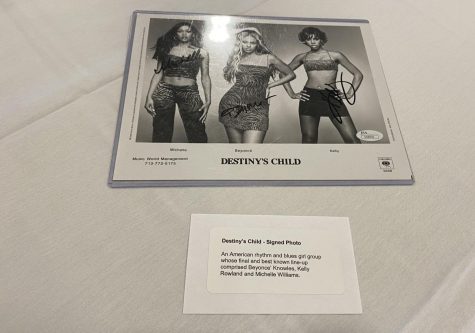 Co-President of Marywood's Global Unity Club Michelle Torres said she was thankful that she was able to bring the museum to Marywood's campus.
"After initially discovering the museum, I asked my advisor, Dr. Lia [Palmiter], about the possibilities of bringing it to campus and she ended up working with Michael [Kalage] to make it a reality," said Torres.
Freshman Lucretia Banks said she found all of the artifacts to be insightful yet abridged in nature.
"This is a lot of history that I've been alive for and been well aware of. Then again, it's only a taste of history," said Banks. "Our [black] history doesn't start here at all."
For further information about the True Black History Museum visit their website.
Contact the writer: [email protected]
Twitter: @RAndrusTWW