Crayola retires Dandelion from lineup, teases new blue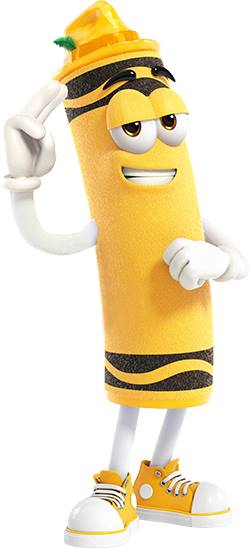 Crayola officially announced on Thursday that it would be removing a color from its rainbow of crayons. The color chosen for retirement was revealed to be Dandelion, a yellow shade of crayon.
On its official Facebook page, the company posted that "our beloved Dandelion had a case of wanderlust and decided to announce his retirement early."
Crayola also posted a Youtube video celebrating the crayon color.
The crayon will be replaced in the 24-count boxes with a new shade of blue, according to Melanie Boulden, senior vice president of U.S. and global marketing at Crayola, during a live Facebook stream held in Times Square on Friday. She also shared that the company would be asking customers to help name the new color starting in the summer.
The retirement was announced on March 30, the day before National Coloring Day. According to an FAQ on Crayola's official website, Dandelion is the 13th color to be retired from the lineup, with eight colors being retired in 1990 and four leaving the lineup in 2003. Each time a color was retired, new colors were brought in to replace the discarded ones.
Crayola also announced that it would be taking Dan D., the character of the Dandelion color, on a four-week farewell tour around the country. The stops and information of the tour can be found here.
Contact the writer: [email protected]