Popcorn Picks: Popcorn Picks: "Shang-Chi and the Legend of the Ten Rings" another massive success for Marvel
Marvel's second movie released since the return to theaters was Shang-Chi and the Legend of the Ten Rings, and to say the least, it did not disappoint. This movie was well written, well-acted, and completely actioned packed. The comedy landed and the fight scenes were like nothing Marvel has previously ever done, focusing on more realistic martial arts techniques.
Shang-Chi, played by Simu Liu was a great character from the beginning to the end of the movie. His story tells a troubling upbringing under his powerful and dangerous father, Xu Wenwu, played by Tony Leung.
Every time these two characters were on screen together, it was captivating. They told an amazing story together both when fighting and when just conversing.
The real story was told through the use of flashbacks. In between scenes or general interactions, flashbacks would play to show the real story from the point of view of the main characters when they were younger. These were fantastically acted and really helped show whet the characters went through while growing up.
Another character that really stood out in this movie was Katy, played by Awkwafina. Katy was the comic relief best friend to Shang-Chi, and she was really funny throughout the entire film. She was also involved in many high-tension scenes that contradicted her normal lighthearted and comedic dialogue.
Besides the great actors, I knew going into this movie it was going to be visually and musically stunning, and it was. The settings were all so unique both in this movie and when compared to other Marvel movies. The places that needed to be vibrant were beyond colorful and stunning, and the places that needed to be more intimidating or darker benefited of the contrast greatly. The soundtrack was also phenomenal in this movie. It blended many different types of music and styles.
Another strong visual aspect of this movie was the CGI. The CGI in this movie had to be good to show what they were trying to show in a good way, and they did it amazingly. One specific "being" looked better than I could have expected, and this appearance really enhanced the scenes it was in.
As per any major Marvel movie, there was a mid and post credit scene that must watch. They both will likely lead into other Marvel titles down the line of this new phase.
Overall, I think this movie is a must see for any Marvel fan. The storyline was very captivating and different from most all other Marvel movies. It was more emotion and family based in comparison to most. In addition to this, we were introduced to some great new characters that I cannot wait to see more of in the MCU.
Rating: 5/5
Contact the writer: [email protected]
About the Contributors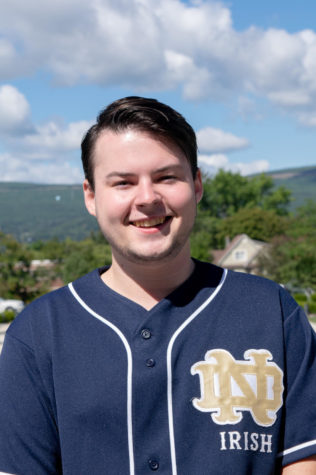 Max Burke, Sports Editor
Max is a Sophomore Multimedia Communications major with a concentration in Sports Media. He currently serves as Sports Editor for The Wood Word and a DJ...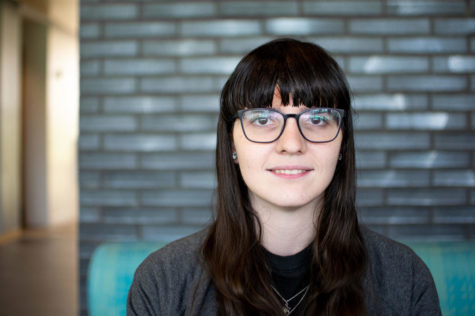 Jennifer Flynn, Digital Content Lead Designer
Jennifer Flynn is a Senior Graphic Design major and is the lead graphic designer for The Wood Word. Jennifer is also the historian for the Society for...