Featured Faculty: Wang creates art through film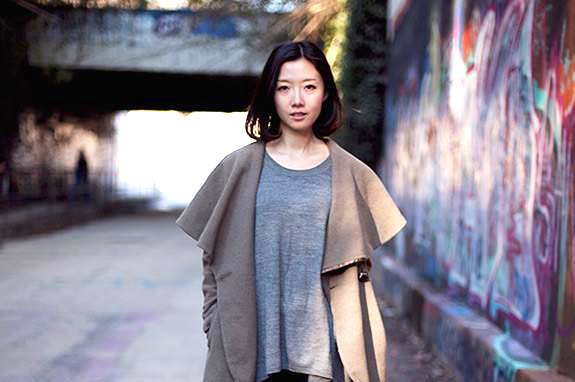 Marywood has recently welcomed a new face to the communication arts department. Often found bearing a friendly smile and always dressed to chic perfection, meet this month's featured faculty member, Professor Shan Shan Wang.
A brilliant filmmaker and artist, Wang serves as an assistant professor and digital media program director in the Communication Arts Department.
This is her first year teaching at Marywood, but she is no stranger to serving as an educator.
"I first started teaching at graduate school as part of my scholarship at Duke University. It was during that time I realized how much I have enjoyed working in a university setting where students are just like I am – passionate about art and film," said Wang.
Upon graduation, Wang took a summer teaching opportunity in Los Angeles. Later, she started her first full-time teaching job at Waldorf College in Iowa.
As an undergrad, Wang studied Cinema at Binghamton University. She went on to pursue her master's in Experimental and Documentary Arts at Duke University.
Wang recalled that the first thing she learned as a cinema major was that "the movie, too, will make you free," a quote by W.R. Robinson.
"From that very first moment, I realized I could 'speak.' I could express myself through image. I've been making films ever since," said Wang.
Wang credits American avant-garde filmmakers, such as Stan Brakhage and Hollis Frampton, for influencing her films.
"Their work inspired me to think about moving image as a non-linear form of art, just as painting or poetry," said Wang.
Wang's medium has always been analog film.
"I tend to think about it as painting in time where shadow is fixed permanently on film-strip that moves 24 frames per second," said Wang.
Wang explained that much of her work "is an engagement with visual experiment in attempt to bring attention to ways of expression that refer to social and cultural symptoms in our society."
Wang's talent, persistent studies, and love for the art of film have been witnessed all over the globe. Her films have been shown all over the United States and internationally in Iceland, Spain,and Italy.
"It's rewarding to travel with my work. I enjoy sharing ideas and getting feedback from audiences around the globe just as much as I enjoy teaching. I feel inspired by my students every day," said Wang.
On top of teaching, Wang is currently serving as a faculty adviser to Marywood's new student-run organization, the Digital Film Production Club. She encourages all who are interested in becoming a filmmaker to join the club.
"You'll get a chance to meet other like-minded student filmmakers, discover filmmaking opportunities, and most importantly be part of building this exciting new club together," said Wang.
Wang's enthusiasm for the arts, ability to relate to students, and passion for sharing ideas is a recipe sure to create an effective learning environment for her students.
For more information about Shan Shan Wang and her work, visit her website.
Contact the writer: [email protected]