Top films of the year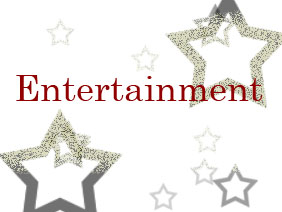 Owen Karoscik
Staff Writer
"The Fighter"
Mark Wahlberg stars as real-life "Irish" Mickey Ward, a welterweight, underdog boxer, and whose life outside of the ring disrupts his success in it. His dysfunctional family, led by his manager/mother, his nine sisters, and his drug-addicted half-brother Dickie Ecklund (Christian Bale), add tremendous stress to him. His girlfriend, Charlene (Amy Adams), helps Mickey make peace with his family and points him in the right direction for a title shot. With directing from David O. Russell (Three Kings, I Heart Huckabees), this boxing drama is a must-see.
"The Social Network"
Dubbed "The Facebook Movie", this intelligent drama follows Mark Zuckerberg and his best, and only friend Eduardo Saverin through their years at Harvard. Everything is not so great, though, as we follow the two characters through a story of greed, deception, and betrayal. Aaron Sorkin actually sat in on the deposition proceedings between Zuckerberg and Saverin which he used as key scenes.
"The Town"
This is Ben Affleck's second movie as a director. As a side note, he also stars in it and as many critics say, gives the best performance of his career. This bank heist crime-drama has everything from great characters, intense action, and a lot of humor. This movie was one of the biggest surprises in film this year.
"The King's Speech"
This is a feel-good movie that touches your soul. Colin Firth stars as King George VI, who in pre-World War II suffers from a terrible stammer. His sweet wife (Helena Bonham Carter) seeks help from a failed Australian actor ( Geoffrey Rush) who moonlights as a speech therapist. Through hilarious sessions together, the two form an unbreakable friendship.
"Despicable Me"
While that movie is very good, I believe this to be the animated film of the year. One reason is because it touched the viewer's heart by seeing a vicious villain be transformed into a caring father by three orphaned girls. Also, let us not forget to mention those adorable minions, who many believe stole the show.