Staying up late: Movies at midnight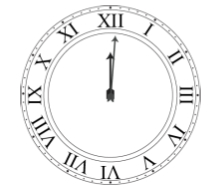 In the history of movies, midnight releases are relatively new. This practice started with the release of the first Stars Wars prequel, "Empire Strikes Back" in May 1980. At the time, it was the idea of being the first to see a highly anticipated film that drew people to the theaters for these first showings.
Little has changed over time. Throughout the last thirty years, midnight releases have become increasingly popular. Now, not only do opening weekend box office sales make headlines, but midnight sales as well.
Midnight premieres reached their pinnacle with the "Harry Potter" series. The last installment of the series, "Harry Potter and the Deathly Hallows: Part 2" currently holds the record for highest midnight sales.
According to "The Telegraph," midnight sales alone made $43.5 million.
The release of "The Hunger Games" this March brought in $19.7 million here in the United States, according to CBS. Because of this success, the doors have been opened for a slew of summer films to hype premiers and take advantage of the anticipation of their fans.
The "summer" movie season kicks off on May 4, with "The Avengers." This movie has been highly anticipated over the last few years while its heroes starred in their own prequels. Thor (Chris Hemsworth), Captain America (Chris Evans), Iron Man (Robert Downey Jr), the Hulk (Mark Ruffalo), Hawkeye (Jeremy Renner), and Black Widow (Scarlett Johansson) join together to bring down Thor's scorned brother Loki (Tom Hiddleston).
Continuing with pop culture's love of superheroes are two other anticipated releases. On July 3, "The Amazing Spiderman," starring Andrew Garfield, hits theaters. And the highly awaited finale of Christopher Nolan's "Batman" franchise, "The Dark Knight Rises" starring Christian Bale and Anne Hathaway, is expected on July 30.
Though they don't go on sale until later in the spring nationwide, tickets for "The Dark Knight Rises" went on sale in New York and Los Angeles more than six months in advance and sold out almost instantly.
Pixar is joining in the frenzy with the release of their newest animated adventure, "Brave," starring the voice talents of Kelly Macdonald, Emma Thompson, and Kevin McKidd. Pixar continues with its tradition of creating excellent stories that even college students are sure to enjoy.
Make the best of a midnight premiere
Dress up. There is nothing more exciting about a midnight premiere than seeing who in your hometown comes up with the most impressive costume. If you want to stick out, try going for a more off-beat character. There will probably be tons of over-confident boys in red, white and blue at the "Avengers" premiere, but less covered in green and smashing everything in sight. Or look into a different approach to a classic character. Half-Bruce, half-Batman? Joking aside, when planning a costume, make sure that it's comfortable because after the festivities, you still have at least two hours of film to sit through. Body paint might get itchy.
Plan ahead. You don't want to be the one person in your group of friends that gets stuck in the 12:02 showing. When you know that an upcoming movie is something you want to see at midnight, make sure you check to see when tickets go on sale. With big name movies, the tickets tend to go on sale well before the movie hits theatres. If possible, have one person buy all of the tickets with collected money so that you don't get separated. If you're in a big group or are someone who likes to sit in a particular part of the theatre, plan on getting there pretty early or all of the good spots will be taken. Who among us ever wants to get stuck sitting on the bottom part of the theatre?