CMT's new Hot 20 Countdown a winner with country fans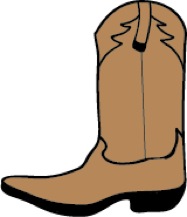 Calling all country music fans. There is a new country music countdown on the CMT channel.
According to CMT.com, as of Jan. 5 the new show, "CMT Hot 20 Countdown" is held in Nashville and shows the 20 biggest music videos for each week.
South Carolina native Cody Alan, along with his fellow co-hosts Alecia Davis and Katie Cook all partake in hosting the hottest news stories, in-studio performances, and interviews with country artists.
The show debuted with country music artists Faith Hill and Tim McGraw.
The 20th song on every countdown is solely fan-voted.  Each week there are two videos for viewers to choose from for spot 20. Fans can vote Friday through Thursday of each week for which video they would like to see get the "Hot 20" spot out of the two choices given.
Sophomore communication arts major Tom Muscarello said he thinks the new show is awesome for country music lovers.
"I think that it's really cool because I get to listen to my favorite songs and watch the story that each one of them tells at the same time. It makes me enjoy the songs so much more," said Muscarello.
All fans have the opportunity to communicate with CMT Hot 20 Countdown hosts through a variety of media platforms such as Facebook, Twitter, and even Instagram.
Fans can communicate on Twitter by using the hashtag, #CMTHOT20.  Host Cody Alan can be tweeted at @CMTcody; to tweet host Katie Cook, fans can use @TheKatieCook.
Sophomore education major Erin Travis said she likes the fact that she can tweet to the hosts on the show.
"I enjoy the fact that fans can vote for the top 20th video and if Taylor Swift is a choice, you can bet I will be voting!"
For fans who would love to sit in and be a part of the live studio audience, they can send an email to [email protected]