Freshmen Foundation art students to showcase work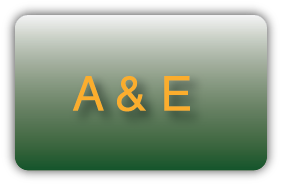 The freshmen foundation art students will be hosting an art show at the end of April in the Insalaco Arts Center for Studio Arts.
 The Foundation Art Show will run from April 28 through May 9 in the Kresge Gallery.
Professor Peter Hoffer, director of the Foundation Art Show, said this show will have a variety of art ranging in different forms.
"We want drawings, paintings and sculptures. We could have photography and advertising graphics and illustrations," he said. "We like a cross-section of work represented."
Hoffer added that the art show is competitive. Professors of the foundation art courses have to be highly selective when choosing the art for the show.
"A lot of the work gets into the show, but not all of it makes the final cut," said Hoffer.
Hoffer said that the nature of the art show encourages the young artists to be competitive, which will help them as they pursue careers in the competitive field.
"It allows them to have a measure to show where they stand and how they're doing," he said. "It allows the incoming students to get a better sense of where the bar is set."
Tyler Fitchet, a freshman art major who is involved with the show, said it has helped the artists to learn how to work the behind the scenes aspect of a show.
"What we do is we talk about how we can promote it, how we should hang things, like what looks good together. [We focus] more on the behind the scenes and figuring out stuff," said Fitchet.
There are plenty of decisions that happen all around the art show, but according to Hoffer, the professors have the most important job: figuring out what to select for the art show.
Each foundation art professor selects student works. Then, the students fill out a pre-approval form to have their work considered for the exhibit. The faculty then gathers together with a panel of judges to choose the works that will be on display for the show.
Hoffer said the art show is a great motivator for the young artists.
"Each year, we have found that the quality is going up," he said. "It keeps getting better."