Marywood dance team prepares for annual show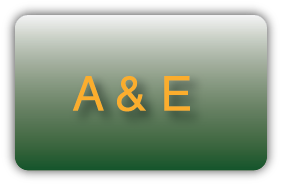 The Marywood Dance Team will put on their spring show in the Sette LaVerghetta Center for the Performing Arts on March 29 and 30 to showcase all styles of dance.
 Each semester, the dance team provides a show with a different theme. This year's spring show was entitled, "A Dream, A Wish" and featured music from Disney movies and television shows.
Dance team coach and Marywood graduate Rachel Baldini explained that the girls have worked extremely hard and that the learning process is fast.
"This show was started in January. We practice three times a week and they usually learn a dance a night," she said.
Baldini added that all the girls have a chance to choreograph a dance of their choice and teach it to the team. They also have a choice on what dances they want to be in.
"Some love ballet, so they'll participate in ballet. Some love hip hop, so they're in the hip hop routine," Baldini continued.
All of the dancers were included in two group numbers.
"We try to bring it all together in the beginning and end of the show." Baldini said.
Katie Chowanec, a senior child studies major at Marywood, said that the team is close, like a "little family." She said despite the many hours of practice, she loves the feeling of performing.
"It's exciting. You get to show off your personality in a different state, an art. It's sassy and fun," she said.
Since there are so many backgrounds on the team, there was a wide range of dances that are performed at the show. From ballet and lyrical to kick-line and African jazz, the dance team does not fail in showing a diverse mix of dance.
Tickets were $3 for students and $5 for adults. Baldini said the dance team uses the money for several things, including lighting, costumes, sound, and videotaping the show. However, they also use the money for community service.
"We do a lot of community service, so whatever we have left over we use to put on an Easter egg hunt for the Friends of the Poor," Baldini said.
You can also see the dance team perform at the men's and women's home basketball games during half time. The schedule of games is posted at http://marywoodpacers.com/.