Fall's Surprising Trend: Blue Jeans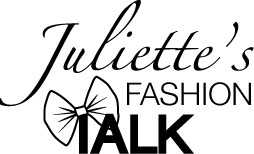 In a world that thrives on "keeping up with the Joneses," staying with the trends is a daunting task.
Whether it is what version of the iPhone to carry or how unique your ALS Ice Bucket Challenge was, everyone is trying to stay current.
As society weighs in on what's hot—and what's not-the fashion world may shock some trendsetters with its latest must-have…good old-fashioned jeans. The good news is that staying on trend may only require closet searching rather than credit card swiping.
According to Harper's Bazaar magazine, there are a handful of jean styles that every young woman should have this fall. On the list are some of the more traditional stand-bys such as cropped, high-waisted, and flared. Overalls, distressed boyfriend jeans, and white skinny jeans also made the cut.
More flamboyant styles include paint-splattered, patchwork design, and ripped a.k.a "rocker" jeans. While these styles might not be easily found in your closet, the techniques could be used on old jeans, if you happen to be the least bit crafty.
The good old-fashioned blue jeans have come a long way, and this fall, it is more apparent than ever. So get your hands on a pair of each style and your fall wardrobe will be flooded with possible outfits for every day of the week.
For more on fashion finds and my personal style, check out my blog:Strawberriesandcreme.weebly.com.