Use accessories to beat winter blues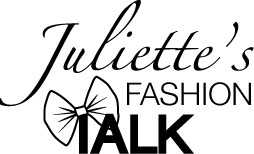 February can start to feel drab when it comes to fashion. At this point, it is likely that your skinny jean to boot ratio is bleak and your fashion enthusiasm is about as low as your vitamin D level.
If that is the case, there is hope. Even as the snow continues to fall, and your concern for whether your hat matches your scarf becomes nonexistent, there is light at the end of the tunnel.
Here is a list of the best accessory trends to spice up your winter layers.
1. The Cuff Earring
The first on my list of must-haves is the cuff earring. There are different styles of the ear cuff you can try. I recently bought a more mild variation of the trend from Forever 21. They arch mid-way up my ear and have little sparkly studs. If you are into a more daring style, go for the full cuff that swings around your whole ear and is really edgy and fun.
2. The Choker Necklace
The next on my list is a throwback: the choker necklace. There is nothing quite like a nostalgic trend to spice up your look. If you still have one of the black coiled chokers from the 90s, you are in business. Chunkier choker styles are also in. Instant flashback to the show-stopping snake choker Naomi Watts wore to this year's Golden Globes.
I have a choker from last season that I bought for fewer than $5 at Rue 21. It is gladiator-inspired and adds a nice touch to a simple outfit.
3. Midi-rings
Rings are another jewelry trend happening now. Midi-rings are still popular and you will start to see more and more stars mixing midi-rings with regular rings. In other words: bring on the bling.
I bought some delicate midi-rings that don't beg for attention. If you are going to wear a lot of rings to keep up with this trend, it is important to keep them simple.
4. Bangles and Cuffs
The last must-have on my list are bangles and cuffs. This trend is broad so get whichever bracelets suit your style. You can do anything from a few Alex and Ani bracelets to a metal cuff. I have different styles stowed away in my closet so I choose based on my outfit.
For example, with a basic t-shirt and jeans, I like to go with a cuff. For a more sophisticated casual look, I'll pick my feathered Alex and Ani.
As always, trends are just guidelines—pick whichever accessories help you to shine in spite of the winter doldrums.
Contact the writer: [email protected]