Avoid packing fails with five fool-proof tips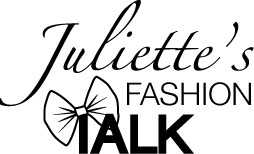 With spring break approaching, some of you might still have the daunting task of packing on your to-do list. And if you are anything like me, "packing" will not be scratched off your list until the very last minute.
I view style as a form of creativity. The way I dress each day is a reflection of what I want to portray to the world. When I am asked to plan what I'd like to express in the way I dress ahead of time, I tend to get overwhelmed.
Through past packing fails, I've learned a few tricks of the trade when it comes to dressing cute on trips. I've come up with a list of packing tips to ensure your suitcase is full of only your most adorable looks for wherever you go this spring break.
1. Pack light! When you have more, you want more. Limit your options to only a few staple items. Remember you are only leaving for a week, not a year. Take out the kitchen sink.
2. Take clothing you know you feel confident in. Do not be tempted to bring a shirt you semi-like; you will regret it. When you travel, you want to be stylish and comfortable and if you are confident you can be both.
3. Do not take up all of your luggage space with a top and bottoms for each new day. If you are going for a week, three bottoms are all you will need. Use the extra space for a backup pair of shoes.
4. Keep a consistent color scheme. If you find yourself packing a lot of black and grey hues, don't throw in a navy blue sweater. Try and make all your clothing go cohesively with one another; it will give you more options.
5. Don't be exclusive to one style. Packing a suitcase full of leggings, doesn't give you a healthy variety of looks and it also screams tourist. Don't be afraid to throw in a dress and/or skirt to mix things up.
I hope these tips make your spring break packing a little more bearable. Just remember, your spring break get-away is all about the experience. The clothes you bring are secondary.
Contact the writer: [email protected]