How to Dress like a Parisian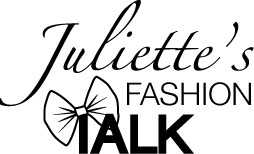 I want to be Parisian—or at the very least, I want to dress like a Parisian. On a recent trip to the City of Lights, I took it upon myself to study the Parisian's way of dressing in order to emulate a Parisian's style back in the states.
What's interesting about the way people dress is Paris is that the majority of French people seem to dress the same. Their everyday style hangs on modern preppy and stays there.
In Paris you walk down the street and see beautiful repetition of clean-cut, orderly looking people. In New York, repetition is nonexistent. Which isn't to say one city is better than the other. I just like continuity and symmetry, especially when dressing—which all depends on personal opinion.
After watching endless strings of Parisians trail the streets I've ingrained their style into my thinking pattern. Here's how to achieve it:
Don't shy away from wearing hats. In Paris, berets and floppy brimmed hats are sold in souvenir shops. They are a staple item, a part of the culture. To wear a hat is one thing, but to wear a hat and own it—that's a whole different story. So work it!
Get your hands on an over sized coat. Parisians layer to keep warm. They do not walk around the city in puffy coats like we do.They dress like models in high fashion, over sized coats. How chic is that?
Wear simplistic, staple pieces. You don't see a lot of designs or extravagant patterns on people. They maintain the Audrey Hepburn, classy black turtleneck look. Maintain an elegant style without going over the top.
Take the natural route. Parisians often look fresh-faced, with natural tresses. There aren't many people with extensions or fake lashes. They enjoy their own looks without trying to enhance them.
Last but certainly not least, be flawless. That's right—Beyonce must have taken a page out of every great Parisian's book. The reason they look so sharp and beautiful without loads of makeup is because they all seem confident and comfortable in their skin.
Best of luck with your Parisian style tips. Always remember, the way to look your best, is to feel your best. I'm sure every fashion forward Parisian knows that!
Contact the writer: [email protected]