Trends With Kens: The Dudes of Comm Arts show off their Fall Fashion


The weather may be getting chilly, but students from the Communication Arts Department are always looking hot. Get inspired by these cozy and comfy looks from these stylish guys.
Alex Weidner, junior digital media major
Weidner describes this look as "Suburban Dad."
"Usually, I flip flop between dressing like a dad and dressing like a rebellious teenager," said Weidner. "Honestly, today I just threw on the first thing I found in my closet."
Weidner said his favorite part about this look is the sweater.
"I don't get to wear it much because it hasn't been the right weather until now. I was about to just grab a jacket but I saw this in my closet and felt like it was just right for today," explained Weidner.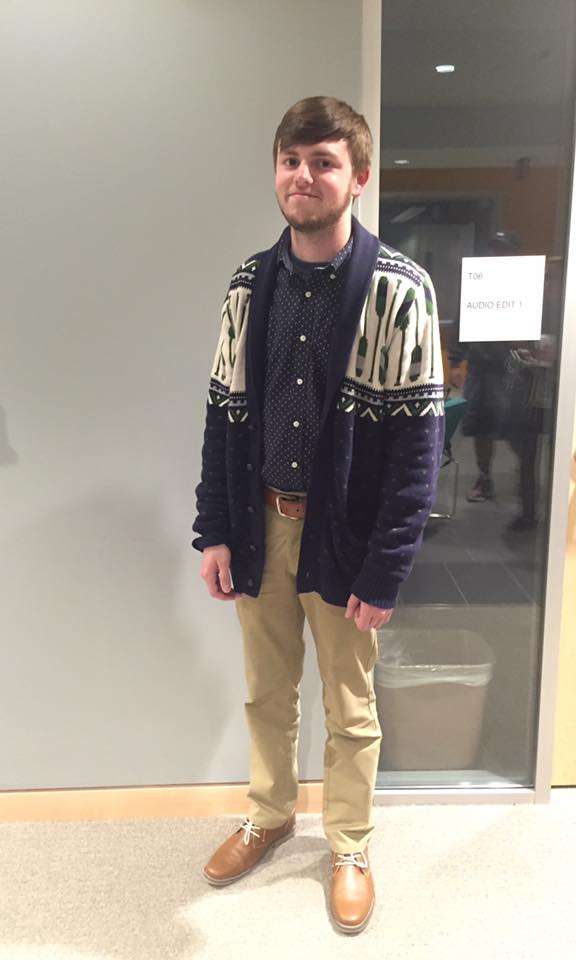 Photo credit/ McKensie Curnow
Daniel Smith, junior broadcast journalism major
During the colder months, Smith enjoys wearing sweaters.
"It gets a little hot in the summer. Then I have to wear polos. Those are kind of like short sleeve sweaters though, so it's cool," said Smith.
Smith said the best part about his outfit are his shoes.
"They're a half size too small, but I like them, so I squeeze," said Smith.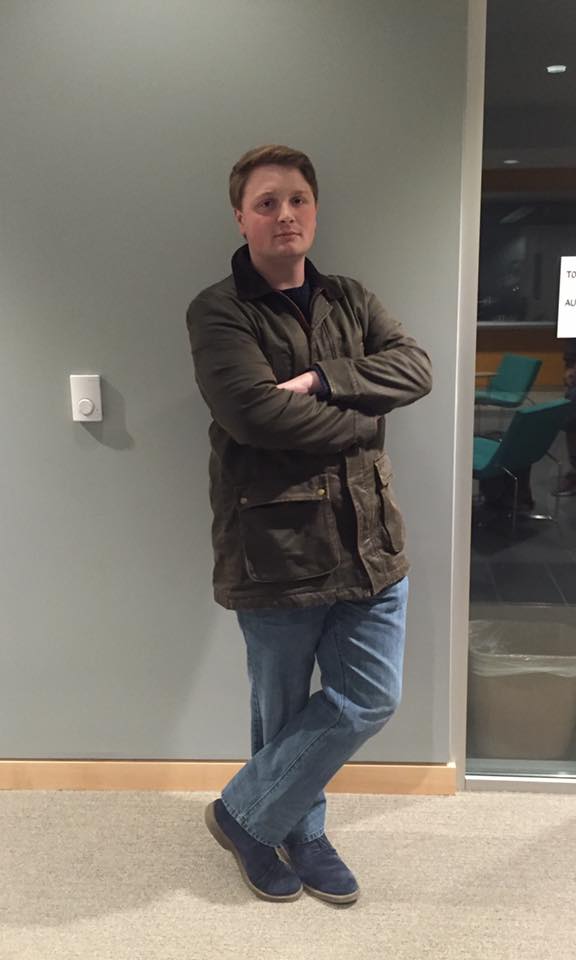 Photo credit/ McKensie Curnow
Terry Thompson, junior broadcast journalism major
Thompson calls his personal style "stylistically minimalistic."
"I like to wear clothes that blend together very well with each other. And not just my clothes, that goes for other aspects of myself," explained Thompson.
Thompson's favorite accessory isn't an article of clothing, but a physical part of himself.
"I really dig my hair. I feel like it's just as much a part of my outfit as my jeans are," said Thompson. "I can also switch up my hairstyle or color whenever I want depending on how I want it to be."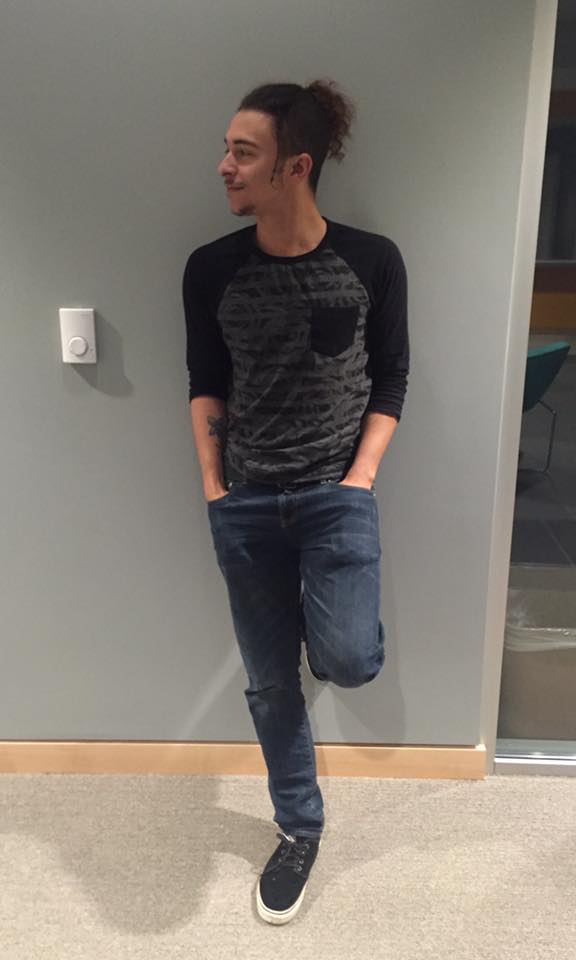 Photo credit/ McKensie Curnow
Zack Bruzgo, senior digital Media major
Bruzgo describes this outfit as "very casual and comfy."
"It's warm on the top, but colorful and cool at the bottom," said Bruzgo.
Bruzgo said his personal style is usually casual with a lot of black and tie dye.
"I like obscure clothing brands and interesting textures and shapes and interesting themes," said Bruzgo.
His favorite part about this outfit are the pink sneakers and funky socks.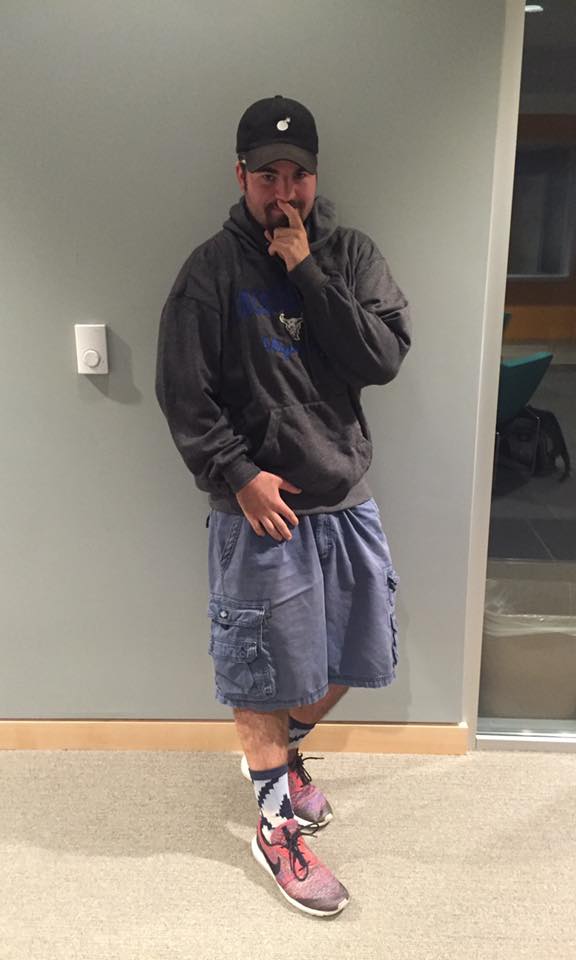 Photo credit/ McKensie Curnow
Contact the writer: [email protected]