The top 10 Super Bowl LVII commercials
Super Bowl commercials are iconic. Some make us laugh, some make us cry, some feature our favorite celebrities. Not to mention, according to CNBC, a 30-second commercial can cost companies up to 7 million dollars, so if they're shelling out that kind of money, they better be good.
As two people who have never really been that interested in sports, watching the commercials during the Super Bowl is sometimes more entertaining than the actual game. It can be hard to pick a favorite, but here are our rankings for the top 10 best Super Bowl LVII commercials.
Note: We are not counting movie trailers or commercials for television shows in our list.
10: McDonalds
Starting off our countdown, we have one of the only fast-food chains to advertise this year. McDonald's had love on the brain with this advertisement-perhaps a play on their slogan "I'm Lovin' It." This commercial features a diverse range of couples describing their significant other's McDonald's order. The theme is especially timely with Valentine's Day coming up this week and nothing says 'I love you' like a 20-piece McNugget! This commercial checks the boxes for sentimental, diverse, and memorable.
9: Popcorners
Following McDonalds is Popcorners, a relatively lesser-known brand in comparison to other big-name snack brands. PopCorners features two iconic television stars Bryan Cranston and Aaron Paul as their respective characters Walter White and Jesse Pinkman from the Emmy-award-winning show "Breaking Bad". The two actors recreated one of the most memorable scenes from the first season of the show. The ad is short and somewhat straight to the point, but because "Breaking Bad" is such a notable and beloved show, this commercial earns a spot on our list.
8: Michelob Ultra
Michelob Ultra pulls out many stops with this "Caddyshack" inspired ad. The commercial features several famous athletes such as tennis superstar Serena Williams, NBA player Jimmy Butler, former NFL quarterback Tony Romo, WNBA player Nneka Ogwumike, professional boxer Canela Alvarez, and soccer star Alex Morgan. In the ad, Serena Williams is golfing against "Succession" actor Brian Cox. Williams is incredibly close to beating Cox but falls ever so slightly short. All of a sudden, a cold Michelob Ultra is cracked open and causes the earth to shake just enough for Williams to sink her shot and win the game. The ad features an equal number of male and female athletes and because they feature athletes from a variety of sports, appeals to a wide audience. It also includes the "Caddyshack" theme song "I'm Alright" by Kenny Loggins, which is easily recognizable and sure to get stuck in your head.
7:Doritos
Doritos must have spent a fortune on celebrity cameos for their commercial. The ad starts with rapper Jack Harlow trading in his rap career for a career in playing the triangle. Starring alongside Harlow is rapper and producer Missy Elliot and a surprise appearance from iconic British singer/songwriter Elton John. The ad encourages fans to "try another angle," a funny "triangle" play on words, and a subtle promotion of Dorito's new "Sweet and Tangy BBQ" flavor. Lots of commercials feature celebrities, but the Elton John surprise twist was exciting and is the reason this commercial falls into our Top 10 list.
6: Ram 1500 Rev
The Ram 1500 REV truck commercial is not your typical car commercial. Instead, the ad is designed to mimic a pharmaceutical ad for "Premature Electrification," a spoof on certain "enhancement" drugs. The commercial features couples talking about the problems they have had with electric vehicles in the past, containing several cheeky innuendos. The couples are talking about their previous vehicles, but it's staged in a way that makes it seem like they are talking about their intimate lives. This is a creative and funny way for Ram to market their new electric trucks.
5: Kia Telluride X-Pro
Kia Telluride X-Pro is helping dads everywhere save the day! This commercial was both action-packed and sentimental as a father nicknamed "Binky Dad" journeys to the end of the earth to retrieve his daughter's forgotten binky. The world follows Binky Dad's adventure as he races home in his Kia. This ad is funny, light-hearted, and demonstrates the lengths a father would go to make his child happy
4: The Farmer's Dog
Who doesn't love a sentimental commercial featuring a dog? The Farmer's Dog tells the story of a chocolate lab, Bear, as he walks through life with his beloved owner. We see scenes where Bear accompanies his person during major life milestones such as growing up, leaving for college, her wedding, and meeting her newborn baby. The message of the commercial is that The Farmer's Dog dog food makes your pets live longer and anyone who has ever had a pet wants them to live as long as they possibly can! This commercial is both heartwarming and relatable, earning it a spot on our list.
3:Google Pixel
`What do a wedding, a family outing, a girls' trip, and a celebrity encounter all have in common? The human instinct is to whip out your phone and snap a picture, but what happens when the photo is blurry or there is a stranger intruding on your shot? Google Pixel tackles these issues in its Super Bowl commercial. Google Pixel combines humor, celebrities (such as Amy Schumer and Doja Cat), and relatable photobombs all to promote the new photo-correcting features of the cell phone's camera. By demonstrating the ease of the erase and unblur features in a lighthearted humorous way, Google taps into everyday moments where their product can save the day.
2: He Gets Us
One of the most talked about campaigns is the Chirstian "He Gets Us" movement. Their first quarter commercial was a montage of young children spreading acts of kindness with the tagline "Jesus didn't want us to act like adults,"a sentimental and heartwarming message of kindness and unity. The second commercial in the fourth quarter has a much more serious tone with photographs from protests and civil unrest with the tagline "Jesus loves the people you hate." Asking audiences to reflect on how we treat others, even those who we see as opposites or enemies. We can't help but wonder if the timing for this second commercial was intentional during such an intense part of the game. We think this is a really important message and is why this commercial comes in second on our list.
And the best commercial goes to….
1: Amazon
Amazon decided to spin a classic narrative of the beloved family dog with their commercial. The first act of the commercial starts with a montage of sweet family moments with the dog but then turns as the family leaves during the day and the dog acts out, destroying everything in sight. This montage is followed by the family searching on Amazon for a dog crate assumingly for the misbehaving dog. The commercial ends with the family introducing the crate to the dog and as they open the crate a little puppy runs out. With a plot twist and a heartwarming ending, Amazon reminds us that sometimes, all we need is a friend.
Contact the writers: [email protected], [email protected]
About the Contributors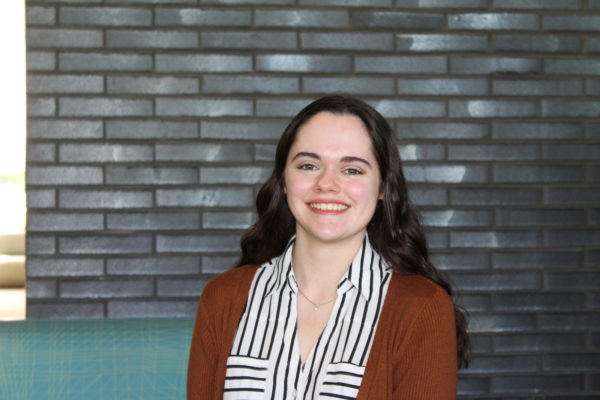 Madeline Adams, Editor in Chief
Madeline Adams is a junior multimedia communications major and is the Editor in Chief for The Wood Word. She is a DJ for Marywood's own, VMFM 91.7, and...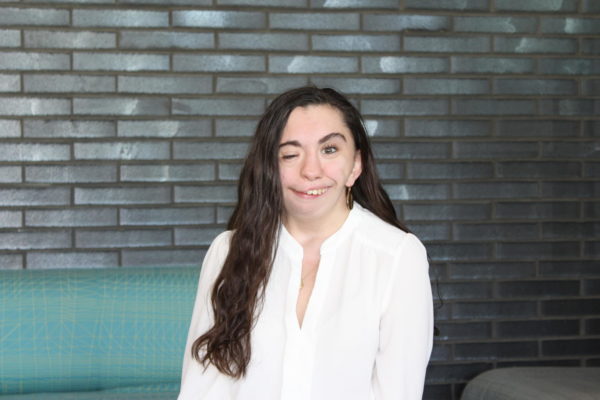 Elizabeth Adams, Managing Editor
Elizabeth Adams is a junior, Multi Communications major and the Managing Editor for The Wood Word. In addition to being an active member in the communications...