String of assaults near U of S causes concern on campus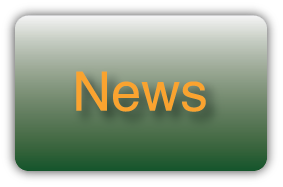 Throughout February, Marywood students received a number of timely advisories from The University of Scranton.
Over the course of three weeks, four University students as well as a non-student were stopped with an attempted assault in Scranton.
The advisories started coming in on Feb. 9, when a timely advisory was sent out to students and faculty from Chief of Campus Safety, Mike Finegan, reporting that at 2:20 a.m., a University of Scranton student was stopped at knife point at the corner of Vine Street and Taylor Avenue.
The next advisory came on Feb. 16, when a male student reported being mugged by a large male on Mulberry Street.
According to Stan Zygmunt, director of news and media relations for the University of Scranton, the Mulberry street incident was a false report.
The next advisory came the following day, Feb. 17, when a female University student reported being grabbed by a male and pushed up against a building.
The last advisory was sent on Feb. 22 when a group of two students and one non-student was stopped by two men with hand guns. According to the advisory, once university police showed up, the suspects fled down Taylor Avenue.
Zygmunt explained that the university sends out advisories when situations create a potential threat to students and faculty.
"[We] send [the advisories] out automatically to Marywood from the University," Zygmunt said.
According to Finegan, the University of Scranton has always sent advisories to Marywood.
"[We have] a good working relationship with them," Finegan explained.
Because some Marywood students live close to the University of Scranton, as soon as an advisory comes in from the University of Scranton, Finegan forwards them to students as well as faculty and staff.
Finegan also said that this was an increase of activity in the past month. He said that much of the activity usually happens over the course of a year, not just a month.
"[It's been] a bad couple of weeks," Finegan explained. He said the University's director of Public Safety always does a "good job getting the word out in a timely manner."
Finegan reminded students and faculty to walk in groups, avoid secluded areas, and always be safe.