Thefts prompt tighter security in PAC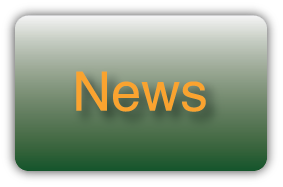 New security measures have been added to the Sette LaVerghetta Center for the Performing Arts  in response to recent thefts. Three Mac computers were stolen from the PAC Mac lab this past September.
Paul Sevensky, co-director of advertising and public relations program and assistant professor of communication arts, said, "Computers are always a target, and security is always an issue."
The Office of Information Technology (OIT) replaced the three computers over the winter break, before students returned for the Spring 2014 semester and just in time for the upcoming classes. Along with the new computers, many security features appeared in the Performing Arts Center.
AnchorPads, which are metal boxes, have been attached to the bases of each computer, securing them to the tables. Chief of Campus Safety, Michael Finegan, said the entire building has been rekeyed, including the entrance doors to the building, the office doors, as well as the Mac lab entrance.
"You can only swipe into the building and go to your office. That's it. There's no master keys anymore. We're the only department that has a master key," said Finegan.
Finegan also added that the Safety Department installed proximity readers, so students and staff can swipe their ID's for access into the building and access into the Mac lab, which is then logged for Campus Safety's reference in case of future theft.
The new measures haven't solved all of the problems, though, according to Finegan.
 "We still have an issue with people propping doors open, which sort of defeats the whole purpose," said Finegan.
If students and staff close and lock the doors when entering and exiting any doorway that is protected with proximity readers, theft and break-ins should be drastically reduced.
Since the new security features have been installed, Rob Smith, a junior communication arts major, said he is feeling hopeful.
"I think it will definitely discourage people from stealing them again," said Smith. "It's inconvenient, but at least it's like a deterrent for further theft."
Dr. Michael Mirabito, chairperson of the communication arts department, said he is feeling hopeful that the new security measures will reduce, if not eliminate, the number of thefts in the building.
"It is a proactive step forward," said Mirabito.