New positions created to improve student acedemic success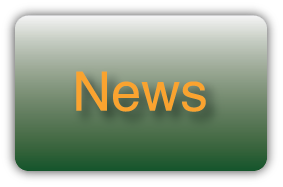 As the fall 2014 semester commenced, several administrators were appointed to newly formed positions. With the retirement of Dr. Raymond Heath, the Vice President for Student Life, a new integrated model was initiated, which brings together both academic and student life.
"I believe in continuous quality improvement and to do that you have to keep assessing," said Sr. Anne Munley, I.H.M., Ph.D., president of Marywood University. "It's always around the question of 'How do you use your resources in the best way for the common good?'"
Since 2008, Ann Boland-Chase served as the Vice President of Enrollment Management. With her newly appointed position of Vice President for Enrollment Services and Student Success and with a strong sense of student achievement, Boland-Chase will provide both undergraduate and graduate students with academic assistance.
Similarly, Meghan Cruciani was promoted to Assistant Vice President for Student Success, where she will supervise offices in support of student academic success. Prior to her new position, Cruciani was the Director of Academic Success.
Resources provided to students vary depending on one's needs. Career and veteran services, retention and advising, peer tutoring, writing centers, assistive technology, and disability services are only some of the resources that are readily available for students to use.
Dr. Amy Paciej-Woodruff was appointed Assistant Vice President for Student Life. In this position, Paciej-Woodruff will be responsible for assisting in student development while promoting positive student encouragement.In her position, Paciej-Woodruff is responsible for assisting students outside of the classroom while developing and coordinating policies to promote a positive experience.
"My whole job and the philosophy behind my profession is to work with college students and help them understand student development theory and provide students with the experience and atmosphere where they can learn and grow," said Paciej-Woodruff.
Prior to this position, Paciej-Woodruff served as the Dean of Students since 2007. As the Dean of Students, she was responsible for identifying student resources, resolving issues, and thoroughly understanding both policies and procedures.
Lastly, Dr. Kathleen Ruthkosky also took on a new position with the start of the 2014-2015 academic year. Since 2011, she servedas the Director of Learning Outcomes Assessment and Accreditation.
However, this semester, Ruthkosky was appointed Associate Vice President for Planning and Institutional Effectiveness. As such, she is now responsible for leading student learning assessments and overseeing the accreditation process."I think [these positions] are an integrated model, and I believe in that kind of service where you're pulling together around what you're really here for," said Sr. Anne. "We have been here for student success for almost 100 years."