VisionWalk raising money to fight blindness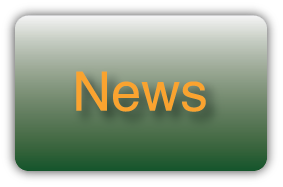 Some things, like disabilities, know no boundaries. That's why Dean Terri Peters will be heading to New Jersey this weekend to participate in a Vision Walk.

The New Jersey VisionWalk is a 5K walk that will be held on April 25 in Oak Ridge, N.J. Dr. Peters, dean of the Reap College of Education and Human Development, is looking for students who would be interested in participating in the VisionWalk.
"I'm legally blind. My vision has gotten progressively worse," said Peters. "I know how important the VisionWalk is for getting us to where we need to be."
According tofightblindness.org, VisionWalks are held throughout the country and have raised more than $35 million to fund research.
Peters said all money raised from the walk directly benefits the Foundation Fighting Blindness.
"You'll see a lot of people with service dogs and canes because half the people who walk are blind or visually impaired," said Peters.
To date, Peters and his family have participated in four VisionWalks.
"Our goal for this New Jersey VisionWalk is to raise $50,000. We would love to get 250 or more people at the event," said Katie Van Benschoten, the northeast events director for the Fighting Blindness foundation.
Tom Martucci, walk chair for the New Jersey VisionWalk, has a personal connection to the foundation.
"The walk is very meaningful. I have a 22-year-old son that was diagnosed with retinitis pigmentosa. Right now, there is no cure," said Martucci.
According to Peters, Marywood students who want to help the Foundation Fighting Blindness can attend the New Jersey VisionWalk or create fundraisers.
"Some folks do dining in the dark where you get a restaurant involved and everybody who goes has to eat blindfolded," said Peters. "If anybody wanted to do something like that, it would be great. That would be a really cool thing for a student group to do."
Students interested in attending the New Jersey VisionWalk or creating a fundraiser for the Foundation Fighting Blindness can contact Peters at [email protected].
Contact the writer: [email protected]