NEWS BRIEF: Faculty Senate and board members discuss future, administration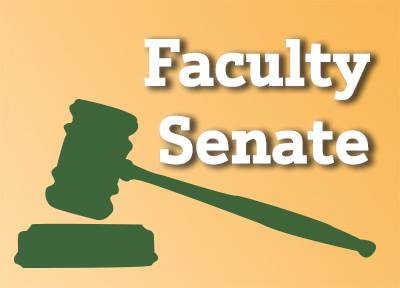 Marywood's Faculty Senate met on Friday, Jan. 29 in the Comerford Theatre. Joining them were Dr. Ann Henry, chair of the board of trustees, and board member Dick Kane.
According to Henry and Kane, Marywood may soon see the effects of two administration changes, specifically regarding the positions of vice president of business affairs and treasurer and vice president of academic affairs.
"Joe Garvey's term is up June 30," Henry said. "And Dr. Levine is going to go back to the faculty July 1."
According to Henry, the search to replace Levine in his post as vice president of academic affairs, with the post itself being replaced with that of a provost has not begun.
According to Kane, it is unclear whether Garvey's term will be renewed under the new president.
"Typically what would happen is the president would be hired, and the president would hire their executive cabinet," Kane said. "So whatever open positions are there would be deferred to the president."
Faculty Senate Vice President Dr. David Palmiter said that the board members seemed "optimistic" about the future of Marywood.
"The trustees reaffirmed the priority of shared governance [and] the thorough and careful review of the stresses the university is currently under," Palmiter said.
Palmiter said that the trustees pointed to the recent listing of Marywood as fourth best university in the country for health programs to show that Marywood will be able to play on the national stage.
When asked if he shares the board members' optimism for the university, Palmiter simply answered, "I do."
Contact the writer:
@PKernanTWW