BREAKING NEWS: Police apprehend armed suspect on campus
Campus Safety evacuated the Center for Natural and Health Sciences around 3:45 p.m. Wednesday afternoon after learning of a situation involving a weapon on campus.
President Sr. Mary Persico, IHM, Ed.D., said that Campus Safety immediately contacted the police to handle the incident. She also said that local authorities were on site within minutes and apprehended the suspect before the situation could escalate.
The following E2 Campus Alert was sent at 4:11 p.m., after the situation was successfully resolved.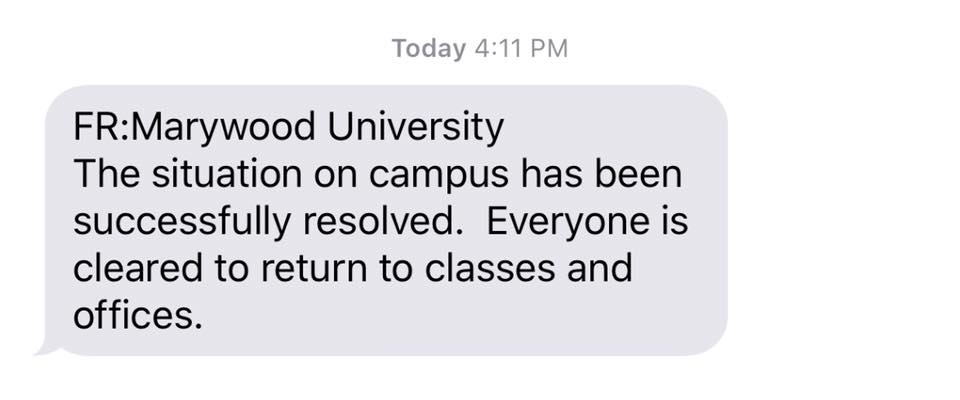 The university did not send an alert while the situation was active. Persico said it happened "so quickly we didn't have a chance to get the E2 Campus Alert out, and that's a good thing."
According to two officers near the scene, there were "no shots fired, the [suspect] is in custody and the situation is under control."
Students were able to return to the Center for Natural and Health Sciences after 4:07 p.m.
The suspect's vehicle, a black Toyota pickup, was searched in the upper pit parking lot behind Loughran Hall. Students and community members were advised by police to stay away from the area.
Campus Safety declined to comment on the situation and said that The Wood Word can talk to the Campus Safety chief tomorrow after the situation is completely resolved.
Persico said administration "will make sure [they] have all kinds of protocols in place should this happen again," and that everyone will know what policies to follow.
"There is a protocol in place for anything that is injurious to campus," said Persico.
Marywood policy currently states that "deadly weapons and fireworks may not be brought onto property owned or controlled by Marywood University." Only sworn law enforcement officers and on-duty United States Armed Forces members are exempt from this policy.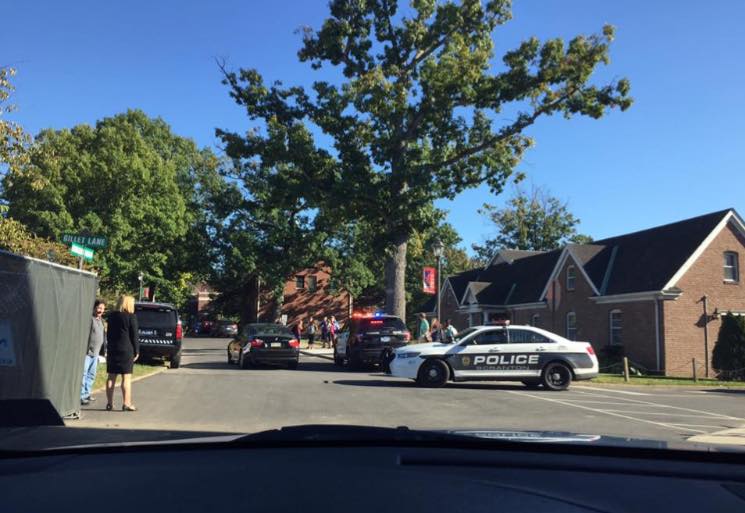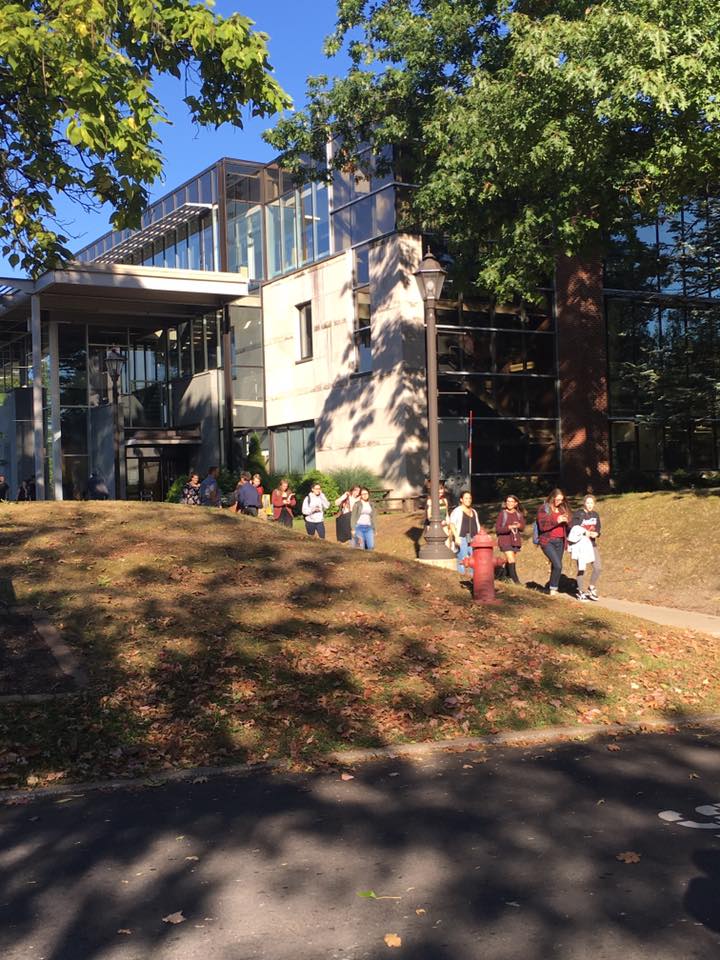 At 5:55 p.m., Vice President for Enrollment Services and Student Success Ann Boland-Chase sent an email to students briefly detailing the situation. It read:
"Today at Marywood University, it was reported that there was a person on campus with a weapon. Campus safety was notified and alerted Scranton and Dunmore Police. Local police responded to campus and quickly contained the individual without incident."
Dunmore Police Department is still investigating the situation. The suspect's identity is yet to be disclosed.
Check back with The Wood Word for updates.
Anne Zukowski, Jessica Bonacci, Dylan Wright, Manfid Duran, Bethany Wade, Kaitlyn O'Meara, Briana Ryan and Alex Weidner contributed to this report.
Contact the writer: [email protected]
Correction: A previous version of this article stated Marywood President Sr. Mary Persico said there is no protocol in place to handle a situation with an armed student, which upon review was discovered to be an incorrect statement.
__________________________________________________________
UPDATE: According to WNEP, the suspect will be arraigned tonight, on charges of terrorist threats and simple assault.
__________________________________________________________
UPDATE: "There was an arrest made in regards to the incident that occurred at Marywood University today," Lackawanna County District Attorney Shane Scanlon told The Wood Word.
Dean of Students Ross Novak sent an email informing students that the Counseling Center would remain open from 7 to 9 p.m. in light of the day's events.
__________________________________________________________
STORY UPDATE: Armed suspect has been identified as Alex Barowski, 28 of Archbald. Barowski has been imprisoned and will be facing charges.