Exterior window broken in Learning Commons
An unknown cause damaged an exterior window in the Learning Commons.
A Campus Safety officer reported the broken window to Mike Finegan, chief of Campus Safety, around 2:45 a.m. on Sept. 29.
Finegan said that campus security has no lead as to how the break happened.
"The report came in when one of [the officers] was making his rounds," Finegan said. "We don't have a clue what caused this."
Desirée McCabe, a senior history major, said that she was glad it wasn't as bad as it could have been.
"I'm just glad there was no glass on the sidewalk," McCabe said. "Someone could have gotten hurt."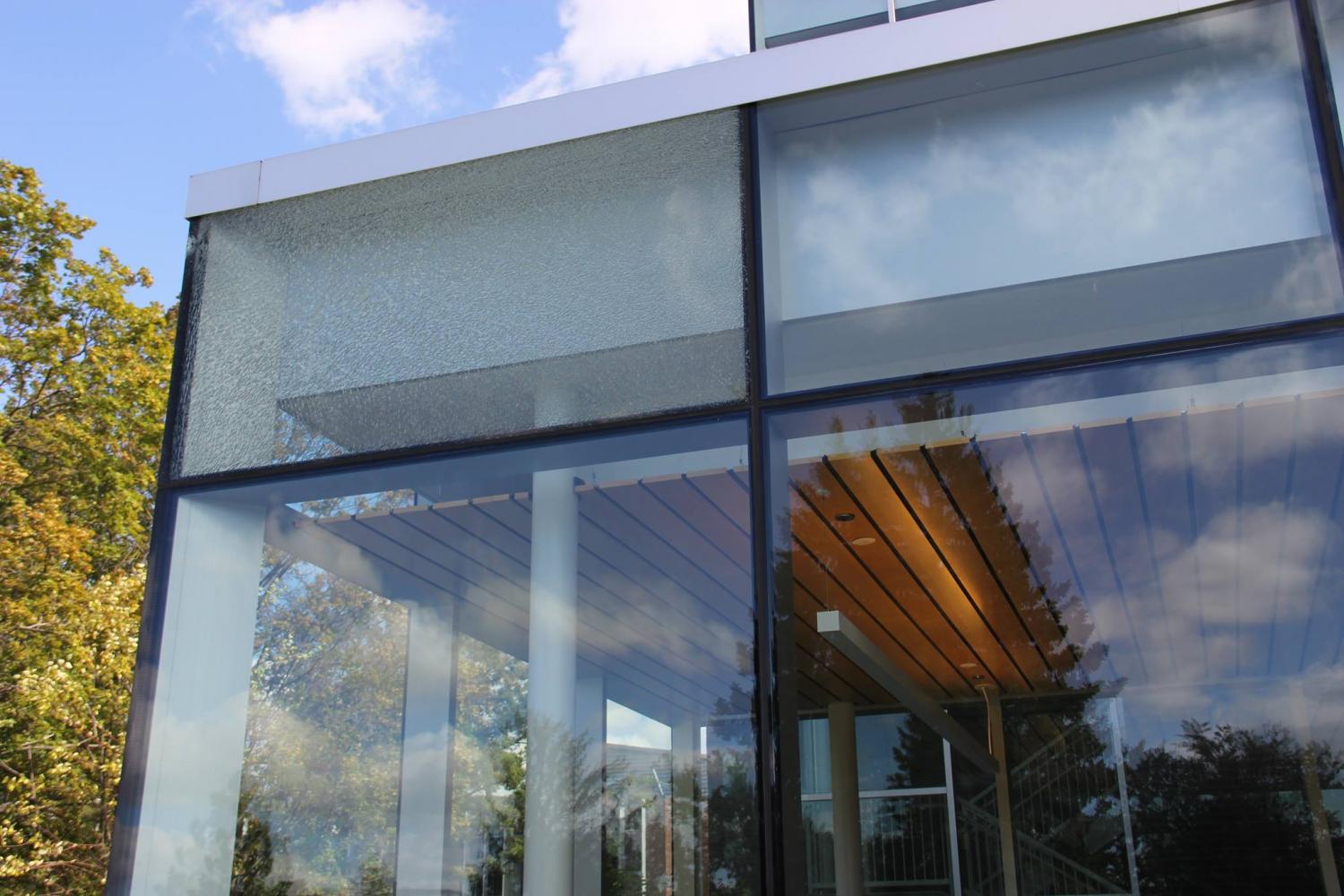 Photo credit/ Erin Yeager
Finegan also said that because of the material of the glass, it may be expensive to fix.
As of the time of this article's publication, there has been no attempt to repair the broken glass, according to Finegan.
Contact the writer: [email protected]