Marywood holds active shooter presentation and drill
The Marywood community is preparing for a worst-case scenario.
Marywood University partnered with local law enforcement to hold an active shooter presentation and drill on Monday, Dec. 18.
Nearly 100 people including faculty, staff, administrators and students participated in the day's events.
Lackawanna County SWAT team commander Jim Decker led a two-hour presentation which provided tips and videos on how to react during an active shooter situation.
Decker outlined steps individuals can take to increase survival in a potentially life-threatening scenario.
One of the first videos Decker played was from the Advanced Law Enforcement Rapid Response Training (ALERRT) Program at Texas State University.
Watch the full video uploaded to YouTube by the ALERRT Center here:

Decker also reviewed several active shooter incidents in history such as Columbine High School, Sandy Hook Elementary and Virginia Tech.
He fielded questions from the audience throughout the presentation and also gave some advice for the many students who couldn't attend the event due to winter break.
"If you see something that's suspicious or you see somebody that doesn't belong, maybe you should report it and have it investigated just to make sure everything is okay," Decker said.
Marywood President Sr. Mary Persico, IHM, Ed. D, attended the presentation and said it was beneficial.
"I think people paid attention to him. We all learned something from it," said Persico.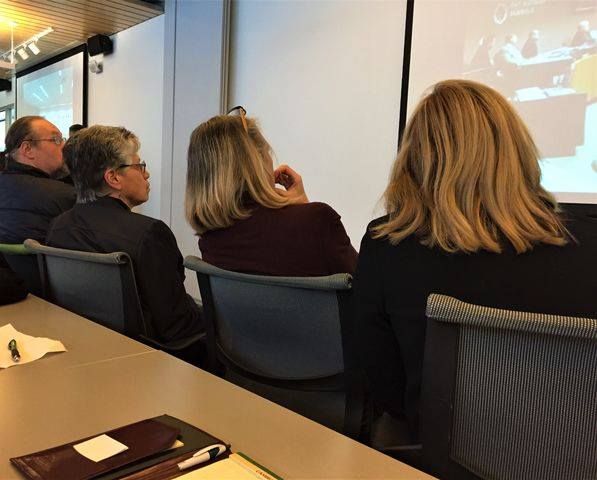 In reference to the incident involving 28-year-old Marywood student Alex Barowski whom police arrested on Oct. 4 after another student reported that he had a weapon, Persico said people must act on their own and cannot always be dependent on another person.
"In the incident that happened here, the campus complaint was 'I didn't know what to do.' The message we got today over and over again was 'this is up to you,'" said Persico.
Persico said each person must take personal responsibility on how to act in a situation.
"It's not that we aren't going to help people and it's not that we don't have emergency practices in place but we are going to emphasize that these are the things you need to do and this is how you can help yourself," said Perisco.
Chief of Campus Safety Michael Pasqualicchio spoke about the current protocols while also fielding questions.
One of the topics brought to attention was campus safety officers potentially carrying guns in the future and what the current regional and national trends are regarding armed campus safety officers at colleges and universities.
Persico said the university will look into it.
"I was interested in learning today that so many other campuses have adopted that practice of carrying," Persico continued. "So, we're going to look at the trends. We're going to weigh the pros and cons based on all of the information we have."
Pasqualicchio said he will go along with the university's decision.
"Whatever they decide, I'm for. We just have to see how we can do it and manage it within our university," said Pasqualicchio.
Soon after the presentation concluded, the active shooter drill began.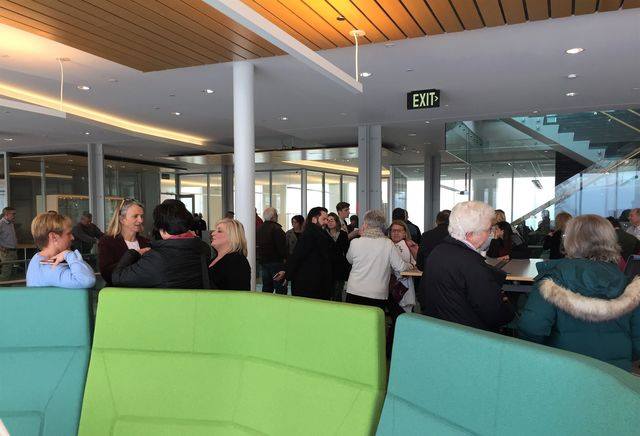 The shooter entered the front doors of the Learning Commons and began firing off blank rounds which echoed throughout the building.
The drill lasted just over three minutes and was a success, according to Pasqualicchio.
"I'm very proud of everybody's response of getting out of the proper exits. The person playing the active shooter said he only ran into a half dozen people out of the 90 who participated," said Pasqualicchio.
Decker said local authorities will be working with Marywood to hold similar presentations and drills next semester.
"We plan to work with the university to have a full scale drill with police responders, fire, and emergency medical services in the future," said Decker.
Both Persico and Pasqualicchio confirmed those comments.
Contact the writer: [email protected]
Twitter: @JohnFerraroTWW