Marywood helps out Saudi students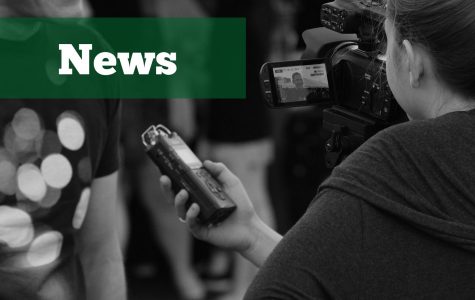 Thousands of Saudi students are now unable to continue their studies in Canada because of a dispute between the two nations, so Marywood stepped in to help.
In August, the Saudi Arabian government arrested several female activists, including Samar Badawi. Badawi's brother Raif, has been detained since 2012. Raif Badawi's wife and children were made Canadian citizens earlier this year.
This dispute eventually led to both countries cutting off virtually all ties with one another. Saudi Arabia has called back all of its sponsored students studying in Canada.
Marywood's International Admissions Counselor Haley Cheetham said the university is doing all it can to help the displaced students.
Since the fall 2018 semester had already started, the university offered a mid-semester start to Intensive English Program to the Saudi students.
"This option is for students to remain sharp in their English reading, writing, speaking and listening skills before the start of the spring semester," said Cheetham.
Cheetham recently went to India and the United Arab Emirates to recruit new students there as well.
Marywood will accept applications for the spring semester and transfer as many credits from Canadian institutions as possible.
Yousf Almoumin, Student Government Association international and multicultural affairs representative, said this initiative will have a positive effect on the campus community.
"We're hoping that this will help to increase diversity on campus," said Almoumin.
Contact the writer: [email protected]