NEWS BRIEF: Clean up begins on campus after storm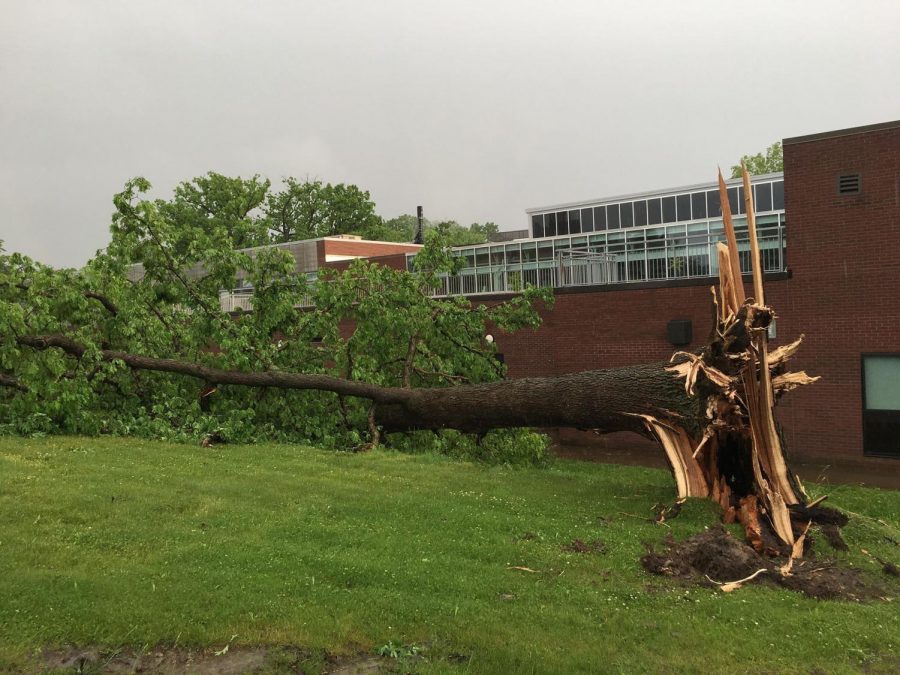 Parts of Northeastern Pennsylvania were damaged on Tuesday when a storm traveled though. In the storm's path was Marywood University.
According to Director of Buildings and Grounds Wendy Yankelitis, the storm caused two large trees on campus to be knocked down. The first tree, located behind the Marywood arch, had damaged sections removed.
"We hoped we could save the remainder of the tree but looking at it yesterday that is not the case," said Yankelitis.
Yankelitis said the remainder of the tree should be removed in the upcoming weeks. The second tree, located behind the School of Architecture, has been completely removed.
Contact the writer: [email protected]
Twitter: @BrianaRyanTWW
About the Contributor
Briana Ryan, News Editor
Briana is a Junior Multimedia Journalism major with dual minors in English Writing and Business and is the News Editor for The Wood Word. Outside of The...