Ann Boland-Chase returns for the Fall 2021 semester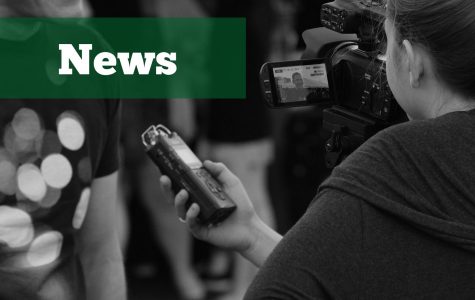 Ann Boland-Chase, Marywood University's Vice President for Enrollment Management and Student Services was asked to postpone her retirement and step back into her position at the beginning of the fall 2021 semester.
Boland-Chase was set to retire in August before the start of the 2021-2022 academic year. However, she returned to her role when the university was unsuccessful in finding her replacement by July.
"The search for the Vice President for Enrollment Management and Student Services has resumed, and I'm confident that someone will assume the position in January," said Boland-Chase.
She is currently staying on in a part-time capacity while the search for her successor continues.
Boland-Chase, a Marywood graduate, started her career in 1979 in the Office of Admissions.
"I'm committed to Marywood University and the mission and values of the institution, and if I can assist at this time, I'm happy to do so," said Boland-Chase.
According to the employment posting on Marywood's website, the university is getting assistance from Hyatt-Fennell, an executive search firm that helps universities and organizations across the nation fill job listings.
The employment posting also states all applications will be "highly confidential."
Hyatt-Fennell's website lists the job opening as "In Progress," as opposed to having a deadline next to it like similar openings do.
Members of the search committee were unable to comment due to a binding confidentiality agreement.
The search for the Vice President for Enrollment Management and Student Services position only started up again during the week of Sept. 6, said Robyn Krukovitz, Marywood's Executive Assistant to the President.
"Once the search committee narrows down the candidates, they will be brought to campus. This information will be shared with all of the campus at that time," said Krukovitz.
Contact the writer: [email protected]
About the Contributor
Cheyenne Amick, News Editor
Cheyenne is a multimedia journalism student who enjoys investigative reporting and is the News Editor for The Wood Word. She also is the secretary for...