Marywood University progresses towards becoming a Hispanic-serving institution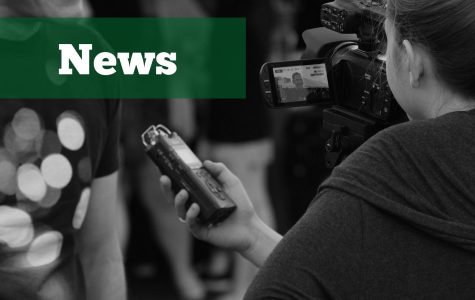 As the young Hispanic population continues to grow, Marywood seeks ways to put higher education within its reach.
Marywood is working on becoming a Hispanic-serving institution, resulting in a designated task force focused on understanding the local Hispanic community, on forming connections and to integrate these insights into making campus a place where Hispanics feel they belong.
Hispanics are the largest and fastest growing minority group in the United States, according to a 2003 report by the U.S. Census Bureau. But Dr. Ann Cerminaro-Costanzi, associate professor of Spanish and Italian studies and a member of Marywood's task force, said roughly only 7% of Marywood's total student population is Latinx.
"The young population coming up are more prepared or more encouraged to go to university as first generations," said Cerminaro-Costanzi.
Integrating the Hispanic community into Marywood's campus life would offer these individuals a tremendous opportunity to get a quality education and help them become role models, leaders and community activists, according to Cerminaro-Constanzi.
"There is a sense of commitment in enrolling, serving, educating and empowering Latino, Latinx, Hispanic students from the Scranton community," explained Dr. Josh Deckman, a fellow task force and faculty member with expertise in Latin America, Caribbean and Latino studies.
Higher education would help Hispanics overcome generations-old poverty and discrimination by offering them a chance to rise in the ever-growing economy.
Marywood's goal is to show Hispanics they belong in a community that responds to their values, history and traditions with understanding. This will be a community aimed to embrace and cherish not just Latinx peoples, but people of all ethnicities keeping their unique individuality and best interests in mind, according to the task force.
"For non-Latino or Latinx students, [such a community] offers a window into a new world, into a new culture," added Deckman.
Becoming a Hispanic-serving institution will further Marywood's mission of educating those who are underserved and who may have lower education and income levels.
The Hispanic population can in turn enrich the community with its presence, as well as deepen campus social life and experience. Marywood aims to encourage unique cultures rather than overlook them.
"Marywood's goal is to understand who the community is, what are their needs, how to reach a community like this and how to integrate and celebrate them," explained Cerminaro-Costanzi.
To achieve this, Maywood is looking into helping the Hispanic community with scholarships and other financial support, said Deckman. Students are able to take courses and even minor in cultural studies that include a variety of Latinx cultural backgrounds and ethnicities. Marywood's Latinx students will have the unique opportunity to take classes that focus on their own ethnicity and culture, celebrating and paying respect to their ancestry.
"Marywood aims to show Latinx students that they belong in this community. Their histories matter here at Marywood," he said.
There is no exact time frame as to when Marywood will be a fully-functioning Hispanic-serving institution, but upcoming meetings of Marywood staff may begin to set milestones in order to achieve this goal.
Contact the writer: [email protected]
About the Contributor
Amanda Morgan, Arts and Entertainment Editor
Amanda Morgan is a senior here at Marywood full of aspirations, double majoring in English Writing and English Literature, as well as pursuing her master's...