Marywood prepares for looming "enrollment cliff"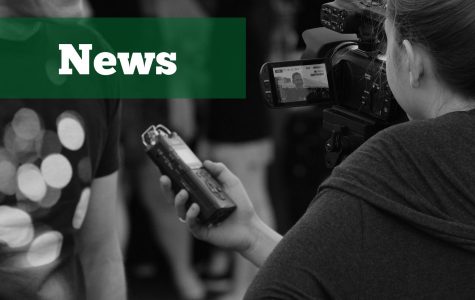 Having reached National College Decision Day this past weekend, colleges and universities have a better idea of the strength of their Fall 2022 incoming class.
But for many higher ed administrators, their eyes are on Fall 2026, when the long-projected "enrollment cliff" will strike.
The enrollment cliff is a reduction in the number of high school graduates available to enroll in secondary education beginning in 2026.
As a result of the 2008 housing crisis and subsequent recession, the enrollment cliff reflects birth rates in the United States, which dropped in the decade following that recession.
Early projections for the decline from The CPA Journal estimated that the incoming college population would decrease by 15% between 2025 and 2029.
In the years since the recession, enrollment nationwide has decreased each year. In 2020, birth rates in the United States were at the lowest point since 1980, according to the CDC, suggesting that another enrollment cliff may be coming in 18 years.
However, conclusions from the data vary.
Projections for exactly how steep the enrollment cliff will be depend on a variety of factors, including tuition costs, the exclusion of nontraditional student enrollment and the as-yet uncalculated impact of the COVID-19 pandemic. Location is also a factor, since schools in the northeast are projected to see sharper drops in enrollment, according to economist Nathan Grawe. There are more colleges and universities in the northeast that will have to compete for student enrollment and are at risk for closure or consolidation.
Provost Dr. Christina Clark has been following projections for the enrollment cliff closely to strategize plans for the university and thinks the university will prepare accordingly to minimize the effect of the cliff.
"These are just projections, they're not predictions. We're still trying to track what's going to happen. It's pretty clear that there is a drop in the numbers of traditional college-aged students. Right now, every university is focused on strategies to ensure that they can enroll the students that they need to enroll," said Clark.
Clark explained one such strategy is to focus on local high schools, since generally most students enroll in college within a two-hour radius from home. Another strategy is retention of existing students, which includes introducing new programs and expanding access to Marywood education. The most important strategy for the university is to be vigilant about the data, and to prepare for all scenarios, she added.
"There are things we can do to adapt to this decline in population. It's something to be aware of, to be proactive about, and to be aware of the different data that people are using. It's important to be, without panic, matter-of-factly developing in ways that will ensure that Marywood will stay strong, while being true to our mission to empower students," said Clark.
Vice President for Enrollment Management and Student Services Robert Piurowski countered fears of a severe impact on Marywood. He explained that the pandemic opened a door for a larger, nontraditional student population, and that move may balance the decline in incoming, traditional first year students directly from high school.
In addition, Piurowski said his office is focused on creating a well-rounded student experience to preemptively counteract any enrollment cliff.
"It's being able to create this awesome student experience, and that's not just on the academic side of the house, it's on the student life side of the house as well. We find that the more students are engaged on campus, the more likely they are to stay and have a great experience. We want to create 'home' at Marywood," said Piurowski.
Like Clark, Piurowski emphasized the importance of developing what's already available on campus to be more appealing to incoming students. With the COVID-19 pandemic in decline and restrictions being lifted, the opportunity to bring in new cohorts, create international partnerships with global colleges and universities and explore online offerings are all subjects being seriously considered by Marywood's administration.
"If we know that there's going to be an enrollment cliff, what can we do [is] to sustain our enrollment both internally and externally without making tremendous investments financially. It's about looking at creative ways that we offer our programs and asking if we can grow existing programs without jeopardizing the quality of that experience," said Piurowski.
Another potential bright spot in the looming enrollment cliff is the increased diversity projected to emerge in the next decade. Hispanic enrollment in particular is expected to increase 26% between 2015 and 2026, according to the National Center for Education Statistics. This increase in Hispanic enrollment at post-secondary institutions coincides with Marywood's effort to become a Hispanic serving institute, as part of the strategic plan through 2025.
"We're going to have to embrace that the traditional, coming-out-of-high-school student is going to shift. I would also say that our demographics are going to shift. We know that the Hispanic and Latino population is the fastest growing in the United States and we want to make sure that we are hearing those students, that those students can see themselves at a place like Marywood," said Piurowski.
With all these anticipated changes occurring in a relatively short time period, and in the near future, they pose a significant challenge. University administrators like Clark feel confident that Marywood can press on with the strategies they are cultivating.
"It's an exciting time to be alive, to be in higher ed, and to be a student, but it also has all the stresses of a transformational time," said Clark.
Contact the writer: [email protected]