Commencement to return to Mohegan Sun Arena
The Hooding Ceremony returned on campus at the Center for Athletics and Wellness.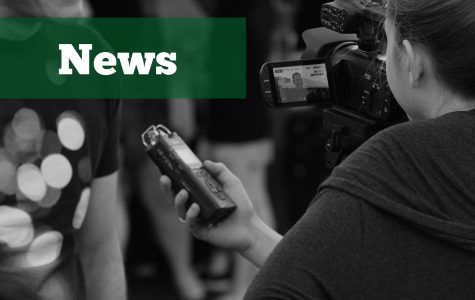 After two years of irregular graduation ceremonies, Marywood University will have its 2022 commencement at the Mohegan Sun Arena, signaling a return to normal.
In 2020, Marywood's graduation went virtual due to the COVID-19 pandemic, and in 2021 it consisted of three different ceremonies—one for each college.
The university signs a one-year renewable contract with the arena in. Due to the pandemic, the arena was notified that an in-person ceremony would not be possible and Marywood requested that the already signed contract be reinstated for this upcoming commencement season.
The ceremony will once again be at the arena since there is no place on campus that can accommodate one large ceremony. While last year's events were well-received, logistical issues like weather and parking, explained John Coval, the executive director of conferences at Marywood, make a regular on-campus ceremony unsustainable.
"Though you miss that connection, there are so many disadvantages to being on campus," said Coval.
This year, the class of 2022 will stand together on Saturday, May 14 at 1 p.m. Hooding will be held on Friday, May 13 at Marywood's on-campus Insalaco Arena.
"It is different going back to the arena. But being back at the arena, the Class of 2022 gets to celebrate with their peers on all levels and their family and friends," said Coval.
As for COVID-19 protocols, Coval explained that the university and Mohegan Sun Arena are following the current guidelines of the PA Department of Health and the Center for Disease Control (CDC).
This means masking is recommended but not required. Without a limitation on attendance, the Mohegan Sun Arena requests that unvaccinated individuals wear a mask. Any changes made prior to the ceremony will be forwarded to graduates and their families by email as soon as that information is available.
"Things [COVID-19 guidelines] may change, but we're hoping things remain the way they are so we can get through commencement and allow things to be as celebratory as we can," stated Coval.
Contact the Writer: [email protected]
About the Contributor
Cheyenne Amick, News Editor
Cheyenne is a multimedia journalism student who enjoys investigative reporting and is the News Editor for The Wood Word. She also is the secretary for...