The O'Neill Healthy Families Center expansion begins
Expansion to the O'Neill Healthy Families Center is underway
The O'Neill Healthy Families Center (HFC) is undergoing further expansion. The HFC, constructed in 2002, completed its most recent renovation in 2019 to create space for the Respiratory Therapy program.
The HFC houses the Physician Assistant, Nutrition & Dietetics and Respiratory Therapy programs along with the environmental chamber for the Exercise Science program. The Exercise Science program and lab are housed next door in the Athletics Center. The new 19,000 sq. ft. expansion plan will create more room for classrooms and labs for the Physician Assistant (PA) program. In addition, the expansion will allow the Nursing program to relocate from the Center for Natural and Healthy Sciences, placing all the Health Sciences programs in one location.
Vice President of Operations Wendy Yankelitis explained this expansion is part of a larger plan to create space and opportunities for students studying Health Sciences.
"This [the expansion] is the last piece of the puzzle, so to speak, for creating a health and wellness hub on campus," said Yankelitis.
Interim Dean of the College of Health and Human Services Shelby Yeager explained the collaborative and academic benefits of the expansion.
"The students and faculty will better be able to collaborate and form partnerships, share diverse perspectives and develop different initiatives that they might not have been aware of in the past. There will be spaces designed for students to be able to study together," said Yeager.
Yeager added the expansion will also provide more opportunities for students to learn more about other healthcare-related fields.
"The students are better able to meet other students and understand the roles of various healthcare providers who will eventually be part of the healthcare team when taking care of patients," she said.
The architect for the project is Hemmler & Camayd and the construction manager is Sordoni Construction. The renovation is expected to be completed in May 2024.
Contact the Writer: [email protected]
About the Contributor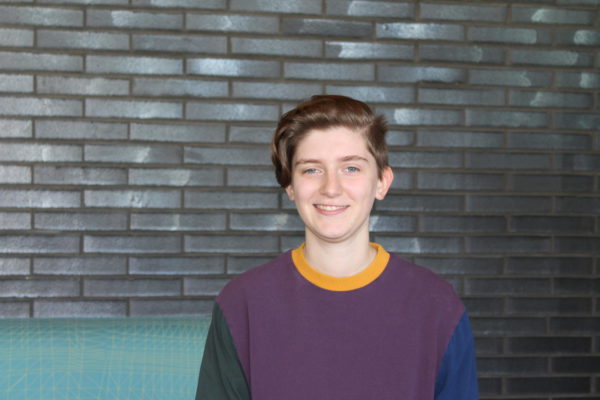 Sabrina Resuta, Graphics Editor
Sabrina Resuta is a junior graphic design major and the lead designer for the Wood Word. Sabrina is also a part of Zeta Omicron, Marywood's art honor...