Obama and McCain Battle for MU's Vote: Five Students Cast Their Ballot Early
Photos and Story by Kim Del Valle
Staff Writer
Although the election is a few weeks away, The Wood Word was able to find a few students who are ready to cast their ballots. Here, five students tell whom he or she will vote for in the Presidential elections. Whether for Barack Obama or John McCain, each student expresses their candidate's strengths and why they dislike their opponent.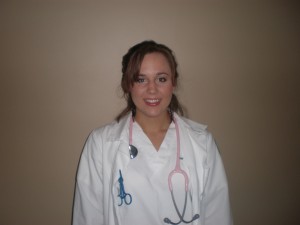 Nursing student Rachel Miller will have McCain on her ballot for his ideas and need for reform. Miller, class of 2009, likes the Republican candidate's military experience as well as his views on the war and how he's not going to bring troops home. She also reveres McCain for being a Prisoner of War for five years. Miller is also fond of his wife, who is a humanitarian. She said when the McCains work together they get things done. Miller wouldn't want Obama as president because she feels he doesn't have experience.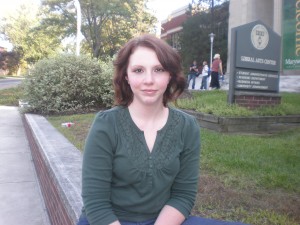 Junior Julia Hawley believes McCain will bring change to the White House. She sees the Republican candidate keeping morality strong in the country. This English Education major favors McCain's idea of putting the best skilled teachers in school as well as putting more money in public, voucher, and charter schools. Hawley views McCain as having more experience and will bring better change than Obama.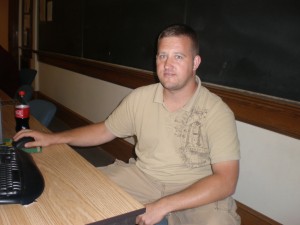 Chris Gaidos' ballot will have Obama's name on it in the election this November. This sophomore majoring in Digital Media & Broadcasting supports the senator from Illinois' proposal for the middle class. Gaidos has an older brother in the military and will be sent to Afghanistan later this year. He believes Obama has a better plan to get troops out than McCain.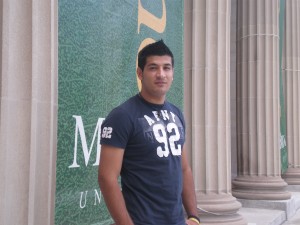 Freshman Ahmad Wasal, of the Physician Assistant program, wants a difference in America in which he believes Obama can deliver. Wasal believes Obama is going to be the next John F. Kennedy, because they're close in age and was liked by everyone. Wasal favors the health care plan Obama has for the middle class because it would really help. Wasal said he wouldn't want McCain to be president, as he doesn't want another Bush or war.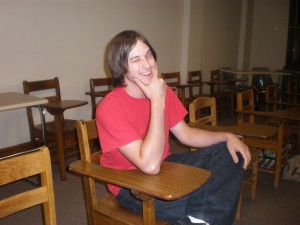 There are a handful of students, who will vote in the general elections, who have not yet made their decision. One of these is Graphic Design major Chris Maza from the class of 2009. Maza feels neither candidate is appealing or persuades him. Although the senior is registered Democrat, Maza is leaning towards Republican because he respects McCain's loyalty while he was a P.O.W. He thinks the youth would identify more with Obama because he is more liberal.