Electronics Extraordinaire: 'Tis the season to buy gadgets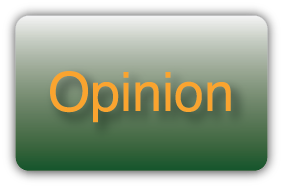 Here we are again friends, another Christmas season. Time to empty our wallets and stuff our stockings. Along with tidings of comfort and joy come a plethora of high-end gadgets sure to make an appearance under trees this year.
The first thing atop any tech lover's list this year will be one of the new gaming consoles from Sony or Microsoft. A new console generation only comes around twice in a decade so this is a special treat. However, trying to get a hold of one of these systems will be more than a challenge, except for those speedy few who snatched a pre-order in time. Online vendors and big box stores are already sold out of these systems.
Amazon, Best Buy, GameStop, and Toys R Us are sold out of the PS4. Sony reported selling one million units of its PlayStation 4 within the first 24 hours of its release. According to PCMAG, a Target employee with the username Drew C. tweeted that their store sold its entire stock of the system in only "45 minutes."
Don't fret if the latest gaming console seems out of grasp. There are plenty of other tech treasures to snag this season. Apple released a brand new iPad lineup on Oct. 23. Its flagship 10-inch model has been slimmed down and given a speed boost, while the iPad mini now has the high-def "retina display" of its big brother.
Apple's main rival, Google, also has some lovely android devices sure to find their way under trees. The latest iteration of Samsung's phablet, the Galaxy Note 3, packs a larger high-def screen and more advanced 13 mega-pixel camera. The Korean giant's hometown competitor, LG, is making waves with its new flagship phone, the G2, which puts the volume rocker and shutter button on the spine of the phone to improve ergonomics.
It looks like more Americans will be too busy hovering over new tablets or immersed in a next generation virtual world to roast chestnuts on an open fire this year.