EDITORIAL: Kindness Week: Drag Queens may be different, but they deserve respect and kindness
In honor of the Marywood Media Group and Courageously Kind Podcast's first-ever Kindness Week, we want to encourage you to show kindness to everyone, even if they are different from you.
Marywood Activities Council (MAC) announced via Instagram on March 9 that they would be hosting a drag show on April 20 at the Scranton Jewish Community Center, featuring famous Drag Queen and Marywood alumni, Mrs. Kasha Davis. The unkind backlash arrived shortly after, right on cue.
Just hours after the show was announced, MAC representatives turned off the comment section to shut down unkind comments. Certain comments implied that drag opposed Catholic values.
The post included how drag connects to Marywood's core values and answered some frequently asked questions about drag.
Sometimes people are critical, or downright hateful, of things they don't understand. In addition to the announcement post, MAC has been sharing posts about the history of drag shows and the show's star, Mrs. Kasha Davis.
MAC also shared how the show connects to Marywood's core values.
These values include:
Catholic Identity: the pursuit of truth, goodness, beauty, justice and the common good within the context of the Catholic faith tradition and in dialogue and service with persons of diverse faiths and worldviews.
Respect: Honoring the uniqueness and dignity of each human person; demonstrating ethical and just interactions; and caring for the earth and all creation through a commitment to sustainability
Empowerment: Access to education that enables all to achieve their full potential to live as conscientious citizens in a pluralistic society
Service: A commitment to promoting social responsibility which fosters community engagement to meet real needs
Excellence: Manifesting Marywood University's pursuit of the highest level of achievement in support of "Sanctitas, Scientia, Sanitas" (Holiness, Knowledge, Health)
Not everyone is familiar with drag, or with what goes on at a drag show, but MAC did a great job at providing resources to anyone who may have questions or concerns about the show.
A drag queen is defined as a man who dresses in women's clothes and performs before an audience. This concept can be dated back to Shakespearean times when women were not allowed to perform, men would dress and perform feminine roles.
In modern times, drag queens are typically cis-gendered men who wear feminine clothing and makeup, and their performances can range from singing and dancing, to stand-up comedy.
This is not the first time that Marywood has hosted a drag show. The most recent drag show took place in 2019 and also starred Mrs. Kasha Davis. In addition to that show, the Marywood Music Therapy club holds an annual fundraiser called "Mr. Marywood," where male students have the opportunity to dress in ballgowns/other formal evening attire, in addition to participating in talent, trivia, and relay race segments. The event took place in March and was well-attended. This event contains elements that are very similar to drag. However, that event did not receive any backlash, despite also being advertised via Instagram.
Drag performers are regularly met with disrespect and even hatred. An article posted by Euronews.com highlights the harassment and abuse that drag performers are often subjected to. The article explains that sometimes performances are even canceled due to concerns over the safety and wellbeing of the performers. Mrs. Kasha Davis regularly advocates for kindness and positivity, a lesson we all need to be reminded of from time to time.
It's okay to be unfamiliar with something. It's okay to have never seen or experienced a drag show before, but before assumptions are made, it's important to experience things with an open mind and an open heart. There is no excuse for disrespect and hatred. Everyone is deserving of kindness and empathy.
Guest tickets for the event are currently sold out but students can still reserve a spot for free.
The show begins at 8 p.m. with features from Marywood students and Bingo hosted by Mrs. Kasha Davis at 9 p.m..
About the Contributor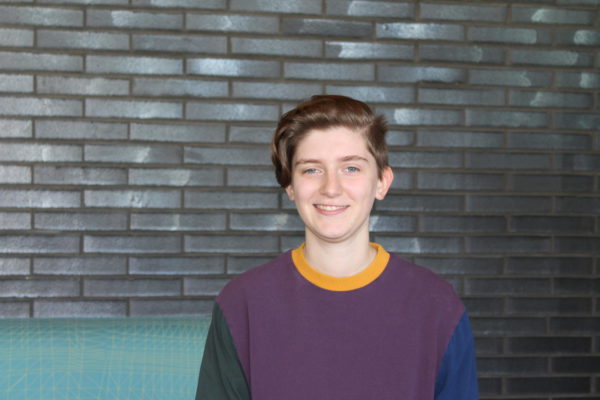 Sabrina Resuta, Graphics Editor
Sabrina Resuta is a junior graphic design major and the lead designer for the Wood Word. Sabrina is also a part of Zeta Omicron, Marywood's art honor...