PACER SPORTS REPORT: Women's lacrosse snaps streak; men's tennis searches for first victory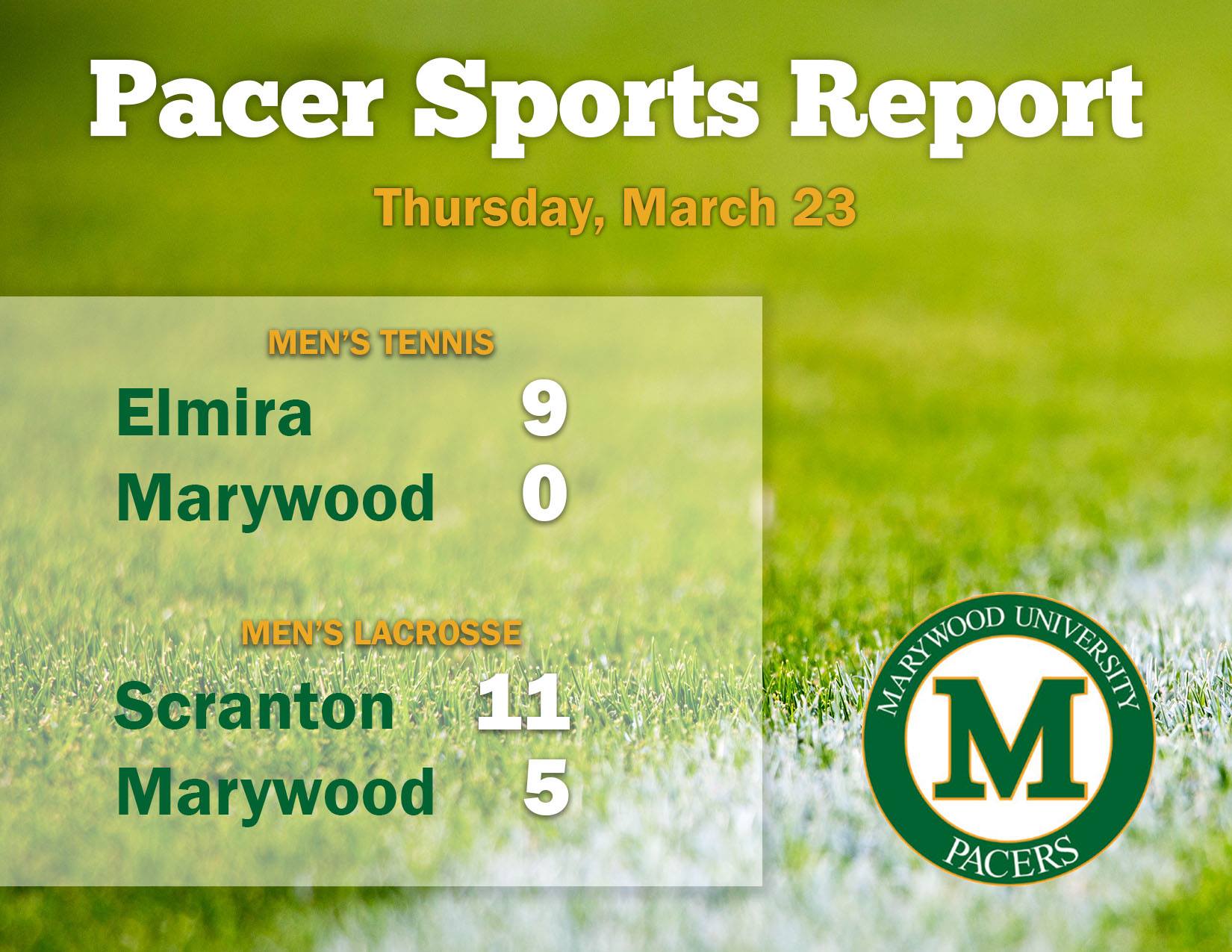 Graphic credit/ Katlynn Whitaker
Men's Tennis
Elmira College v. Marywood University
In the first match since last October, men's tennis looked to shake off the rust against Elmira.
However, the Soaring Eagles dominated the match from start to finish, handing Marywood a third-straight shutout loss to open the season, according to marywoodpacers.com.
In one singles, Elmira's Theo Tran topped Marywood freshman Steven Price 6-3, 6-0. Fellow Pacer freshman Brendan O'Rourke got swept in three singles.
Senior captain Bryon Scholl fell to the Soaring Eagles' Anthony Colavito 6-1, 6-1 in two singles. Elmira swept the rest of the matches in singles competition.
In one, two and three doubles, Elmira took all of the matches 8-2.
This defeat, along with earlier losses to Drew University and the University of Scranton, were non-conference matches and will not hurt the team for playoff seeding.
Marywood now enters a crucial stretch of seven Colonial States Athletic Conference (CSAC) matches until the end of the regular season.
Men's Lacrosse
University of Scranton v. Marywood University
After a five-day layoff, men's lacrosse was back at it hosting the Royals. Unfortunately for the Pacers, they received the "Royal treatment.''
Marywood went scoreless in the first half as the Royals' defense held the Pacers to just five shots. Meanwhile, the Royals rattled off five goals on 22 shots.
It was more of the same in the second half for Marywood, though they did strike first. With a little over three minutes gone in the third, junior attacker Matt Casto broke the ice with his 11th goal of the season.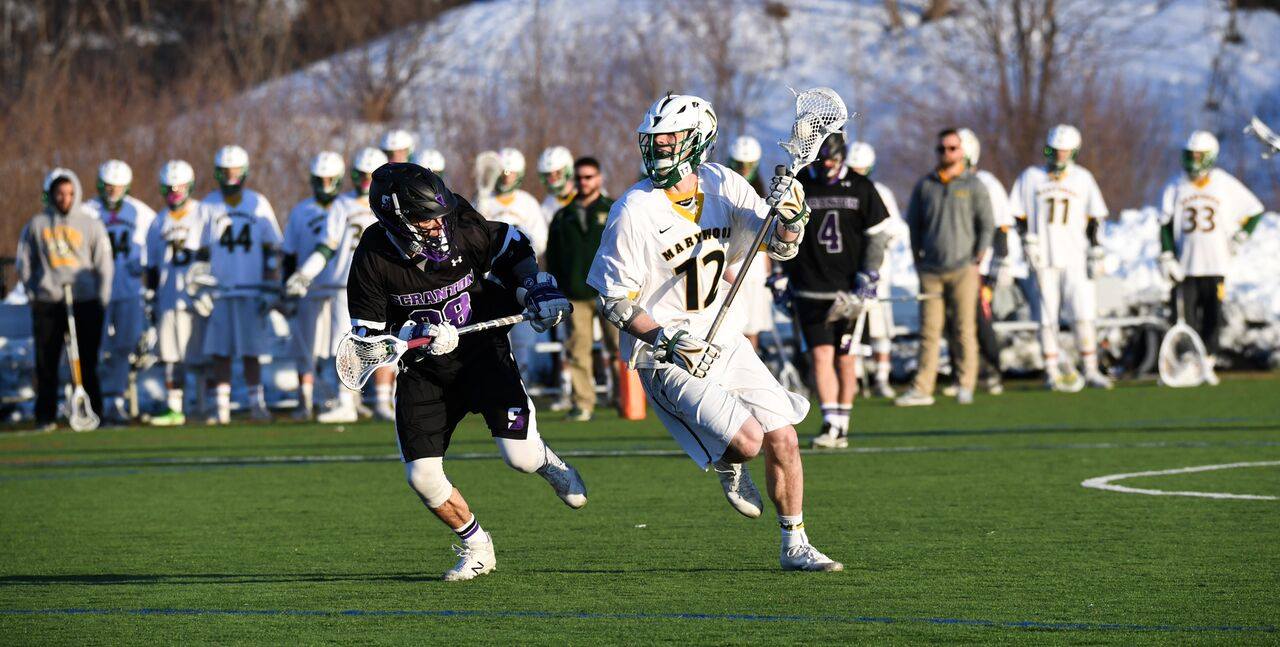 However, the Royals' Connor Kirkwood answered with two straight goals (12, 13) to give Scranton command of the game.
Marywood scored the last three goals of the game courtesy of sophomore midfielder Luke Shedler, junior midfielder Austin Maylor and freshman attacker Zach Vaughan, but it wasn't enough to erase a nine-goal deficit.
The Pacers rebounded with a 13-10 win at Neumann University this past Saturday and will travel to King's College on March 29 at 7 p.m.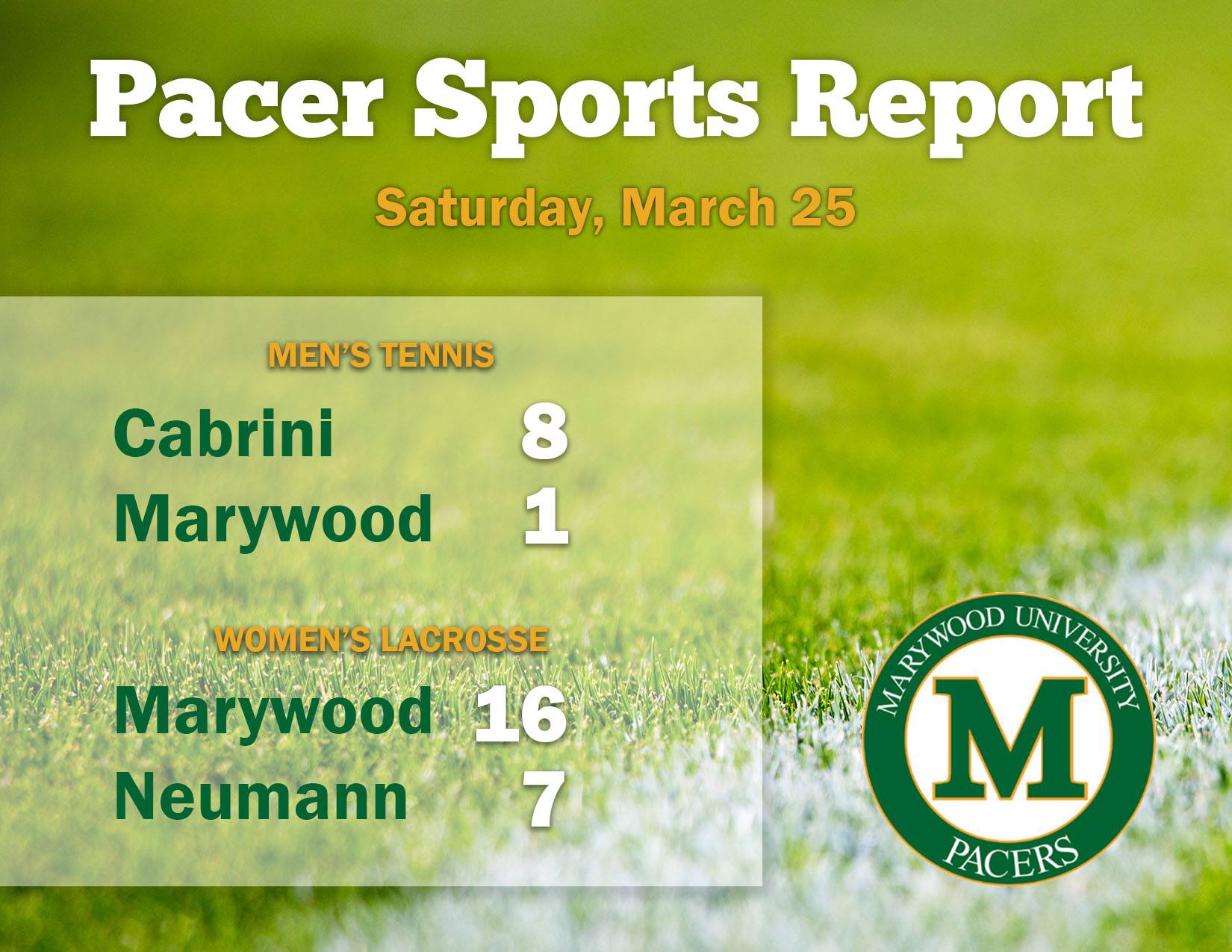 Graphic credit/ Katlynn Whitaker
Women's Lacrosse
Marywood University v. Neumann University
It has been nearly five years since Marywood women's lacrosse last topped Neumann University. The Pacers snapped that streak on Saturday.
Senior goalkeeper Lauren Smith had a strong performance with 12 saves, which tied her second-highest total for the season.
The Pacers' offense was clicking as well.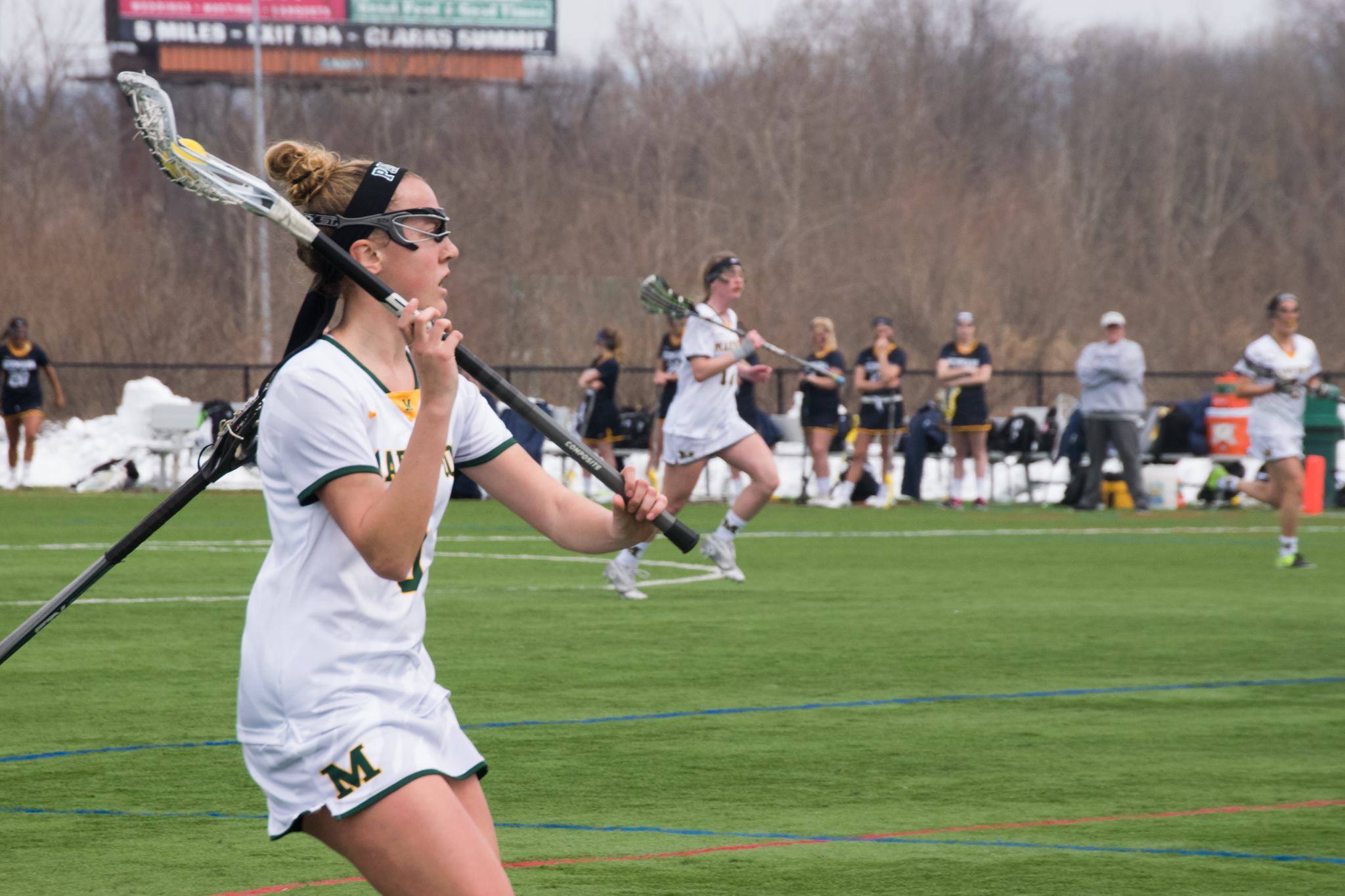 Junior attacker Katrina Kelly also had a big day scoring twice while dishing three assists. Sophomore attacker Ashley Valway flipped Kelly's numbers, scoring three goals with two assists.
The Pacers scoring in bulk pushed them over the top, as the team started the contest with four straight goals.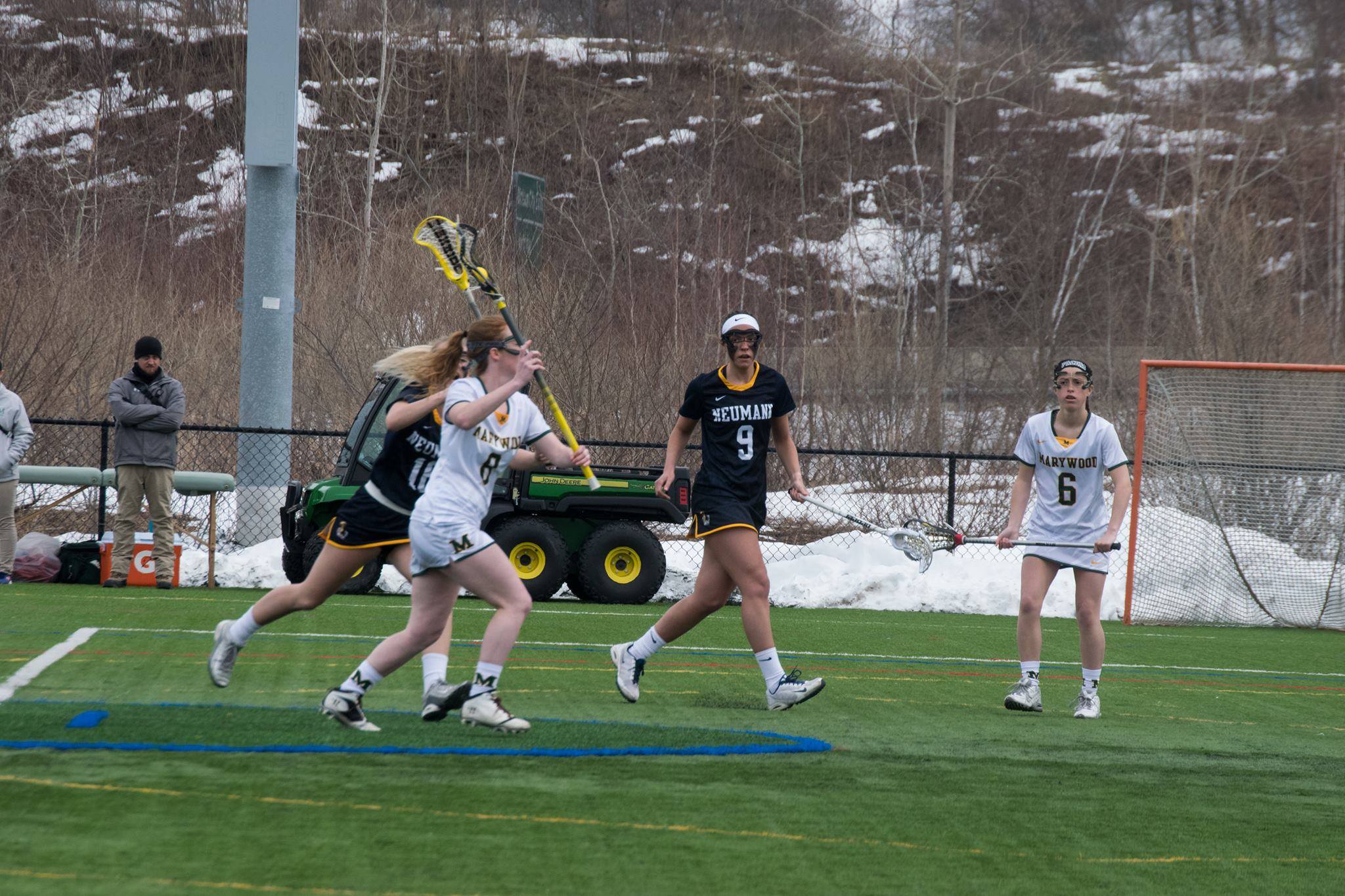 Senior midfielder Natalie Burke scored a hat trick in a 50-second span later in the first half, while junior attacker Sam Bussinelli followed suit in the second period, completing her hat trick in less than five minutes.
Marywood outshot Neumann 37 to 25 for the game and had nine more ground balls.
With the win, the Pacers improved to 4-4 on the season with a 1-1 conference record. Marywood travels to Keystone College on March 29.
Men's Tennis
Cabrini University v. Marywood University
Men's tennis continued to look for its first win of the season, but conference foe Cabrini Cavaliers had other plans.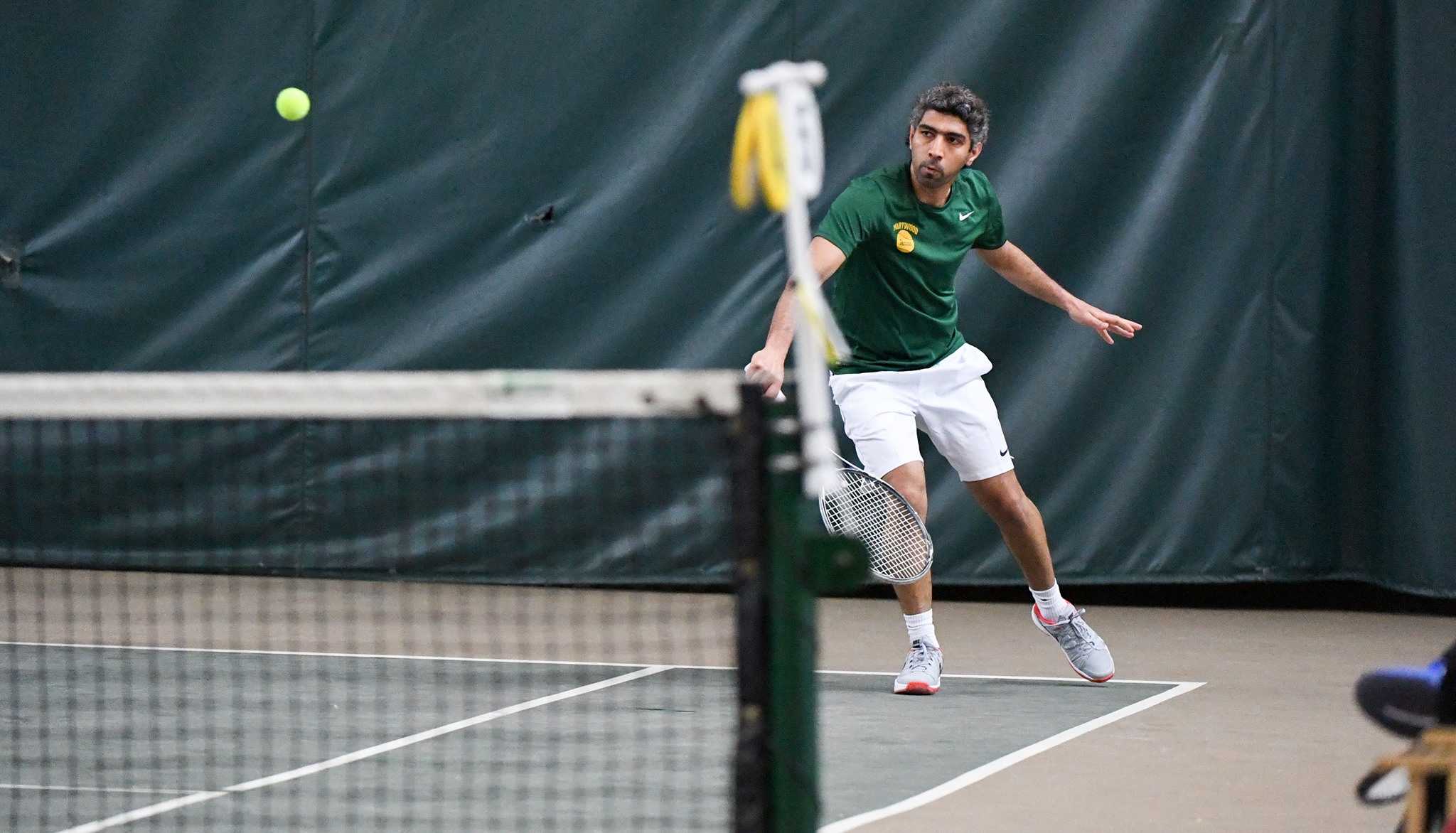 Marywood's only point came from junior Ahmed AlOreif at one singles. AlOreif defeated Cabrini's Alijah Broadnax 6-1, 6-2.
The Cavaliers took control from that point as many of their players dominated the rest of the matches.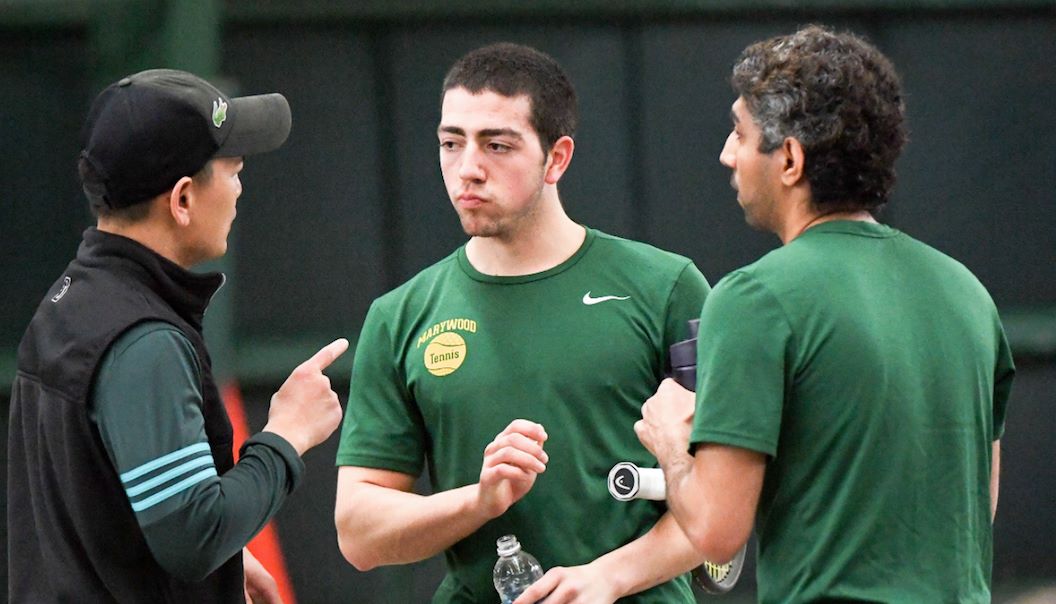 The only tight match happened at one doubles, as AlOreif teamed up with senior Bryon Scholl. AlOreif and Scholl battled hard, but fell 5-8.
Marywood hopes to find its winning ways as the team travels to Keystone College for another conference match on March 29.
Contact the writer: [email protected]
Twitter: @JohnFerraroTWW