Commentary: 2023 MLB Preseason Power Rankings (21-25)
All win totals are from Sports Illustrated as of Feb. 13.
25. Detroit​​ Tigers (Over/Under 69.5 Wins)
Since 2014, the Detroit Tigers have been on a downward trajectory, finishing only one season with a winning record. The Tigers finished their 2022 campaign with just 66 victories. Detroit is rebuilding, with a healthy herd of prospects on the horizon.
Detroit wasn't overly active this offseason. The Tigers opted that depth was their best bet, sending reliever Gregory Soto to Philadelphia for young, developing big leaguers Donny Sands, Nick Maton and Matt Vierling. Detroit continued to add depth, signing veteran starters Matthew Boyd and Michael Lorenzen on one-year deals, strengthening a rotation that was decimated by injuries last season.
Detroit's young core is an exciting one. Once they develop more, they could run the AL Central. Along with Maton, Sands and Vierling, the Tigers have Spencer Torkelson, the number four prospect in baseball leading up to last season. Torkelson struggled in his first year, but Detroit hopes he can return to his usual form. In the outfield, Detroit has a pair of solid lefty bats, with Riley Greene and Akil Baddoo seeming to be a staple of the Detroit outfield for years to come. Starters Matt Manning and Tarik Skubal look to become the one-two punch at the top of the Detroit rotation. As for veteran presence, future Hall of Famer Miguel Cabrera continues to be a mentor to younger players, while Javier Baez looks to bounce back from a down year in his debut season in the Motor City.
Detroit isn't ready to contend, but the team they have now could surprise a lot of people. If the younger players reach their full potential, Detroit could be in the postseason within the next few years.
Team MVP: Javier Baez
Team Cy Young: Matt Manning
Team Rookie of the Year: Donny Sands
Record: 67-95
24. Cincinnati Reds (Over/Under 64.5 Wins)
Last season, the Reds were devastated with injuries, with core lineup pieces such as franchise legend Joey Votto and reigning NL Rookie of the Year Jonathan India both missing large portions of the season, while not producing when they were playing. Catcher Tyler Stephenson had a terrific season, albeit for only 50 games, due to numerous injuries. The injuries to key players led to only a 62-win campaign.
Cincinnati wasn't the most active team this offseason, yet made a few solid acquisitions. The Reds traded with their division mates, the Pittsburgh Pirates, to acquire shortstop Kevin Newman. Following the trade, the Reds reunited with catcher Curt Casali, who spent three years with the ball club. Lastly, Cincinnati added outfielder and first baseman Wil Myers.
Hoping the new acquisitions will prove valuable, along with Stephenson, Votto and India staying healthy, Cincinnati could improve over last season. They are also looking to see if rookie infielder Spencer Steer can take over an everyday position at third base. On the pitching side, Cincinnati hopes that young starters Hunter Greene and Nick Lodolo can build off of their impressive showing last season, to formulate a lethal one-two punch in the rotation.
Cincinnati isn't expected to do much this year, but they sit in the worst division in baseball. It wouldn't be completely out of this world to see Cincinnati shock many baseball fans. However, I don't believe that will be the case.
Team MVP: Tyler Stephenson
Team Cy Young: Hunter Greene
Team Rookie of the Year: Spencer Steer
Record: 70-92
23. Miami Marlins (Over/Under 74.5 Wins)
Apart from their playoff berth in the COVID-shortened 2020 MLB season, the Marlins haven't been a successful franchise since they were the Florida Marlins. Their last winning campaign came in 2009. But Miami has a few key stars who could help right the ship.
Starting pitcher Sandy Alcantara has been the ace of this Marlins franchise for a few years now, being a workhorse who led MLB in complete games (6), batters faced (886) and innings (228.2). His carrying of the Marlins pitching staff led to his second All-Star appearance and a Cy Young Award. Jazz Chisholm, their second baseman turned center fielder, is one of the most exciting young talents in baseball. With his radiant hair, home run celebrations and now his presence on the cover of MLB The Show 23, Chisholm is a vibrant player. Apart from all the extracurriculars, Chisholm is a star in the making, putting together an All-Star season, despite only appearing in 60 games.
Miami acquired key pieces to fill some of the holes in its roster. With Chisholm moving to the outfield, Miami has a new middle infield tandem. Newly-acquired infielders Luis Arraez and Jean Segura will be Miami's double play duo. Arraez led the American League in batting average last season, while Segura was a pivotal part of the Phillies' World Series run in 2022. To bolster the pitching staff, Miami signed starter Johnny Cueto, while trading for relievers Matt Barnes and A.J. Puk.
Every season, Miami seems to be the team that can surprise a lot of people, but never does. If their new acquisitions pair well with their core players, along with players like Jorge Soler having a bounceback season and rookies like Eury Perez contributing, it wouldn't be surprising to see Miami become a difficult team to face.
Team MVP: Luis Arraez
Team Cy Young: Sandy Alcantara
Team Rookie of the Year: Eury Perez
Record: 76-86
22. Boston Red Sox (Over/Under 77.5 Wins)
After a fifth place finish last year, Boston got worse after losing numerous key pieces of their roster. Shortstop Xander Bogaerts designated hitter J.D. Martinez, reliever Matt Strahm and starters Michael Wacha and Nathan Eovaldi all left in free agency, leaving Boston scrambling to retool its roster.
To replace the players they lost, Boston made numerous signings. To strengthen the bullpen, Boston signed Kenley Jansen and Chris Martin to two-year contracts, while acquiring Richard Bleier from the Marlins. For the rotation, the Red Sox signed former two-time Cy Young winner Corey Kluber, who has been solid, despite not being the pitcher he once was. To address the rest of the lineup, Boston signed Justin Turner, who will most likely be their designated hitter this season. Along with Turner, the Red Sox landed Japanese outfielder Masataka Yoshida on a five-year deal.
Despite these quality moves, Boston needs its core players to be the roster leaders. With the rotation weakened, lefty Chris Sale must stay healthy if Boston wants to be successful. Sale hasn't logged over 100 innings since 2019. Key lineup pieces Alex Verdugo and Rafael Devers need to continue their contributions, while players such as Kike Hernandez and Bobby Dalbec have to regain their prior success.
Boston is in quite possibly the best division in baseball and the team's additions don't outweigh the losses. The Red Sox would be a competing team in most other divisions, but in the AL East, they're a cellar dweller again.
Team MVP: Rafael Devers
Team Cy Young: Chris Sale
Team Rookie of the Year: Triston Casas
Record: 76-86
21. Chicago Cubs (Over/Under 77.5 Wins)
Since they won the World Series in 2016, the Cubs have been in a decline. Last season was no different for them, winning only 74 games. Given the roster, Chicago won more games than I expected.
Chicago was active this offseason, trying to change the trajectory of the ballclub. Despite the loss of superstar catcher Willson Contreras, Chicago improved. The pitching staff added a solid middle of the rotation arm in Jameson Taillon and quality reliever Brad Boxburger and Michael Fulmer. As for the regular lineup, Chicago added Eric Hosmer and Trey Mancini, who will platoon between first base and designated hitter. They also signed Dansby Swanson, the former Braves shortstop, who had a breakout year offensively to pair with his first Gold Glove Award. The Cubs signed former NL MVP Cody Bellinger to a one-year prove-it deal, hoping he can continue his defensive prowess and regain his hitting ability that disappeared since his MVP campaign.
These new additions are going to complement the corps very well. The rotation, headlined by Marcus Stroman, Adrian Sampson and Drew Smyly, will certainly benefit from Taillon's presence. Adding defensive whizzes Swanson and Bellinger will take the pressure off defensive standouts Nico Hoerner and Ian Happ to be near perfect in the field. Hosmer's and Mancini's bats will give sluggers Seiya Suzuki and Patrick Wisdom more opportunities to drive in runs.
The Cubs very well could win this division, if everything falls into place for them. They will certainly be competitive in a weak NL Central division, with the potential to snag a playoff spot.
Team MVP: Nico Hoerner
Team Cy Young: Marcus Stroman
Team Rookie of the Year: Hayden Wesneski
Record: 78-84
All stats are from Baseball Reference as of Feb. 28
Contact the writer: [email protected]
About the Contributors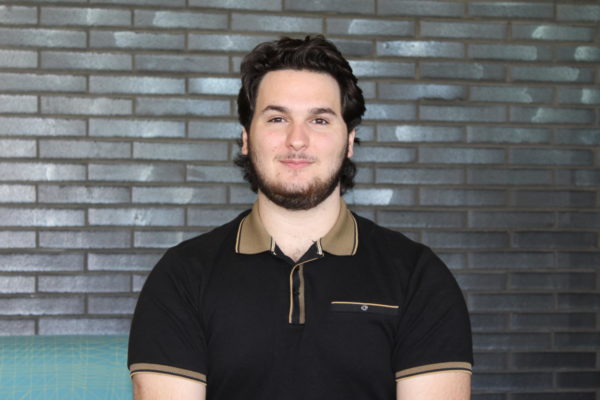 Vincent Goldschmidt, Sports Editor
Vincent Goldschmidt is a sophomore Multimedia Communications Major, on the track of Sports Media, and is the Sports Editor for the Wood Word. Along with...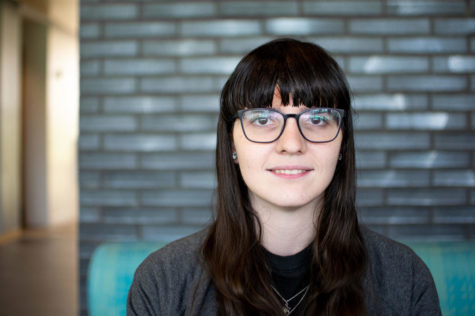 Jennifer Flynn, Digital Content Lead Designer
Jennifer Flynn is a Senior Graphic Design major and is the lead graphic designer for The Wood Word. Jennifer is also the historian for the Society for...